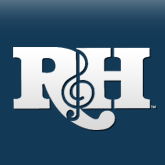 For The Record
"
Perhaps the classiest offering among the newest albums of our work is KIRI SINGS BERLIN (EMI Classics; January), which has opera superstar Kiri Te Kanawa giving her own to such Berlin standards as ""Always,"" ""It Only Happens When I Dance with You,"" and ""What'll I Do?""... THE JAZZ GIANTS PLAY IRVING BERLIN (Prestige Records) features some of the greatest artists in jazz paying homage to Berlin, including Zoot Sims (""Blue Skies""), Thelonious Monk (""Remember""), Dizzy Gillespie (""Russian Lullaby"") and John Coltrane (""Soft Lights and Sweet Music"").
Varse Sarabande features our work on two albums that delve into the vast catalogue of musicals for television: PRIME TIME MUSICALS, released in late '97, includes the rarely-heard ""Strangers"" from Rodgers' 1967 solo effort, ANDROCLES AND THE LION (performed by Pamela Winslow) while THE MUSICAL ADVENTURES OF CINDERELLA (March), culled from various takes on the Perrault fairy tale, includes several numbers from the R&H TV classic: ""In My Own Little Corner"" (sung by Crista Moore - reprising the role she sang in the '93 New York City Opera premiere), ""Do I Love You Because You're Beautiful?"" (Jason Graae), ""Impossible"" (Christiane Noll), ""Stepsisters' Lament"" (Alet Oury and Farrah Alvin), ""A Lovely Night"" and ""Ten Minutes Ago"" (Graae and TITANIC's Jennifer Piech).
New cast albums in the first quarter of '98 include THE KING AND I starring vintage D'Oyly Carte soprano Valerie Masterson as Anna and Christopher Lee as the King (JAY/TER; February)...Recent releases include REX (RCA Victor) and the '97 New York cast of THE BOYS FROM SYRACUSE (DRG)...The '98 Broadway cast recording of THE SOUND OF MUSIC will be released by Sony in the spring.
Artists featuring our songs on their latest albums include Barbra Streisand with ""You'll Never Walk Alone"" (HIGHER GROUND; Sony)...Leann Rimes with ""God Bless America"" (YOU LIGHT UP MY LIFE; Curb)...Jose Carreras with ""If I Loved You,"" ""This Nearly Was Mine,"" ""Rose-Marie,"" ""Lover, Come Back to Me,"" ""Indian Love Call,"" and ""Softly, as in a Morning Sunrise"" (MY ROMANCE; Erato/Atlantic)... Ron Raines' ""This Nearly Was Mine,"" and Byron Nease's ""Take the Moment"" from LEADING MEN DON'T DANCE (JAY)...Christine Andreas, star of Broadway revivals of OKLAHOMA! in '79 and ON YOUR TOES in '83, with a new solo album, LOVE IS GOOD (After 9 Records), featuring duets of ""Some Enchanted Evening"" and ""Younger than Springtime"" with OKLAHOMA! co-star Joel Higgins...Chanteuse (and Cinderella's original Fairy Godmother) Edie Adams with a new compilation reissue, THE CHARMING MISS EDIE ADAMS (Varse Sarabande), featuring such Rodgers & Hart rarities as ""Why Can't I?"" ""He Was Too Good To Me,"" ""I Must Love You,"" and ""There's So Much More""...and Wynton Marsalis' latest (MIDNIGHT BLUES; Sony), with the jazz master offering renditions of ""I Got Lost in His Arms,"" ""It Never Entered My Mind,"" and ""Glad to Be Unhappy""
Finally, the melody lingers on: A new compilation from Rhino Records, FRED ASTAIRE & GINGER ROGERS AT RKO features the incomparable duo performing eleven Berlin classics, including ""Cheek to Cheek,"" ""Let's Face the Music and Dance"" and ""Top Hat, White Tie and Tails.""
"
You must log in before you can post comments. You can login
here
.