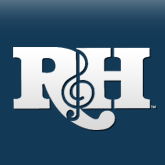 For John Bucchino, Life Is Pretty Good Right Now
"

At the first annual Fred Ebb Awards in November,
publisher Maxyne Berman Lang greets the first
recipient, Williamson Music's John Bucchino, flanked
by R&H Music's Sheldon Harnick.
Photo: Henry McGdee
It's pretty wonderful when you are recognized by your peers ...When your songs are being sung and recorded...When you are winning prizes and accolades...And when you receive a prestigious new award, handed to you by a Broadway superstar. Last November, when John Bucchino received the inaugural Fred Ebb Award for aspiring musical theatre songwriters, it was presented to him by living legend Chita Rivera. Said Bucchino later, ""I think it was the happiest and most surreal moment of my life.""
Bucchino, represented by Williamson Music since 2000, received the honor over a crowded field of nearly 400 applicants. Named for the late lyricist Fred Ebb (CHICAGO, CABARET), and administered by The Fred Ebb Foundation in association with the Roundabout Theatre Company, the award ""recognizes excellence in musical theatre songwriting, by a lyricist, composer or songwriting team that has not yet achieved significant commercial success.""
Bucchino himself might ruefully acknowledge that last criteria. However, it is also pretty clear that having made great strides in the realm of cabaret, recordings and even with an illustrated book based on his song ""Grateful"" Bucchino's contributions to musical theatre are now also hitting their stride.
In January, the American Songbook series at Lincoln Center presented a one-night-only presentation of IT'S ONLY LIFE, a musical revue featuring a moving collection of both familiar and new compositions by Bucchino, conceived by the songwriter and director Daisy Prince. ""The composer, playing piano, accompanied five singers in a survey of his impressive output,"" reported Stephen Holden in the New York Times. ""As the show progressed, fragments from earlier songs were brought back as a linking device that gave the concert a steady dramatic arc...[His] flowing, finely made piano ballads describe an urban life in which relationships come and go in cycles of yearning, fulfillment, heartbreak and healing.""
For Bucchino, IT'S ONLY LIFE offers a chance for more of his songs to ""get out in the world,"" as he told Playbill. He went on to explain: ""Because I don't read or write music, the only songs of mine that people perform are the 16 numbers that have already been written out."" (In 2000, Williamson Music published a companion songbook to Bucchino's CD, GRATEFUL: THE SONGS OF JOHN BUCCHINO, but he has been very prolific since then!)
Further assuring that IT'S ONLY LIFE will have a life is the exciting news that this musical will soon be represented by R&H Theatricals, and that PS Classics has recorded the cast album, due out later this spring. Produced by Tommy Krasker, and featuring five extraordinary performers Brooks Ashmanskas, Andrea Burns, Gavin Creel, Jessica Molaskey and Billy Porter the album features Bucchino himself on piano.
Stephen Holden observed, ""On the growing roster of younger New York songwriters jockeying for recognition in the gray area between the art song and pop, John Bucchino occupies a special niche. Mr. Bucchino personifies the therapy-sensitized, new-age-savvy metrosexual seeker of love and truth minutely cataloging his adventures on the street of dreams.""
For Bucchino, those dreams ""Sweet Dreams,"" to quote one of his own songs are coming true. IT'S ONLY LIFE is moving forward, and he is working on a new musical with four-time Tony Award winner Harvey Fierstein. ""Life is good,"" the songwriter says. ""My songs are being heard and people seem to like them. And what could be better than that?""
The original cast recording of IT'S ONLY LIFE will be released by PS Classics later this spring, and a companion songbook is also in the works from Williamson Music...Stay tuned for more news about the musical's availability for licensing through R&H Theatricals...For more, visit www.johnbucchino.com.

"
You must log in before you can post comments. You can login
here
.