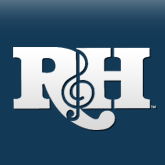 Extra! Extra! Thousands Cheer For As Thousands Cheer
"
It was the Depression's version of SATURDAY NIGHT LIVE and POLITICALLY INCORRECT. The sketches sharp, witty and hilarious were by Moss Hart and the songs ranging from wry to poignant to satiric by Irving Berlin. Their inspiration? The morning paper: headlines about world affairs, photos of the rich and famous, advice to the lovelorn, even the comic strips and the weather page were fair game. In its original production, at Berlin's own Music Box Theatre, a cast that included Marilyn Miller, Clifton Webb and Ethel Waters was asked to impersonate the likes of Joan Crawford, John D. Rockefeller, Herbert Hoover and Mahatma Gandhi. They did for over 400 performances beginning in September of 1933 and thousands cheered.
AS THOUSANDS CHEER is considered a masterpiece of that specialized genre known as the topical revue. The fact that it inspired some of Hart's best solo work as a comedy writer, and a few of Berlin's greatest musical gems, including ""Heat Wave,"" ""Supper Time"" and ""How's Chances?,"" insured its success in its own day; but, from our perspective, who would care about today's news tomorrow? Or next week? How about 65 years from now?
""Topical satire, especially the kind found in musical revues, tends to age about as well as sushi."" So observed New York Times critic Ben Brantley in his review of the Drama Dept.'s acclaimed restoration of AS THOUSANDS CHEER, which gave the work its first New York revival this past summer. ""The surprise of this winningly modest presentation of a vintage hit,"" he continued, ""is that it shows no sign at all of spoilage. The comic bite in Hart's lines and in Berlin's lyrics still clicks crisply, and the work's portrait of the pandering ways of celebrities and the journalists who cover them remains spot on.""
Echoed Brantley's colleague Vincent Canby in the Sunday New York Times: ""A 1933 topical revue that's still funny? Yes. One of the marvelous things about intelligently written, skillfully performed revue material is that the humor can shine through...A blending of first-rate sketches laced with songs as funny and melodic as Berlin's for AS THOUSANDS CHEER can be among the most bracing of theatrical entertainments.""
The Drama Dept.'s ""enchanting resurrection"" (Canby) of AS THOUSANDS CHEER was cultivated with the cooperation of Moss Hart's widow, Kitty Carlisle Hart, and Irving Berlin's three daughters. Directed by Christopher Ashley, choreographed by Kathleen Marshall and produced by Ira Weitzman, this edition of AS THOUSANDS CHEER honored the tone and politics of the original while condensing its two-act, large-cast, lavish extravaganza into a contemporary, streamlined revue.
""As every SATURDAY NIGHT LIVE fan knows, sharp material demands expertise,"" explained Michael Sommers in the Newark Star Ledger. ""Fortunately, AS THOUSANDS CHEER is keenly done...Neither updated nor camped-up, the original material has been cut, edited and reshuffled into a swift, intermission-free 80 minutes."" And Brantley concurred: ""It's a smart, soft-pedaled approach, remarkable for letting you feel that you have rediscovered Hart (sans Kaufman) and Berlin on your own.""
As thousands cheered last summer, a prevailing theme was how well the past held up in modern times. ""This charming, delightful, witty, trenchant satire on the press and society is as fresh and relevant today as it was in 1933,"" wrote Lucy Komisar for American Arts Today. ""The sketches...are so impudently fresh they hardly seem to hinge on the topical jokes of 65 years past,"" marvelled Michael Feingold in the Village Voice. ""The songs, familiar and otherwise, are virtually all gems."" Michael Kuchwara in the Associated Press noted that, ""Nothing dates faster than today's headlines. But when the stories are 65 years old, the news takes on the golden haze of nostalgia [and] that warm feeling envelops AS THOUSANDS CHEER.""
If there was a surprise in the evening besides the realization that, in the words of the Voice's Feingold, ""nothing's changed in America's consciousness except the names and the more explicit sexual details"" it was the rediscovery of Berlin's score. While the quality of his Broadway material overall ranks confidently alongside that of his Tin Pan Alley and Hollywood years, Berlin's scores for such book musicals as ANNIE GET YOUR GUN and CALL ME MADAM outshone his equally prolific contributions to such anthologies as the ZIEGFELD FOLLIES and his own Music Box Revues. Freshly encountered, AS THOUSANDS CHEER proved an outstanding showcase for yet another aspect of Berlin's multifaceted career. Wrote Brantley: ""With David Evans (the show's musical director) on the piano and Lou Bruno playing bass, the production numbers testify to the astonishing (and often forgotten) scope of Berlin as a composer. This is a man, after all, capable of both the blithe knowingness of Not for All the Rice in China,' and the haunting indirection of Supper Time,' a ballad about a lynching."" From Kuchwara of the Associated Press: ""What lifts this production are its musical numbers. Especially fascinating is the context in which well-known numbers are placed...Pay particular attention to Supper Time': It still has impact today.""
We'll leave the final word to one hardscrabble journalist. ""They don't write songs like that any more,"" growled Feingold in the Voice: ""Dammit.""
Extra! Extra! Varse Sarabande records Drama Dept.'s AS THOUSANDS CHEER! L.A. Theatre Works' Radio Theatre Live broadcasts Drama Dept.'s AS THOUSANDS CHEER on National Public Radio and Voice of America! R&H Theatre Library to release AS THOUSANDS CHEER to professional and amateur markets in 1999! Read all about it in our next issue!
"
You must log in before you can post comments. You can login
here
.