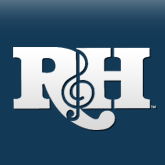 Enchanted Evening
"
In his lifetime, Richard Rodgers was frequently feted with star-studded tributes at Carnegie Hall, on the ED SULLIVAN SHOW and at Tony Award ceremonies. In his Centennial year, Rodgers continues to be honored, with members of his family often in attendance. The stars of his day Mary Martin, Alfred Drake, Vivienne Segal have been replaced by modern luminaries Bernadette Peters, Audra McDonald, Glenn Close. Still, in some cases, the stars of ""then"" are the stars of ""now"": Shirley Jones, Celeste Holm, John Raitt and Howard Keel among them.The following is a brief scrapbook of recollections from a springtime tour of Rodgers galas, from Lincoln Center to London.
The Juilliard School is world-renowned for its devotion to the performing arts, and its nurturing of new talent. The school also features prominently in Rodgers family history: From 1920 to 1924, Richard Rodgers studied music theory at Juilliard (then called the Institute of Musical Art). He was a Juilliard Trustee for many years, his daughter Mary is currently a Trustee and Chairman Emerita, and the school awards several scholarships annually in his name.
On a cold, sparkling Monday night in February, the Juilliard School held a special gala concert and dinner, honoring Richard Rodgers with a special tribute to Mary. With more than 650 guests attending, it was the most successful gala in the Schools history, raising over $1.25 million for Juilliards Capital Campaign Fund.
Alumnus Jonathan Tunick led the Juilliard Orchestra, joined by several other esteemed alumni, including Michael Hayden (who recreated the ""Soliloquy"" from his Broadway turn in CAROUSEL), Audra McDonald (""Mister Snow"" from the same production) and Lar Lubovitch, who choreographed an exquisite pas de deux based on themes from ""My Funny Valentine,"" arranged for violoncello and piano by Marvin Laird.
The von Trapp duo of Julie Andrews and Christopher Plummer hosted the gala, which also featured Michael Feinstein (""Manhattan,"" ""My Romance""), Karen Ziemba (""Do I Hear a Waltz?""and as a surprise for Mary ""Shy"" from her score to ONCE UPON A MATTRESS), Glenn Close (""Bewitched, Bothered and Bewildered""), Shuler Hensley (giving New York its first glimpse at his haunting rendition of ""Lonely Room"" from OKLAHOMA!), and musical interludes from the Juilliard Orchestra that included the SOUTH PACIFIC overture, and a Suite from VICTORY AT SEA. The performance built to a thrilling climax with back-to-back star turns from Bernadette Peters (a lovely ""It Might as Well Be Spring"" preceded by a twist on ""Theres Nothin Like a Dame"" that took no prisoners) and the incomparable Elaine Stritch (who ended this gala as she ends her acclaimed one-woman show, by singing ""Something Good."")
A full-company sing-a-long of ""A Grand Night for Singing"" had the black-tie crowd humming as they headed out to a gleaming white tent pitched on Lincoln Center Plaza for an enchanted evening of still more singing, dancing and dining.
Who says bipartisanship is dead? On Sunday night April 14 at the Kennedy Center, Democrats and Republicans mingled freely at the 10th annual Spring gala, which raised $2.4 million for the Kennedy Centers national education and outreach initiatives.
Titled A RICHARD RODGERS CELEBRATION, the benefit drew such Washington figures as Senator Ted Kennedy, Representatives Dave Obey and Jane Harman, former Secretary of State Warren Christopher, Jordans Queen Noor, HARDBALL commentator Chris Matthews, senior Bush White House officials Andrew Card and Karl Rove, and four of the sitting U.S. Supreme Court Justices.
Held in the Concert Hall, A RICHARD RODGERS CELEBRATION featured the 100-piece National Symphony Orchestra under the baton of Leonard Slatkin, the Washington Chorus, and a stellar line-up of stars todays most exciting new voices alongside R&H legends. ""How wonderful it is,""noted Theatermania.com, ""that a select group of performers born several decades after these worthies are talented enough to proudly share the stage with them.""
The ""worthies"" included Shirley Jones (star of the film versions of OKLAHOMA! and CAROUSEL), John Raitt (the original Billy Bigelow in CAROUSEL), Howard Keel (Londons original Curly in OKLAHOMA!), Rita Moreno (Tuptim in the film of THE KING AND I) and special audience guest Celeste Holm (OKLAHOMA!s original Ado Annie).
The veterans were joined by a cross-section of Broadway, opera and classical music stars including Audra McDonald, Samuel Ramey, Sylvia McNair, Kristin Chenoweth, and acclaimed violinist Joshua Bell.
A RICHARD RODGERS CELEBRATION was taped by WETA (Washington, DC) for an October broadcast on PBS as part of its On Stage series. Check local listings.
The Hobby Center, the brand-new, Robert A.M. Stern-designed, $100 million performing arts center in the heart of gleaming downtown Houston, Texas, opened on May 10 with a special inaugural gala tribute to Richard Rodgers. Produced by Michael T. Fiur, with Linda Rodgers in attendance, the benefit mixed Broadway and Hollywood glamour with local civic pride.
Native Houstonian Tommy Tune was the host, joined by Shirley Jones, Heather Headley, Maureen McGovern, Sam Harris, James Naughton and in a surprise cameo appearance Lyle Lovett (still recovering from a fierce run-in with a bull but able, nonetheless, to deliver a sublime ""My Funny Valentine."") With Kevin Farrell leading the Hobby Center Orchestra, the musical moments were, by turns, classic (Jones ""Out of My Dreams,"" Naughtons ""You Are Too Beautiful""), dynamic (Sam Harris, soaring with ""Theres Music in You"" from the Whitney Houston version of CINDERELLA), astonishing (Maureen McGoverns brilliant medley, pegged to ""I Like to Recognize the Tune,"" that zipped through dozens of Rodgers titles like a radio dial gone amok), and finally, inspirational (Heather Headleys ""Climb Evry Mountain"").
""By the time Tommy Tune lead the cast into a finale of the joyous A Grand Night for Singing,"" reported the Houston Chronicle, ""surely everyone present would concur that indeed it was.""
""I wouldnt open anything, not even a can of tomatoes, except in Boston first!""
So said Richard Rodgers of the city that features prominently in the history of his musicals, with several of the classic Rodgers & Hart musicals, and every Rodgers & Hammerstein musical, playing either the Shubert or Colonial en route to Broadway.
Rodgers affinity with Boston was further strengthened by his admiration for the Boston Pops and its longtime conductor, Arthur Fiedler, which makes all the more fitting the Rodgers tribute album, gala concert and TV spectaculars created by the Pops current maestro, Keith Lockhart.
MY FAVORITE THINGS: A RICHARD RODGERS CELEBRATION (RCA Victor) is a new all-Rodgers album featuring Lockhart and the Boston Pops. In May at Symphony Hall, the Pops presented two Rodgers concerts, building on the albums line-up with an even greater outpouring of Rodgers melodies and compositions; a special Saturday night gala was followed by a Monday night reprise, taped by WGBH-Boston for the popular PBS summertime series, EVENING AT POPS. ""No one ever walked out of a Richard Rodgers show whistling the scenery,"" noted the Boston Globe. ""Everyone left Symphony Hall with a song in their heart.""
The concert ""a scrumptious double-dip sundae tribute,"" continued the Globe was themed around Rodgers two principal partnerships: Hart and Hammerstein. To perform, Lockhart was joined by a stellar array of singers, including Rebecca Luker, Douglas Sills, Mary Testa, Audra McDonald, Lillias White and Ron Raines.
The EVENING AT POPS two-part tribute to Rodgers will air in July on PBS (check local listings), and will include interview segments with Mary and Linda Rodgers (filmed on location at the Colonial Theatre). A special addition to the Rodgers & Hart TV program will be ""Slaughter on Tenth Avenue,"" performed by the Mark Morris Dance Company.
Throughout his lifetime, Richard Rodgers felt a kinship with Britain, and that love has been reciprocated by the enduring popularity of his songs and musicals across the British Isles. The hallowed Theatre Royal, Drury Lane, in the heart of Londons Covent Garden, plays a particular role in that history: for nine years, from 1947 to 1956, Drury Lane was home to four R&H musicals in consecutive runs. Appropriately, on Sunday night, May 12, the Drury Lane hosted AN ENCHANTED EVENING, a musical tribute to Richard Rodgers.
The evening represented the best in contemporary West End musical talent, directed by a great herself: Julia McKenzie. Guest stars included Dame Judi Dench, Ruthie Henshall, Kim Criswell, Patti Boulaye, Maureen Lipman, Clive Rowe, Josie Lawrence, Denis Lawson and Lesley Garrett. From London, Mark Shenton reports:
Clive Rowe (who appeared in CAROUSEL as Mr. Snow) gave a male rendition of PAL JOEYs ""Bewitched, Bothered and Bewildered""> that was one of several surprises of the evening that also included a hip-hop version of ""Sing for Your Supper"" from THE BOYS FROM SYRACUSE, previewing a modern musical update of the show that will be produced at another Theatre Royal in east Londons Stratford East in the fall under the title DA BOYZ, and ""An Old Man from TWO BY TWO, sung by Rowes CAROUSEL co-star, Joanna Riding.
<>The ever-mischievous Dame Judi Dench brought the house down with an hilarious rendition of ""I am Sixteen, Going on Seventeen,"" performed with actor Brendan OHea. Elsewhere, the evening proceeded more traditionally, with the material mostly presented in its original Broadway orchestrations vibrantly brought to life by a 40-strong onstage orchestra under the baton of David Charles Abell. In a very special, and FOLLIES-like, moment, ""Honeybun"" was performed by the nurses from the recent RNT SOUTH PACIFIC, joined by some of the nurses of the show's original 1951 London production.
The slickly produced evening devised by Simon Callow both lived up to its title and benefited the Neurofibromatosis Association. It was introduced by X-FILES actress Gillian Anderson, patron of the NFA.
AN ENCHANTED EVENING was filmed for future broadcast on BBC-4 in the United Kingdom, and on PBS in the USA later this year.
At press time, more galas are planned for Rodgers in the second half of the Centennial year, with updates in our next issue. On the calendar: a Hollywood tribute, hosted by Julie Andrews and sponsored by the Academy of Motion Pictures Arts & Sciences (Beverly Hills, June 20); a Broadway concert, free and open to the public, on the stage of OKLAHOMA! at the Gershwin Theatre (New York, June 28); an all-Rodgers dance program, SHALL WE DANCE?, to benefit Career Transitions for Dancers (New York City Center, October 21); and a Rodgers concert evening to benefit the Chicago Humanities Festival (Chicago, November 1)...For a complete, up-to-date roster, visit www.RR2002.com. *
"
You must log in before you can post comments. You can login
here
.