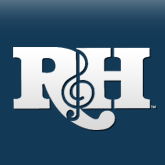 Elvis Presley Music Scores #1 Worldwide With Ub40 Single
The classic songs of Elvis Presley continue to enjoy mass appeal - their high quality and sustained popularity are what made Maxyne Lang, President of Williamson Music (the music publishing arm of R&H), so pleased to represent Elvis Presley Music beginning in 1992. But for those who require further proof that the legacy of Elvis' classic songs remains among the most potent in popular music, take a look at the recent global success of a recording that was nearly passed over, of an Elvis standard which was almost never written. Considering all of the fuss made over the steamy William Baldwin/Sharon Stone thriller "Sliver," the soundtrack album might easily have gone completely unnoticed when the film did poorly at the box office. But among the cuts included was a new version of the Elvis ballad "Can't Help Falling In Love" by the British group UB40 (previously best know in the US for their hit "Red, Red Wine"). Infusing the song with their contemporary reggae sound, while remaining faithful to the purity and simplicity.
You must log in before you can post comments. You can login
here
.