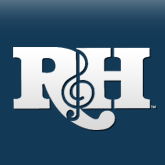 CHRISTINE JOHNSON RECALLS HER RIDE ON CAROUSEL by Ted Chapin
"
Christine Johnson originated the role of Nettie Fowler in the original production of CAROUSEL in 1945. It was seeing her old friend Howard Keel on the 2002 Kennedy Center television special honoring Richard Rodgers that prompted the 91-year-old Johnson to call him. (""Honey,"" she told me over the phone, ""I think he thought I was dead, he was so surprised to hear from me!"") They reminisced about the old days, and somehow in their conversation she realized she and I had connections through members of my family, including my uncle Fritz Steinway. So she decided to write to me. I wrote her back, asking some questions about the original production of CAROUSEL that were still not certain about (see Happy Talk, Vol. 8, Nos. 1, 2). I got a passionate response: ""You shall have proof that the original lyric Mr. Hammerstein wrote and never changed was Keep your chin up high -- he was a purist about the words he wrote -- had he wished to change it, he had many opportunities to do it. ""
A few days later, we were on the phone. I found a delightful, cheerful, opinionated, husky-voiced Southern woman ready to talk about anything, with seemingly total recall of names, dates, and experiences that took place 60-plus years ago. We finished up about that lyric: ""You know if you sang a the and Hammerstein wanted an a, youd hear about it backstage as soon as the performance was over!""
She had a great story about how she got cast in CAROUSEL. The possessor of what she described as a ""big God-given mezzo-soprano voice,"" she moved to New York in the early 1940s, having realized a young singer wanting a career had better look beyond her native Kentucky. Hoping to sing one day at the Metropolitan Opera, she got a job at NBC Radio where she ""had my own show"" singing popular songs. She did find a benefactor who was willing to pay for operatic singing lessons and coaching, on two conditions - one, that she not reveal the name of the benefactor, and two, that she not sing at the Met until she was ready. When the time was right, she auditioned for the Met and was signed.
Cast as Erda is DAS RHEINGOLD -- ""couldnt have been cast in a more unfortunate debut role"" -- she was disappointed by the experience. Not only did it ""not pay enough to cover the rent,"" it was hard to believe that she was costumed and thrust out on stage into a performance without rehearsal. ""What am I to do out there?"" she asked the stage manager. ""Just follow the person in front of you,"" she was told. Never told how long the opera was, she went back in her dressing room and changed into her street clothes. When Edward Johnson, Met General Manager, saw her backstage, he said, ""but you havent taken your curtain call yet!"" So out she went in front of the gold curtain - in her street clothes.
One night she and her friend Eileen Farrell went to One Fifth Avenue, a nightclub at which all kinds of music was performed, and heard a wonderful singer named Loulie Jean Norman perform Rodgers & Harts ""He Was Too Good To Me"" accompanied by Bobby Tucker. Both she and Farrell, another straight-talking singer whose career was progressing in both opera and popular music, loved Normans phrasing and decided they would borrow it. That night, though Christine sang something operatic, she stuck that performance of Rodgers & Hart into her memory.
A ""dapper little man,"" Jules Glaenzer, head of Cartiers and one of New Yorks men-about-town, came over and asked if she knew Richard Rodgers. Glaenzer was giving a small dinner party later in the week to which Dick and Dorothy Rodgers were invited, and he asked Christine if she would join them. Obviously, Glaenzer knew about the new show that Rodgers was working on, but Christine did not. Before dinner, Rodgers sat at the piano, played many songs, and Christine sang. When he played ""He Was Too Good To Me,"" she knew what to do. Clearly, Mr. Rodgers was impressed. At the dinner table, Dorothy said, ""Dick, tell her about the new show,"" at which point Rodgers described in some detail the musical he and Oscar Hammerstein were working on based on the Molnar play, LILIOM. Johnson knew the play and thought a musical was a really fascinating idea. ""Could we wean you away from the opera?"" Rodgers asked. ""I heard myself saying yes without a moments hesitation,"" she told me. ""Good,"" Rodgers said. ""Ill be in touch."" That was it -- the role seemed to be hers. ""I guess it was offered to me on a silver platter!""
A few weeks later, Rodgers called and asked her to come to his office ""to set the key for a little song Ive written for your character."" When she arrived, Rodgers was sitting at ""an old Bechstein piano"" and handed her the lyric to the song. He didnt have a lead sheet, so he asked that she look over his shoulder to see which notes he was playing and pick out the tune. It was awkward, so she asked if he couldnt take a piece of scratch paper she found on the top of the piano and write out the melody with the words. (She still has this sheet; she sent me a photocopy.)
They went through the song a few times, Christine singing it only in half voice to make sure she had all the right notes. Then Oscar Hammerstein II came into the room with the Dreyfus brothers who ran Chappell Music. Hammerstein ""went over and stood by the window, as was his way""; the publishers stood around as she and Rodgers went through ""Youll Never Walk Alone"" for the first time. ""I tell you, when I finished, there was something almost spiritual about it -- in the silence, we all just felt it, we knew that this wasnt just an ordinary little hymn-like song. This was some kind of classic.""
Once rehearsals began, she soon got her nickname ""Madam."" Having come from the opera world, she was taken aback at being referred to as ""Chris"" by a young man in the chorus. ""Young man, you dont know me well enough to call me Chris."" ""All right - Madam,"" he replied, and it stuck. Today she laughs and says, ""Can you imagine I said that? In the opera world, everyone called everyone by their last names or Sir or Madam.""
""Madam"" stayed with CAROUSEL for several years. When she left, the entire company gave her a complete set of silver cutlery. ""Think of it, even the musicians chipped in, and you know how cheap they can be!"" At the end of her time with the show, which included Broadway, the road, and a return to Broadway, she decided it was ""time to get back to the opera world."" So she did, but in 1950 decided to retire from professional singing, and to move back down South and raise a family. There doesnt seem to be a shred of regret. ""To have had a rewarding career as well as a fulfilling family life - I consider myself a richly blessed woman!""
There were more stories - about singing PORGY AND BESS in the Berkshires conducted by a 16-year-old Leonard Bernstein, about playing a maid in a Frederick Loewe musical called GREAT LADY dealing with the goings on at the Jumel Mansion...But eventually, we had to finish our conversation.
What an inspiration she is. ""You know,"" she said at one point, ""I was born in 1911, so when people talk about the Second World War as history, I just have to laugh. Honey, I was alive during the First World War!"""
You must log in before you can post comments. You can login
here
.