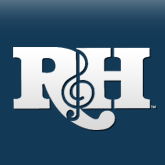 Bull's Eye! M-g-m '50 Movie Of Annie Get Your Gun Finally Hits The Home Screen
"
Fifty years ago, the M-G-M movie version of Irving Berlin's ANNIE GET YOUR GUN opened to rave reviews and boffo business, and soon became one of the studio's highest-grossing musicals. In the decades that followed, however, this Hollywood epic took on the aura of a myth. Why? Since 1973, no member of the public has seen ANNIE GET YOUR GUN -- not on TV, not in a movie theatre, not on home video. Years of red-tape and gridlock have finally been lifted however, and in November, Warner Home Video and Turner Entertainment Co. will issue the first VHS and DVD editions of ANNIE GET YOUR GUN, joined by a special motion picture soundtrack CD from Turner Classic Movies Music/Rhino Movie Music. As the Hollywood Reporter said of the movie back in 1950, with all the hyperbolic aplomb of the era: ""Prepare for the entertainment thrill of a lifetime.""
When Irving Berlin's ANNIE GET YOUR GUN premiered on Broadway in 1946 (see Happy Talk, Vol. 3, No. 2 and Vol. 6, No. 2), one of the biggest hits of musical comedy's golden era was born. Hollywood was quick to notice, and eager to lure Annie out West. Irving Berlin, having established his Hollywood credentials more than a decade earlier with such films as TOP HAT and FOLLOW THE FLEET, was ready to make a deal.
""He's always been motivated by the thought that anything he did had to be better than anything he had ever done,"" recalled Berlin's longtime associate Dave Dreyer, ""and, if possible, better than anyone else had ever done before. It would have to cost more...[and] he would have to get more than he had ever got, or that anyone else had ever got...He outmaneuvered all those sharpies in Hollywood as if they were the Boy Scouts.""
Those ""sharpies"" included legendary M-G-M producer Arthur Freed. ""It took longer to write one of Irving's contracts than it did the script,"" groused Freed, ""but after it was done, he forgot about the contract and gave you anything you wanted."" After more than a year of negotiations, M-G-M acquired the motion picture rights to ANNIE GET YOUR GUN in June 1947, for a record price-tag of $650,000.
Freed's first task was to envision how this tall tale of the Wild West could make the leap from stage to screen ""opening it up,"" to use film jargon -- while retaining the musical's essence of pure show business. The task of turning the sure-fire Herbert and Dorothy Fields libretto into an equally workable screenplay fell to Sidney Sheldon. In a New York Times column from the time of the film's release, Sheldon cited one challenge that arose early on: ""Censorship...You can do and say certain colorful things on the stage,"" he noted dryly, ""that can not be allowed to sully the pure hearts and noble minds of the movie censors."" The Breen Office, which monitored film content, issued stern directives to Sheldon -- and to Berlin. Lyrics for ""Doin' What Comes Natur'lly,"" ""You Can't Get a Man with a Gun,"" and ""My Defenses Are Down"" had to be revised, or cut. Frank Butler's swaggering boast, ""I've had my way with so many girls,"" received a sharp rebuke from the Breen Office, which demanded that the lyric be changed ""to get away from the objectionable sex-suggestive interference.""
Another challenge for Sheldon was Annie herself. Who was she? ""I had gone East to see Mary Martin play the role in Chicago, and Ethel Merman play the role in New York. They were both reading the same lines and singing the same songs -- but their performances were almost totally dissimilar. Merman's Annie was a lustful, raucous backwoods girl. Martin's Annie was a tomboy --- pretty, wistful, poignant. We decided that our Annie had to combine the best features of both.""
Arthur Freed's choice to play Annie was Judy Garland. As film buffs know, Garland's tenure on the set of ANNIE was brief, and sad. Already exhausted and overworked, she was given a role that she instinctively soon realized was not right for her, and assigned to a director -- Busby Berkeley -- with whom she had frequent confrontations in the past. It may have been a small comfort to her that a familiar friend from her WIZARD OF OZ days -- the Wizard himself, Frank Morgan -- was cast as her avuncular Buffalo Bill, and that she would be working with yet another fabulous Irving Berlin score only two years after filming EASTER PARADE. In fact, Garland's first order of business was to record the ANNIE soundtrack, which she did in one week in late March, 1949.
For the role of Frank Butler, Freed cast a strapping unknown, a handsome, 6' 4"" baritone named Howard Keel. In London, under the name of Harold Keel, he had created the role of Curly in the Drury Lane production of OKLAHOMA!; now, cowboy hat still in hand, Keel was put under longterm contract to M-G-M, and would make his screen debut in ANNIE GET YOUR GUN.
Shooting began on April 4. Disaster struck on April 5, when Keel, trotting in on his horse, was told by Busby Berkeley to ride faster. The horse slid and fell, Keel fell with him, and broke his leg. Welcome to Hollywood.
With Keel out of commission, shooting shifted to Garland's scenes, which were compressed into an overbearing schedule. Very quickly, she crumpled under the pressure, and each evening's review of that day's footage gave her little solace. Within a few weeks, Freed realized he had to fire Busby Berkeley. Then, a few weeks after that, Garland herself was fired.
Fortunately, Arthur Freed did not give up easily. Keel was soon ready to (literally) get back on the horse, and the search was on for a new leading lady. Despite M-G-M's huge roster of stars, Freed went ""shopping,"" and came back with Paramount Picture's #1 star, Betty Hutton. Ever since she had seen Merman play Annie on Broadway, Hutton had made it known that she would love to re-create the role on the big screen. Now she got her wish.
With George Sidney (ANCHORS AWEIGH, SHOW BOAT) as the new director, Louis Calhern replacing a deceased Frank Morgan as Buffalo Bill, and Benay Venuta as Dolly Tate, ANNIE GET YOUR GUN started shooting again in late September of 1949. Finally, the version of ANNIE GET YOUR GUN that Arthur Freed had dreamt of three years before was coming to life. It wasn't cheap (the film cost a record $3.8 million), and it wasn't easy. As the New York Times reported, ""When a movie producer elaborately sets out to prove that anything you can do he can do better, you can confidently expect a lot of show.""
""A lot of show"" is certainly evident in the film's depiction of Buffalo Bill's Wild West Show. One sequence, which lasts for less than five minutes on the screen, involved more than 1000 spectators, 175 cowboys and Indians, 135 riding horses, 25 wagon horses and hundreds of trick riders and gunmen. The film's finale, a colorful spectacle depicting the merged shows of Buffalo Bill and Pawnee Bill, and exuberantly performed to ""There's No Business Like Show Business,"" was another feat for the record books. Shot by multiple cameras situated on specially-built towers, it featured 800 horsemen riding in closely knit circle formations around stars Hutton and Keel, joined by over 1000 extras and two mounted bands with 225 musicians between them. As tactically complex as a military invasion, this sequence was filmed in a single day.
ANNIE GET YOUR GUN premiered on May 23, 1950. A grand success, it became the highest grossing musical of the year, besting even the popular Fred Astaire hit, THREE LITTLE WORDS and, ironically, the Judy Garland vehicle, SUMMER STOCK. Nominated for four Academy Awards, ANNIE GET YOUR GUN took home the Oscar for ""Best Scoring of a Musical Motion Picture."" At year's end it made a few ""10 Best"" lists -- joining a remarkable roster that also included ALL ABOUT EVE, SUNSET BOULEVARD and THE THIRD MAN.
""Congratulations, M-G-M!,"" read the message printed across the top of the original movie poster: ""ANNIE GET YOUR GUN is the best job ever done of transferring a stage musical to the screen."" It was signed, ""Irving Berlin.""
Warner Home Video will release ANNIE GET YOUR GUN on home video and DVD in mid-November...Both formats will feature the complete film in a new digital transfer from restored elements, the original theatrical trailer, an introduction by Susan Lucci (who played Annie during the current Broadway revival), rarely seen footage of Garland performing ""I'm an Indian Too"" and ""Doin' What Comes Natur'lly,"" and Hutton's rendition of ""Let's Go West Again,"" cut from the film...The DVD extras include bonus recording session audio tracks, an outtake of ""Colonel Buffalo Bill"" featuring Frank Morgan, production dailies (with Garland) and stills galleries, and soundtrack and subtitles in French and English. Also in late November, Turner Classic Movies Music/Rhino Movie Music will release the motion picture soundtrack CD of the complete score, with Annie's songs performed by Hutton and Garland.
"
You must log in before you can post comments. You can login
here
.