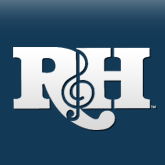 Bulls Eye! Annie Get Your Gun Hits Broadway
"
She blasted her way onto the Great White Way in 1946, and came back again twenty years later. Now, for the first time since, Irving Berlin and Herbert & Dorothy Fields' classic ANNIE GET YOUR GUN has returned to Broadway. It is, to quote Vincent Canby of the New York Times, ""an engaging and welcome theatrical event.""
The title role had been created by (and for) Ethel Merman, and among other notable ladies who shouldered Annie's rifle were Mary Martin, Dolores Gray, Betty Hutton, Debbie Reynolds, Lucie Arnaz and Cathy Rigby. Playing Annie this time around is our reigning musical comedy star, Bernadette Peters. This ""spectacularly talented entertainer,"" said Time Out's Sam Whitehead, ""makes it clear that when it comes to grandes dames of musical theater, anything they can do, she can do better.""

Produced by the Tony Award-winning team of Barry & Fran Weissler, ANNIE GET YOUR GUN opened at the Marquis Theatre on March 4. Joining Peters and her dashing co-star Tom Wopat (of CYBILL and DUKES OF HAZZARD fame) was a first-rate creative team that included director and choreographer Graciela Daniele (RAGTIME), co-choreographer Jeff Calhoun (THE WILL ROGERS FOLLIES) and, in a move that sparked some controversy, bookwriter Peter Stone (TITANIC, 1776).
R&H President Ted Chapin: ""ANNIE GET YOUR GUN is a classic title that producers have been after for years. Barry and Fran [Weissler] were determined to produce an ANNIE for Broadway, but they also had very specific wants - including a serious re-examination of the original material. I think Irving Berlin's daughters and the Fields estate deserve enormous credit for being open-minded, for a willingness to cooperate with - and trust - the Weisslers and their team.""

Part of that trust meant allowing Peter Stone to revise the book. To counter what some perceived to be whiffs of racism and sexism in the original, Stone came up with a framing device that set the romance of Annie Oakley and Frank Butler under the Big Top of Buffalo Bill's Wild West Show. This concept was challenged by some in the press who perceived it as a ""politically correct"" device that would whitewash, and therefore diminish, the work's original spirit and tone. ""ANNIE GET YOUR GUN CONTROL?"" queried the headline of a Newsday article that was one of several this spring to explore the newly coined genre of ""revisicals,"" so named for musicals that are not only revived but revised - and often with a p.c. agenda.
This season alone, productions of LITTLE ME and YOU'RE A GOOD MAN, CHARLIE BROWN, along with ANNIE GET YOUR GUN, featured books (and in the case of CHARLIE BROWN, a score) that substituted new material for old. Of course, it is worth noting that ANNIE was already a ""revisical"" back in 1966 - when Irving Berlin and Dorothy Fields did the revising themselves. Their alterations included deleting the juvenile leads, Tommy and Winnie, and their two duets, while adding the show-stopper, ""An Old Fashioned Wedding."" (The current revival retains that number, and restores Tommy, Winnie and their duets as well.)
For this version, it was Peter Stone's challenge to acknowledge a contemporary sensibility while remaining true to the spirit of a classic - as tricky a maneuver as any tried by Annie Oakley herself. ""Despite fears of heavy-handed political correctness,"" pronounced Linda Winer in Newsday, ""the fixes are sweetly ingenious and the show's a dream."" Echoed Time's Richard Zoglin: ""The book has been updated in ways that pass p.c. muster without losing all the fun....The Native Americans in Buffalo Bill's show are now quite obviously playing along with the gag [and] in a musical that proclaims, 'There's no people like show people,' why not?""

And what show people indeed! Bernadette Peters gives ""one of the most fully realized musical-comedy performances you are likely to see,"" cheered Entertainment Weekly's Jess Cagle. Dennis Cunningham of WCBS-TV called hers ""one of the great star turns of the American musical theatre,"" and Pat Collins of WOR-TV said, ""Do not miss the chance to see the best musical comedy star of our generation."" As for her co-star: ""Tom Wopat is an ideal, nay perfect, Frank Butler,"" said WCBS' Cunningham. ""The find of the year is Tom Wopat,"" echoed columnist Liz Smith. Tom Wopat ""easily commands the stage,"" observed Newsday's Winer.

""For the first time in my experience,"" noted Clive Barnes in the New York Post, ""this is a two-star vehicle, rather than a one-star buggy."" Peters and Wopat together are ""as well-matched as a pair of pearl-handled revolvers,"" agreed Seth Goldstein in Billboard. ""Delivering Irving Berlin's score,"" said the New York Post's Donald Lyons, they ""are the very definition of glorious Broadway entertainment.""

""So, let's get to Irving Berlin's score,"" wrote Liz Smith. ""The major reasons to go see ANNIE GET YOUR GUN are (1) because it is so darned much fun. And (2) Mr. Berlin's genius...The music and lyrics of this work are by the greatest master musical theater and the 20th century ever produced.""

The Berlin score was hailed as ""a knockout"" (David Patrick Stearns, USA Today), ""irresistible"" (Fintan O'Toole, Daily News), ""astonishing"" (Michael Kuchwara, Associated Press), ""delightful"" (Michael Sommers, Star-Ledger) and ""splendiferous - as untoppable as Mount Everest"" (Seth Goldstein, Billboard). Vincent Canby in the New York Times declared, ""ANNIE GET YOUR GUN returns Irving Berlin to Broadway, where he belongs. He is more than a theater treasure. He is a national resource."" Clive Barnes in the New York Post concluded:
""Berlin's greatest achievement in the theater, together with the jet-propelled boosts the show gets from Peters and Wopat, should carry ANNIE GET YOUR GUN happily into the next century and a bit beyond. It will always be a musical for the ages, one of the Broadway theater's enduring triumphs.""
ANNIE GET YOUR GUN is currently playing at the Marquis Theatre on Broadway . . . Call Ticket Master at 212-307-4100 (outside NY/NJ/CT at 1-800-755-4000); for groups at 212-398-8383 . . .New Broadway cast recording now available from Angel Records, and new Broadway songbook from Hal Leonard . . .For more on ANNIE GET YOUR GUN, visit www.irvingberlin.com . . .Note: In our last issue, a story on ANNIE GET YOUR GUN used a classic photo of the original creative team, and neglected to credit its equally classic photographer, our good friend Eileen Darby. We apologize to Ms. Darby and regret the omission.

"
You must log in before you can post comments. You can login
here
.