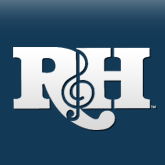 Berlin's Gift To America's Youth
"
Almost as soon as his song ""God Bless America"" began generating revenue, Irving Berlin established The God Bless America Fund, to benefit America youth. Over $6,000, 000 has been distributed to date, primarily to two youth organizations with which Mr. and Mrs. Berlin were personally involved. The Girl Scout Council of Greater New York, and the Greater New York Councils of the Boy Scouts of America. These councils do not discriminate on any basis and are committed to serving all segments of New York City's diverse youth population.
In recent years the Fund has distributed about $200, 000 annually, though the figures for 2001 still being calculated in light of the song's remarkable post-September 11 surge could triple or even quadruple. In October, the current trustees of The God Bless America Fund met with the two scouting organizations to ensure that funding is allocated for New York City children affected by the terrorist attacks. RAH Organization President Ted Chapin attended that meeting and here reflects on the extraordinary generosity of Irving Berlin that is at the heart of this Fund:
Irving Berlin was quite precise about what he wanted done with the money earned by ""God Bless America."" Shortly after the song became enormously popular, he set up a private charity called, appropriately The God Bless America Fund, to collect and subsequently distribute all of its revenue. Over the years he added about 20 other songs to the Fund, most of which were overtly patriotic (""This Is a Great Country"") or tied emotionally to the country (""I Left My Heart at the Stage Door Canteen""); still, it is ""God Bless America"" that accounts for 80% of the Fund's income.
There have always been three, and only three, trustees of the Fund, chosen by Berlin in his lifetime, and by his heirs thereafter. The original triumvirate consisted of newspaper man Herbert Bayard Swope, boxer Gene Tunney and Theodore Roosevelt, Jr. respectively, a Jew, a Catholic and a Protestant. This was not a coincidence: the religious make-up of the Trustees has remained interdenominational ever since.
People often said that Berlin protected and nurtured his songs like they were his children; and yet, astonishingly, here he gave the care of one of his favorite children over to three trustees who would be empowered to protect the song for the rest of its natural, copyrighted existence. It would take something extraordinary to make Irving Berlin give up control like that-but his love for America and his understanding of the power of his heartfelt song were that extraordinary.
In addition to supervising how and where the song might be used, the Trustees are responsible for the collection of royalties, and to see that every penny collected is, in turn, donated to the benefit of America's children. (Berlin's deed of trust specifically cited ""the Girl Scouts, the Boy Scouts or such other similar youth organizations."") Fast forward to September, 2001. In light of the song's resurgence, it seemed appropriate for there to be a meeting among the trustees, representatives of the Scouts, and of our Organization.
The meeting was held in, of all places, the Empire State Building. I don't think any of us were exactly thrilled to be in that building shortly after the World Trade Center disaster, but that's where the New York chapter of the Boy Scouts has its offices, and they have a conference room large enough to accommodate everyone. The current trustees of the Fund are Anne Phipps Sidamon-Eristoff, Winthrop Rutherfurd, Jr., and Victoria G. Traube. Anne and Win had been trustees for a number of years, and last year I suggested Victoria Traube, R&H's Senior Vice President and General Counsel, as a replacement for the retiring Theodore Jackson, Mr. Berlin's lawyer who had been tirelessly managing many of the aspects of the Fund through the years. We were joined by Susan Greenbaum of the Girl Scouts and Dan Gasparo and Charles Rogers of the Boy Scouts.
We were all struck by the inverse nature of this meeting, compared to what was happening in other offices around New York: while most non-nonprofits contemplated how to survive sharp reductions in much-needed support, we were meeting to help the Scouts determine what they might do with the increase in funding they were certain to receive. As Charlie Rogers later told the Chicago Tribune, ""Whatever money comes in, we're committed to making sure it goes to kids affected by the attacks."" At our meeting, he told us that at least nine scout leaders had been killed on September 11, and that many of their scouts had lost parents. For her part, Susan noted that the Girl Scouts were anticipating a 20% decrease in funding, so any additional revenue from The God Bless America Fund would be all the more welcome.
To my knowledge, no artist has ever made as generous a gesture as Irving Berlin did with ""God Bless America."" To make a personal decision to turn the song over to charity while it was still popular and therefore earning a great deal of money was unprecedented. In fact, it caused a split between Berlin and his publishing partner, who disagreed strongly in giving up any income from the song. Rather than acquiesce, Berlin dissolved the partnership. Shortly after establishing The God Bless America Fund, Irving Berlin became the sole owner of The Irving Berlin Music Company. From that moment on, the only copyrights it controlled were those written by Berlin himself. He wanted to be the only person to determine how his songs would be used. If he wanted to set up The God Bless America Fund, he didn't want anyone to stand in his way, and I do not believe he ever had a moment of regret.
For more information on the Boy Scouts of America/Greater New York Councils, visit www.bsa-gnyc.org... For more on the Girl Scout Council of Greater New York, visit www.gscgny.org.
"
You must log in before you can post comments. You can login
here
.