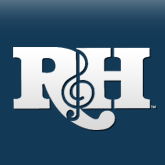 Berlin Wall
On Saturday March 19 on Manhattan's Upper West Side, Symphony Space presented its 24th annual day-long "Wall to Wall" concert symposium event, this year devoted to the words and music of Irving Berlin.
Free and open to the public, WALL TO WALL IRVING BERLIN took on a Herculean task: to survey Irving Berlin's massive, century-long career in a single concert. Broadcast live on WNYC-FM, and played to SRO crowds, WALL TO WALL's stats were: 70 performers, one choir, two separate combos, a 30-piece orchestra,twelve hours in length - and at day's end, more than 800 songs were left to go. "Perhaps next year," quipped WALL TO WALL co-producer and all-day Emcee Isaiah Sheffer, "we should do six weeks of WALL TO WALL IRVING BERLIN."
Masterfully produced by Sheffer, Joanne Cossa and Allan Miller, WALL TO WALL celebrated Berlin's expansive and eclectic catalogue with the help of artists from the worlds of Broadway, cabaret, big band, blues and jazz. While it wasn't strictly chronological, WALL TO WALL traced a day-long arc beginning with Berlin's early years on the Lower East Side, and culminating in a night-time, three-hour orchestra fest that saluted Berlin's latter Broadway scores in grand style.
The stars began shining at 11 in the morning, and taking charge were the leaders of the bands: Vince Giordano and the Nighthawks, Rob Fisher and members of the Coffee Club Orchestra (here affectionately dubbed "The Demitasse Quintet"), Elliot Lawrence and the 30-piece "Wall to Wall Orchestra," pianists Lanny Meyers, Max Morath, William Bolcom and others, joined by their sensational singers - Laurie Gamache, Ivy Austin, Mary Cleere Haran and Joan Morris.
A late afternoon interlude featured Petula Clark (BLOOD BROTHERS), Linda Lavin (THE SISTERS ROSENSWEIG) and Howard McGillin (SHE LOVES ME), Broadway pros who dashed fifty blocks up the street to do a Berlin number between their own shows. A cabaret set was highlighted by red-hot performances from Ann Hampton Callaway, K.T. Sullivan, Andrea Marcovicci, Karen Akers, Steve Ross, Michael Feinstein, Phillip Officer, Nancy LaMott and Comden & Green. The evening's orchestral segment exploded to life with performances from Margaret Whiting, George S. Irving, Judy Kaye, Phyllis Newman, James Naughton and Melba Joyce in numbers from ANNIE GET YOUR GUN, CALL ME MADAM, MISS LIBERTY, and the rarely-heard LOUISIANA PURCHASE. Russell Nype, who earned a Tony for his performance in CALL ME MADAM, recreated a few of his numbers from that score and Debbie Shapiro Gravitte recreated the number that catapulted her to a Tony for JEROME ROBBINS' BROADWAY - "Mr. Monotony."
For Stephen Holden of The New York Times and other Berlin enthusiasts, the highpoint of WALL TO WALL occurred mid-afternoon with the first public hearing of nineteen songs - out of a total of sixty - that had remained unpublished at the time of the composer's death in 1989. Emily Loesser and David Staller brought these numbers to life, accompanied by Lanny Meyers at piano, and framed by running commentary from Isaiah Sheffer and Berlin's oldest daughter, Mary Ellin Barrett. The unpublished material, including songs cut from well-known scores as well as numbers written for unproduced stage, film and television projects, proved to be, in Holden's words, "a surprisingly strong and engaging collection."
(The Irving Berlin Music Company is now exploring the possibility of a songbook comprised of this previously unknown material.)
Not all of the on-stage participants were performers; in fact, two of the most entertaining segments of WALL TO WALL were panel discussions, conducted before an attentive and appreciative crowd. A panel on Berlin the lyricist ("Say It With Words") moderated by Leonard Fleischer, featured Sheldon Harnick, Burton Lane, Robert Kimball (editor, with Berlin daughter Linda Emmet, of the forthcoming Complete Lyrics of Irving Berlin), and Charles Hamm (a historian of popular music currently researching Berlin's earliest works). A Berlin family roundtable, hosted by longtime family friend Kitty Carlisle Hart, included Berlin's daughters Mary Ellin Barrett (and her son, Irving), Linda Emmet (and her daughter Caroline), and Elizabeth Peters (and her daughter Rachel). Together, these two panels offered a compelling portrait of the man as an artist and the artist as a man.
Shortly before 11 at night, half a day after it began, WALL TO WALL IRVING BERLIN came to a close. The performers, joined by the Berlin family, gathered onstage to hear a rare recording of Irving Berlin himself, singing the sweet and poignant "Just One Way To Say I Love You" from MISS LIBERTY. And then, lead by Andrea Marcovicci, they all sang "Always." The audience, not surprisingly, joined in. A few weeks later, Charles Osgood reported on this extraordinary day for CBS SUNDAY MORNING. "Tell the truth, it seemed a little mad, didn't it?," he reflected. "A twelve-hour marathon of music by one man...Does it seem mad now? Think of a year in this country, from ragtime to our time, think of a song - who wrote that song you are thinking of?"
You must log in before you can post comments. You can login
here
.