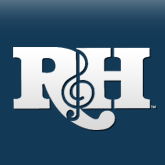 Basking In The Light
"Truth in advertising: by early summer, the posters for THE LIGHT IN THE PIAZZA were proclaiming it the most winning musical on Broadway, and with good reason. On the first Sunday night in June, at a resplendent and star-studded Tony Awards, PIAZZA collected more trophies than any other play or musical of the season six in all. Written by Adam Guettel and Craig Lucas, and produced on Broadway by Lincoln Center Theater, THE LIGHT IN THE PIAZZA received Tony Awards for Guettels score; orchestrations by Guettel, Ted Sperling and Bruce Coughlin; Victoria Clarks blazing performance in the leading role; and the musicals triple crown of sets (Michael Yeargan), costumes (Catherine Zuber) and lighting (Christopher Akerlind.) A few weeks before the Tonys, PIAZZA collected a pair of Outer Critic Circle Awards, and five Drama Desk Awards. A few weeks after the Tonys, USA Today reported that the PIAZZA box office jumped by nearly 30%. Observed Lincoln Center Theaters Bernard Gersten: This is the musical that can.
Nonesuch Records, under the visionary leadership of Robert Hurwitz, is deeply committed to the work of Adam Guettel. Having previously released cast recordings of FLOYD COLLINS and MYTHS & HYMNS, Nonesuch dedicated its finest artistic and production resources to ensure that PIAZZA would have the best cast album recording possible.
It exceeded expectations. Recorded one week after the April 17 Broadway premiere, and released in May, PIAZZA sold 50,000 units by late summer, making it the fastest-selling cast album in the labels history. The recording, sumptuously produced by Hurwitz and Stephen Epstein, with liner notes by Frank Rich, also gave critics a chance to assess the Guettel score on its own merit. Their verdict? This is the most intensely romantic score of any Broadway musical since WEST SIDE STORY, wrote Stephen Holden in the New York Times. Exquisitely arranged and orchestrated...THE LIGHT IN THE PIAZZA unfolds as a diaphanous swirl of strings and harp, flecked with reeds, guitar and delicate percussion; the more you listen to it, the more its mists assume form and substance. In Newsday, Justin Davidson felt that, through the cast recording, the music rides a slipstream of sophistication and romance, and stays aloft for all 18 songs. Rick Hamlin in Opera News called the album new and original, and described PIAZZA as a contemporary musical thats witty, tuneful and elegant. He concluded: Guettel has written that rare Broadway score that one wants to listen to again and again.
With a Broadway run ongoing, and talk of a national tour under Lincoln Center Theaters auspices, PIAZZA isnt available for licensing from R&H Theatricals just yet, though regional theaters (including a few opera companies) have already expressed interest in staging the work. R&H Concert Library customers, however, do not have to wait; earlier this spring we released SYMPHONIC SUITE FROM THE LIGHT IN THE PIAZZA, comprised of several themes from the score and arranged by Tony Award winner Jonathan Tunick. Premiered by the Hollywood Bowl Orchestra, it was also performed this past summer by the New Haven and Racine Symphonies.
The brisk-selling cast album soon had company; in July, Barnes & Noble rushed into production an audio book of the Elizabeth Spencer novella of the same title that inspired the Broadway musical. In October, Williamson Music will release a lavish songbook of selections from PIAZZA, and in November TCG will publish a paperback edition of the libretto.
All the while, the Broadway production keeps defying the odds. Originally slated to close in June, it was extended until Labor Day, then re-extended until next March. Partly as a result of the extended run, several cast changes went into effect in September, with Chris Sarandon and Aaron Lazar taking over for Mark Harelik and Matthew Morrison respectively. The box office keeps doing well, advance sales keep growing, and in the ultimate sign of vibrancy, the theaters concession stand does a brisk business with PIAZZA souvenir books, posters, coffee mugs and t-shirts.
In short, its a hit and sweet validation for its composer in his Broadway debut. Accepting his Tony for Best Score, Adam Guettel said, As a writer, you feel so happy just to have people take your show to heart.
They certainly have.
THE LIGHT IN THE PIAZZA is currently playing at Lincoln Center Theater on Broadway (www.lct.org); the original cast album is available from Nonesuch Records (www.nonesuch.com), and the songbook will be released in October from Hal Leonard (www.halleonard.com) for Williamson Music...For information on the SYMPHONIC SUITE FROM THE LIGHT IN THE PIAZZA contact The R&H Concert Library at [email protected] updates on performance availability, visit www.rnhtheatricals.com.
"
You must log in before you can post comments. You can login
here
.