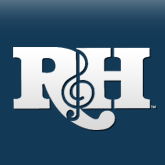 Art Imitates Life When Palm Beach Meets Berlin
"
By day they were ordinary citizens, joining in protests, carrying picket signs, demanding a right to revote, denouncing the so-called ""butterfly ballots."" By night they were actors, appearing in a timely revue that tweaked political fat-cats in its comedy sketches, and addressed social concerns in its musical numbers. The place was Palm Beach, Florida; the time, the hectic aftermath of the ""tooclosetocall"" Presidential Election of 2000; and the show providing commentary on all of this was Irving Berlin and Moss Hart's AS THOUSANDS CHEER.
J. Barry Lewis, artistic director of the Kravis Center for the Performing Arts in West Palm Beach, knows his audience, knows his community, and knows what sort of theatrical fare he wants to present. Still, his timing was uncanny when, in his first season devoted to the works of one American musical icon, he chose Irving Berlin, and specifically, Berlin's work as an entertainer with a social conscience. It was, as Lewis noted often in the turbulent, post-Election days, a case of art imitating life.

Lewis met with Happy Talk in early December, and talked about the Kravis Center's ambitious, all-Berlin season. ""We wanted to create a trust between ourselves and our audience,"" he said. ""We wanted them to know that even if they may not know the material, they are still going to have a good time, especially when the work is by Irving Berlin. Judging by the reaction so far, we're on to something.""
Shortly after he was appointed artistic director of the Kravis Center in 1999, Lewis surveyed the south Florida theatrical landscape and decided that to make his theatre distinctive, he would build an entire season on one theme, or writer. ""My inspiration came from two wonderful New York institutions,"" he said: ""The Signature Theatre, which every year devotes its entire season to one playwright [such as John Guare, Arthur Miller or Edward Albee] and of course, the Encores! series, which set the standard for restoring rare musicals."" Finding the perfect musical candidate to inaugurate this series was easy. ""I think Irving Berlin is one of the key players in the development of musical theater,"" he told the Palm Beach News. ""His genius literally led the way and opened the door for a whole new sound that emerged not only in popular music, but in music that was written for the stage.""

Working closely with the R&H Theatre Library, Lewis pored over scripts to the Berlin musicals, and listened to the many CDs now on the market of original cast album reissues or meticulous studio re-creations. With great respect for his audience, and also recognizing the opportunities they have to enjoy quality productions elsewhere in the vicinity, Lewis decided to challenge them by eschewing such stalwarts as ANNIE GET YOUR GUN (""Many of them are
'snowbirds' from up North who would have seen it on Broadway recently anyhow,"" he said), and CALL ME MADAM. And, though he was tempted by the Marxist mayhem of THE COCOANUTS (set entirely in south Florida), Lewis decided to bookend his season with two of Irving Berlin's most political, and rarely revived, works: the 1933 revue AS THOUSANDS CHEER and the 1940 musical
comedy LOUISIANA PURCHASE.
""I had heard great things about the Drama Dept.'s revision of AS THOUSANDS CHEER,"" he said (see Happy Talk, Vol. 6, No.1), ""and when I read the script and listened to the recording, I felt this was a show for us. I knew it would be timely -- I had no idea how timely -- and also that our audience would respond to its incredible line-up of songs: 'Heat Wave,' 'Easter Parade' and 'Suppertime,' just for starters.""
A mid-October premiere of AS THOUSANDS CHEER kicked off the Kravis Center's retrospective, IRVING BERLIN: A MAN AND HIS MUSIC. ""It deserves thousands of cheers,"" proclaimed the Palm Beach Daily News. ""It is the sprightliest event to brighten local stages in recent memory."" The Sun-Sentinel said it ""gets the year-long tribute to Irving Berlin off to a rollicking start,"" and praised Moss Hart's sketches as ""so sharply barbed that [they] seem daring even now,"" while the Palm Beach Post felt that ""the show still proves revival-worthy because of the timeless Berlin melodies that punctuate the skits.""
The dichotomy between satire and songs provoked an interesting response from Lewis' audiences. ""We assumed our older audiences would like the show, since they would get the political jokes and the celebrity references, and of course, they would know all the standards,"" said Lewis. ""What surprised us -- happily -- was how much the younger audiences responded to the satire too. Even if they weren't familiar with the specific political references to Hoover, for example, they got the satire on a more general level. This show,"" Lewis pointed out, ""was really the forerunner of SATURDAY NIGHT LIVE, MAD TV, POLITICALLY INCORRECT and CAPITOL STEPS. In hindsight, it makes perfect sense that the show could work not only on different levels, but for different generations.""
One of the key factors that lead Barry Lewis to the Berlin canon was the rewarding experience he had in 1996, when he collaborated with musical director Craig Ames on the Florida Stage Company's production of a Berlin revue, PUTTIN' ON THE RITZ. Lewis and Ames are working together on the current Berlin season at the Kravis Center too, with Ames the primary musical force behind the second entry in the series, AN IRVING BERLIN CABARET, slated for four performances in early February.
""I'm always amazed at what happens to my foot when I listen to Berlin's music,"" Ames told the Palm Beach Post. ""I've had a completely different background in music -- I'm a classical musician -- but you hear this stuff and you can't help responding to it. His sense of melody and storytelling and song is so clear and so clean and so timeless and your feet just respond."" In the Daily News Ames elaborated: ""Rhythmically and harmonically, Berlin had such a gift. The music just flows. You never know where he's going next, he just takes you along. All you have to do is enjoy it.""

Not quite a revue, but more like the kind of informal, intimate cabaret that might be found in New York, San Francisco or South Beach, AN IRVING BERLIN CABARET will feature three women singers, a cello, and Ames on piano. ""The idea,"" Lewis explained, ""is to use the popular music that Berlin is known for, but to hear it in a new way, in a pure, unadorned way, to really focus on the words and the music. Our audiences are trusting us with the less familiar stuff in the two book shows, so we thought the cabaret would be a nice way to give them what they do know, but in a way that could still surprise them.""

In April, the Kravis Center will host a one-night symposium on Berlin's Hollywood years, joined by guest lecturers and performers, and featuring film clips from such movie musical classics TOP HAT, HOLIDAY INN, ANNIE GET YOUR GUN and EASTER PARADE. The Berlin season will conclude in mid-summer with LOUISIANA PURCHASE.
""I was floored by the musi for LOUISIANA PURCHASE,"" said Lewis. ""Before I even had read the script, I listened to the fantastic recording conducted by Rob Fisher [from the 1996 concert version at New York's Weill Recital Hall; see Happy Talk, Vol. 4, No. 1] and I thought, ""What a clever idea!"" Swing was just beginning to take off, and the idea that a musical would be written in the swing format was just sensational. The songs grabbed me right away, and I hadn't even read the show yet! And when I did read it, I really responded. Here was a classic boy-get-girl, pre-wa musical comedy, except it's set against the hi-jinks and shenanigans of politics Louisiana-style, Huey Long adn all that: unbashed corruption, wheeling and dealing, the whole thing told in broad funny strokes, and sung in swing. My goodness, it's all there.""
The Kravis Center's AS THOUSANDS CHEER collided with history in its election-time run; LOUISIANA PURCHASE, which will be performed from July 10 to August 12, will provide a timely reflection on the political reverberations that may linger. ""It's stilll art imitating life,"" noted Lewis. ""That has been the key to this whole series, though it certainly isn't relying on current events. It just worked out that way, but that still gave us the opportunity to make even stronger connections between the work and our audiences.""
""We have asked our audiences to go with us on this journey,"" Lewis concluded. ""They know the name Irving Berlin but not much else form the works we've selected and yet, it's been heartening to see how they've responded. We're telling them, 'Be willing to learn, and we promise you'll be entertained at the same time."" With Irving Berlin, we've been able to deliver on that promise.""
The season long tribute, IRVING BERLIN: A MAN AND HIS MUSIC, continues at the Kravis Center for the Performing Arts in West Palm Beach, Florida wth AN IRVING BERLIN CABARET (February 2-4), And Irving Berlin film retrospective (April 9) and a production of LOUISIANA PURCHASE (July 10 - August 12) . . .For further information call 1-800-572-8471 or 1-561-832-7469, or visit www.kravis.org . . .For more on Irving Berlin musicals available for production, please visit www.irvingberlin.com.
"
You must log in before you can post comments. You can login
here
.