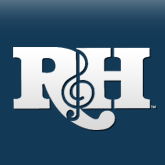 An Appreciation Of Norman Newell
Normal Newell was a gent. Known for a time as the British Goddard Lieberson, he produced many a cast album of American musicals in their West End incarnations. Word came to us that he had passed away in December, in a nursing home in England .
I first met Norman in 1982 when John Yap and I devised an innovative scheme to make the cast album of the Broadway revival of ON YOUR TOES. John brought Norman over to New York , and even though we had never met, Norman greeted me like a long-lost friend. He just had that way about him - everyone was his friend until proven otherwise. He was also a very savvy record producer. Sensing that Dina Merrill might not be instinctively comfortable in a recording studio, he left on a break and returned with two dozen red roses which he presented to her before she stepped up to the microphone.
When we were planning a London studio recording of Richard Rodgers final musical, I REMEMBER MAMA, Norman invited me and my family to his house on Roman Ride, a short journey from central London . He picked us up in a Rolls Royce, something he had earned not from his record producing, but from his other career as a lyricist. In that regard, his most famous song was More - Theme from Mondo Cane. He liked to tell the story of being asked to write English words for the movie's theme without ever seeing the film. I think it s fair to say that infamously rough film has little to do with More than the greatest love the world has known...
We discovered that Norman shared a birth date with my oldest daughter, who was then an infant. Every birthday from then until he died he sent her a birthday card.
I shall miss his smile, his warmth, and the devilish twinkle he would get when a take went particularly well. There are too few true gentlemen left in the world. Weve lost one.
- Ted Chapin
You must log in before you can post comments. You can login
here
.