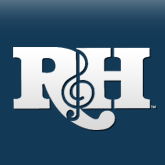 Adler & Walker: I Believe
"

Gary Adler Michael Patrick Walker
Photo: Carol Rosegg

When AVENUE Q opened, its music director was a dynamic guy named Gary Adler. Featured in the orchestra was another musical maven named Michael Patrick Walker. Today Adler & Walker are the published songwriters of the Off-Broadway hit musical, ALTAR BOYZ. This loving homage to the classic ""boy band"" sound, infused with its own brand of the Holy Spirit, is making converts of us all. Now in its second year at New World Stages (formerly Dodger Stages), and winner of the 2005 Outer Critics Circle Award for Best Off-Broadway Musical, ALTAR BOYZ has just been signed by R&H Theatricals (see p. 8). At the same time, its songwriting team has joined the Williamson fold.
""This score is sensational,"" says Lang. ""Gary and Michael have hit exactly the right tone spoofing a popular sound but tapping into its undeniable appeal as well. A song like [the closing anthem] 'I Believe' is not only just perfect for that point in the show, but is a beautifully crafted power-ballad in its own right. The whole score is filled with gems like that."" (Look for an ALTAR BOYZ songbook, coming this summer.)
Like Lopez and Marx, both Adler and Walker write music and lyrics; in the case of ALTAR BOYZ, half the songs are written by Adler, the other half by Walker. Adler's contributions include the pulsating title song (and its promise fulfilled: ""We are the Altar Boyz/And I think you'll find/We're gonna alter your mind!""); the pitch-perfect ballad of abstinence, ""Something About You""; and the irresistibly cheerful ""Everybody Fits."" Walker's compositions include the totally infectious ""Rhythm In Me"" (Note to self put on iPod's ""On-the-Go"" section before next gym workout); the revelatory ""Epiphany""; and the roof-raising finale, ""I Believe.""
""We believe in this team,"" says Lang. ""We believe in the entire talented roster that makes up Williamson Music. More than 60 years ago, Richard Rodgers and Oscar Hammerstein wanted to set up a publishing house of writers for writers. If they looked around today I think Rodeers and Hammerstein would be very very pleased.""

"
You must log in before you can post comments. You can login
here
.