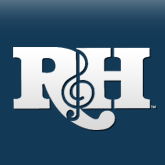 A Guide To The Dvd Special Anniversary Edition- The Sound Of Music
Not to overstate the obvious, but this is the jewel in our crown. More than a year ago, R&H and Fox met to discuss the best way to celebrate this great film and to come up with a must have DVD edition. It was clear from the start that one person could make this DVD newsworthy and irresistible: Julie Andrews.
As soon as Julie agreed to host the 40th Anniversary DVD we knew it would be something special, says Ted Chapin. She was her usual gracious self, and threw herself into the plans, even though she has a rather hectic schedule these days to put it mildly. Andrews went on location at the Fox lot where the SOUND OF MUSIC interiors were shot four decades earlier, to film special introductions to both discs of the double-DVD edition. She also hosted an in-depth documentary, sat down for a chat with one of her co-stars, and provided an audio commentary.
Julie did one more great thing for us, recalls Chapin. Her manager, Steve Sauer, is a very smart guy, and together they recommended Michael Kantor as film maker for the documentary sequences. Kantor, a fine documentarian, had worked closely with Andrews on a six-hour PBS epic, BROADWAY: THE AMERICAN MUSICAL, which aired to great acclaim last year, and was the winner of two 2005 Emmy Awards. BROADWAY gave Michael a real passion for the genre, notes Chapin, and with THE SOUND OF MUSIC, he proved to be brilliant at finding new stories about one of the most famous films of all time. He was an inspired choice.
MY FAVORITE THINGS: JULIE ANDREWS REMEMBERS
This hour-long documentary is the centerpiece of the second disc, which contains nearly four hours of new material over all. Julie Andrews tells the SOUND OF MUSIC story, separating fact from fiction. Johannes von Trapp, the youngest son of Maria and Georg von Trapp, recounts his familys courageous flight from Austria following the Anschluss in 1938, and their new life in America. (The von Trapp story is further explored in a 1998 A&E Biography, also featured on this DVD.) Ted Chapin and Anna Crouse detail the planned Broadway play by Lindsay & Crouse that became a musical with songs by Rodgers & Hammerstein. Charmian Carr (Liesl) and director Robert Wise recall the films pre-production, and the challenges of filming on location (not to mention keeping six children from growing too much). Andrews, the epitome of good sportsmanship, even shares a glimpse of a hilarious spoof that she and Carol Burnett concocted for their legendary 1962 Carnegie Hall TV special, the infamous SWISS FAMILY PRATT (whipped up with the help of Mike Nichols).
ON LOCATION WITH THE SOUND OF MUSIC
One of the stars of the film and a key to its staying power is the setting: Salzburg, Austria and the surrounding Alpine countryside. In 1964, while filming THE SOUND OF MUSIC there, then 21-year-old Charmian Carr hosted a period travelogue called SALZBURG SIGHTS AND SOUNDS. This little film played as a trailer in movie houses around America in the months leading up to the films release in the spring of 1965. It resurfaced on the 1995 laser disc edition, reappeared on the first DVD of THE SOUND OF MUSIC released in 2000, and developed a cult following of its own.
It seemed time for a sequel.
In June of this year, Charmian Carr, Michael Kantor, and a crew (including your editor) flew back to Austria to make an on-location documentary. In it, Carr takes the viewer all over Salzburg to revisit locales where the movie was made, including Nonnberg Abbey; the Mirabelle Gardens, where Do-Re-Mi was filmed; the various villas that stood in for the von Trapp mansion (and a glimpse inside the actual von Trapp family home itself); and the site that has become holy ground to any fan the meadow, on a hill about 20 minutes outside Salzburg, where Julie Andrews did her famous twirl.
JULIE ANDREWS AND CHRISTOPHER PLUMMER: A REMINISCENCE
They fell in love on screen 40 years ago, and have been dear friends ever since. In this 20 minute featurette, Julie Andrews and Christopher Plummer sit down for an intimate fireside chat. Together, the Captain and Maria look back on the making of the film; the perils and perks of Salzburg; and the children. They recall character actor Richard Haydn, who played Max, and glamorous star Eleanor Parker, who was the seductive Baroness Schraeder. They talk about the extraordinary contributions made to the film by director Robert Wise and screenwriter Ernest Lehman. And they tell a few stories about the Laendler that amazing sequence where a simple Austrian folk dance changes the lives of two complex characters.
THE SINGALONG PHENOMENON The SINGALONG SOUND OF MUSIC
phenomenon has swept the globe, but no place does it quite like the Hollywood Bowl. There, in what has become a cherished summertime tradition, THE SOUND OF MUSIC is shown on one of the worlds largest movie screens to a sell-out crowd of 18,000. The audience response is a sight (and sound) to behold.
This past July, the Bowls SINGALONG SOUND OF MUSIC was more spectacular than ever, with surprise guests, an elaborate pre-show, and a costume parade of more than 400 movie-loving and obsessed fans. Michael Kantor and his crew were on hand, and created a short film that captured the zeitgeist of the evening, which combined the energy of a rock concert with the passion of a revival meeting.
FROM LIESL TO GRETL: A 40th ANNIVERSARY REUNION
40 years ago they forged a bond thad has never been broken. In July, all seven of the von Trapp children reunited for the first time in years, to swap stories and share memories.
Charmian Carr (Liesl), Nicholas Hammond (Friedrich), Heather Menzies (Louisa), Duane Chase (Kurt), Angela Cartwright (Brigitta), Debbie Turner (Marta) and Kym Karath (Gretl) revisit the gruelling audition process, remember rehearsals and vocal sessions, confess the outrageous mischief they caused in their Salzburg hotel, and reflect on the special place THE SOUND OF MUSIC will always hold in their lives. When Robert Wise was casting the film, he reportedly said that he wanted to build a family. It is evident here that he succeeded, perfectly.
You must log in before you can post comments. You can login
here
.