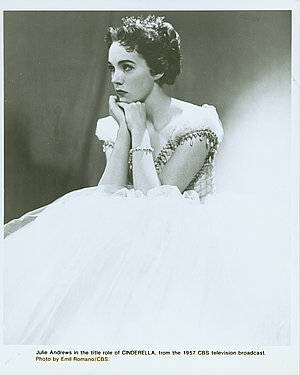 2007: A YEAR of ANNIVERSARIES
One hundred years ago
"The state of Oklahoma celebrates its 100th anniversary this year, having joined the Union as the 46th state on November 16th, 1907. Its wide-open prairies and bountiful land inspired the early pioneers who settled there, just as Rodgers and Hammerstein were inspired in 1943 to write their groundbreaking musical. For more, visit
www.oklahomacentennial.com
.
Eighty years ago...
On December 27, 1927, at the Ziegfeld Theatre, SHOW BOAT opened on Broadway. Based on the novel by Edna Ferber, it was the result of the collaboration between Jerome Kern, who wrote the music, and Oscar Hammerstein II, who penned the book and lyrics. It ran for a year and a half, closing on May 4, 1929, having played 572 performances. Eighty years later, SHOW BOAT remains a musical of epic proportions that rivals the scope of today's big-budget hits. The story spans forty years, starting in Natchez on the Cotton Blossom in 1887 and ending in Chicago in 1927. The original production ran almost four hours in previews, but was trimmed to three before its opening night. Only a few months before SHOW BOAT sailed onto Broadway, Richard Rodgers and Lorenz Hart were also adapting a book for the stage: Mark Twain's A CONNECTICUT YANKEE IN KING ARTHUR'S COURT. It opened on Broadway at the Vanderbilt Theatre on November 3, 1927 and was a huge success, closing almost a year later on October 27, after 418 performances. It boasted dances by Busby Berkeley and staging by Alexander Leftwich.
Sixty years ago...
2007 marks the 60th anniversary of ALLEGRO, Rodgers and Hammerstein's fourth collaboration. The musical spans the first 35 years of the life of Joseph Taylor, Jr., an American Everyman, and was directed and choreographed by Agnes de Mille. (In fact, this was the first musical to be directed and choreographed by the same person.) ALLEGRO opened at the Majestic on October 10, 1947 and ran 315 performances before it closed on July 10, 1948.
Fifty years ago...
On March 31, 1957, Cinderella went to the ball, in a Rodgers & Hammerstein musical spectacular written for the then brand-new medium of television and starring a radiant Broadway newcomer named Julie Andrews. Over 107 million people in the U.S. alone tuned in for the largest opening night in history.
Ten years ago...
Impossible things are happening every day. CINDERELLA was a TV sensation in 1957, and proved to be so again in its second TV remake, first broadcast on November 2, 1997. (The 1965 Lesley Ann Warren version is pretty wonderful too!) With Brandy in the title role and Whitney Houston as the empowering Fairy Godmother, this CINDERELLA dazzled critics, audiences--and even the folks who do the Nielsen ratings.
Five years ago...
This office and (it seemed) the entire world were celebrating Richard Rodgers and the sound of music during his 2002 Centennial. Take a deep breath--only 95 years to go until his Bicentennial!"
You must log in before you can post comments. You can login
here
.