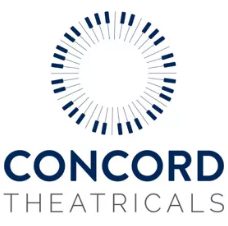 Concord Music Announces the formation of CONCORD THEATRICALS, the worldwide leader in theatrical licensing!

CONCORD MUSIC ANNOUNCES THE FORMATION OF CONCORD THEATRICALS, THE WORLDWIDE LEADER IN THEATRICAL LICENSING!
Concord Music is pleased to announce the acquisition of Samuel French and the formation of Concord Theatricals. Concord Theatricals is composed of the professional and amateur theatrical licensing catalogs of R&H Theatricals, Tams-Witmark, The Musical Company and the newly acquired, Samuel French.
Concord Theatricals is now the most substantial licensing house in the world and the only one providing comprehensive services to creators and producers of musical theatre, including theatrical licensing, music publishing and cast recordings. In addition, Concord Theatricals develops, licenses, produces and invests in new musicals for first-class production.
"It's a genuine privilege to represent these iconic shows and catalogs. We are uniquely positioned to promote our writers' work and competitively expand our roster going forward," says Sean Patrick Flahaven (Concord Theatricals President). "Our focus is on serving our clients' art, protecting their rights and helping our customers bring great theatre at every level of production to audiences all over the world." Concord Theatricals will be guided by an executive team of experienced theatre professionals drawn from all four companies worldwide.
Concord Theatricals is a part of Concord Music.
Learn more: www.ConcordTheatricals.com
You must log in before you can post comments. You can login
here
.