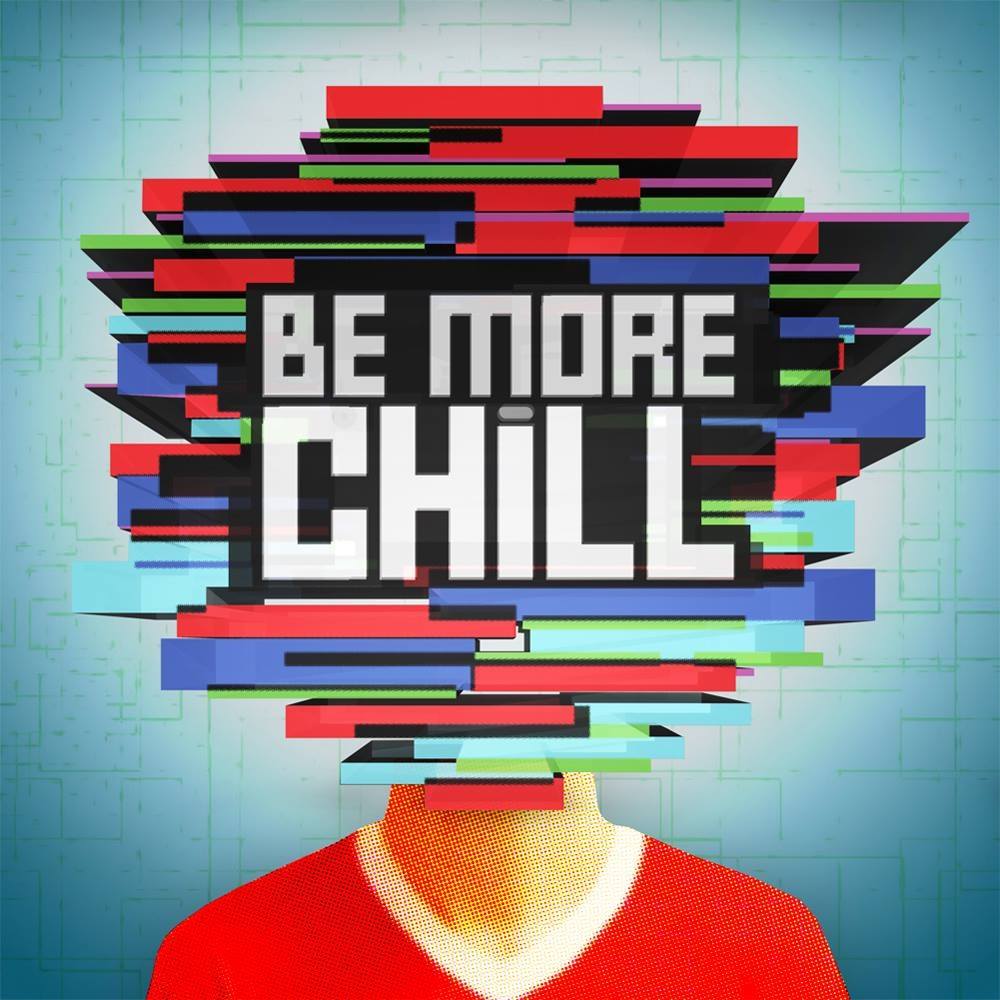 BE MORE CHILL Cast Recording to be Released on Vinyl!
The cast recording for the Joe Iconis and Joe Tracz musical BE MORE CHILL will be released on vinyl from Ghostlight Records in July. The release will be timed with the cult musical's New York premiere, also kicking off in July at the Pershing Square Signature Center!
The vinyl package will feature new illustrative designs, colored discs, and a booklet with lyrics, production photos and new liner notes from Iconis.
Fans who pre-order the album through PledgeMusic will have the opportunity to pledge on copies of the vinyl, as well as the chance to get limited-edition and signed cast album merchandise, experiences, and costumes and props from the original production. A digital download of the original cast recording is included with each offer.
Pre-order your copy of the BE MORE CHILL cast recording on vinyl: CLICK HERE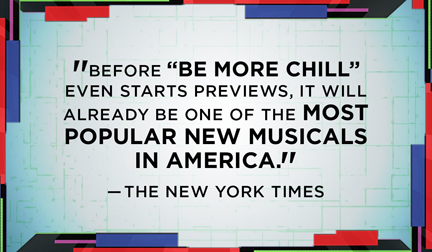 Don't forget! THE SQUIPS ARE COMING... TO NEW YORK! Joe Iconis and Joe Tracz's BE MORE CHILL musical will open Off-Broadway this summer at the Signature Theatre in New York City!
GET YOUR TICKETS TO BE MORE CHILL NOW: CLICK HERE
About BE MORE CHILL: Based on the cult sensation novel by Ned Vizzini, BE MORE CHILL is the story of Jeremy Heere, your average, nothing-special teenager at Middleborough High in nothing-special New Jersey. That is, until the day he finds out about "The Squip." Thus begins a journey that pits Jeremy's desire to be popular against his struggle to remain true to his authentic self. Be More Chill is an honest, edgy, super-hilarious look at coming of age in the digital age, set to some of the most exciting songs in contemporary musical theater. This original musical comedy looks at modern issues like depression, bullying, and anxiety through the lens of sci-fi films of the 50s, horror flicks of the 80s, and teen movies of the 90s. Little Shop of Horrors meets The Breakfast Club in this celebration of outcasts, teenaged or otherwise.
LEARN MORE ABOUT BE MORE CHILL: CLICK HERE
You must log in before you can post comments. You can login
here
.