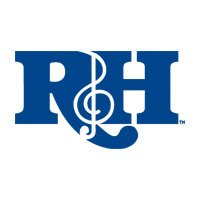 We Mourn The Loss Of Gemze de Lappe
"The passing, last Saturday, of Gemze de Lappe, is a moment. She had a long life – we celebrated her 90th Birthday in 2012, but even then some felt she may have already passed that mark – and it was a full one. She continued working at least until she was 91, when she recreated the original dances for the Lyric Opera of Chicago's production of OKLAHOMA!
Gemze started life as a dancer – coming to New York in the 1940's in time to be cast as a replacement in the original production of OKLAHOMA! by Agnes de Mille. De Mille was hard on her dancers – she was demanding and she expected the best of them all. She also respected and loved dancers who had character, and who brought that character on stage. Famously she made it clear on her shows that if the producers or directors had their 'favorite girls,' (whatever that meant), she was only interested in dancers who fit into the shows as the characters they were meant to play. Gemze was one of those. It didn't take long for de Mille to realize that in Gemze, she had not only a first rate character and dancer, but someone who instinctively understood the style of her dances . Quickly Gemze became 'a de Mille dancer,' as she originated roles in PAINT YOUR WAGON and BRIGADOON (and later GOLD RUSH, a ballet she created from her work in PAINT YOUR WAGON.) and also became a "Rodgers and Hammerstein" dancer as Jerome Robbins used her in THE KING AND I. (That's her in the movie version as the "Wicked Simon of Legree.") Then she became an assistant to de Mille, and one of the few people the great lady would entrust to mount and recreate her work around the world.
I can't remember when Gemze and I first met. It may well have been when I saw a production of CAROUSEL at the Houston Grand Opera when David Gockley, its General Director, had asked me about which choreographer he might hire for a physical production he had gotten from the Kennedy Center. (That one didn't work, but it had a nice set of costumes and some basic scenery.) My suggestion to David was to talk with de Mille, who was still around, living in Greenwich Village, still annoyed with the deal she had been living with on the Rodgers & Hammerstein shows. Basically her beef was that although she was paid what a choreographer got paid in those days, her work extended into the storytelling of the show, and as such she felt she was entitled to credit and/or payment as an author.
De Mille suggested Gemze as the person to mount her dances for the Houston production, and when I saw it, for the first time I understood the genius of de Mille. My initial reaction was that the steps were a lot less important than the text and story of what was being danced. Characters simply emerged from the lines and songs when the choreography took over. And that, I surmised, must have been what de Mille was so emphatic about. She was part of the storytelling. And a good end to that part of the story was that seeing the production prompted me to discuss with my Rodgers and Hammerstein family bosses the notion of paying de Mille and acknowledging that indeed, her work warranted a unique arrangement with the authors of the show. To their credit, Dorothy Rodgers and Bill Hammerstein, seconded by Mary Rodgers and James Hammerstein, gave me the go-ahead. James Hammerstein even said, "it's way overdue."
We engaged Gemze to help us film the dances of CAROUSEL for a video, since the de Mille dances were not used in the movie. As we brought a film crew to Nashville (where Gemze had staged another leg of the Houston production), Gemze was both in there with both feet, and concerned that her work pass muster with the lady herself. One day I will never forget was when Gemze and I went to de Mille's apartment to show the videos to de Mille. For probably the one and only time in my relationship with Gemze, I sensed nervousness. She needn't have worried – de Mille was more critical of the cast than of anything Gemze had done.
Gemze appears in that video, and hosts the follow-up that we did for OKLAHOMA! So her spirit in the later years can be seen and appreciated.
I even sent her to London when the Royal National Theatre mounted CAROUSEL, and insisted from the get-go that they not use the de Mille choreography. They felt it was old fashioned, and said they wouldn't do the show if we insisted that they be used. So they hired the great British iconoclastic choreographer Kenneth MacMillian whose work struck me as way more old fashioned than anything de Mille ever did. So I wanted an expert opinion – and Gemze was the one to provide that. Her assessment paralleled mine – she hated what she saw. Happily, CAROUSEL survived, and the MacMillian choreography even won the Tony Award when the production was brought to Lincoln Center Theater.
Gemze continued to be a resource, and a friend. My colleague Bruce Pomahac and I would take her the two blocks from her apartment to the Italian restaurant that she loved – and whose owners loved her. She loved walking down the street with a man on each arm – that made her twinkle. She felt time passing, and as most everyone from her generation couldn't help but feel, she wasn't happy with the ways theater was changing. But that didn't prevent her from teaching new generations of performers the basics of the kind of musical theater performances that she believed in. She recreated the dances for OKLAHOMA! for the University of North Carolina's School of the Arts the year before doing the same for Lyric Opera of Chicago, and in each time she bemoaned the lack of skill she felt kids today had. As she would describe what a hard time she was having, I kept thinking about what the current generation of students grew up on – most probably not the kind of modern theater dance that Gemze thrived in.
She was diminutive in size, but a dynamo. She had the energy of someone half her age. And she could be fierce. Seeing her minimized by strokes in the past few years just wasn't right. Not for Gemze. But her remarkable family and friends rallied around, because we all knew there was no one like her. And I doubt there will be another."
–Ted Chapin, Rodgers & Hammerstein President and Chief Creative Officer
You must log in before you can post comments. You can login
here
.