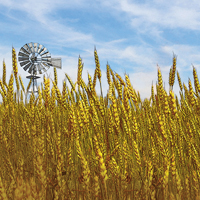 Cast revealed for John Wilson Orchestra performances of OKLAHOMA! at the BBC Proms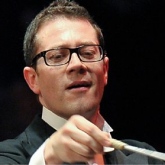 A star studded cast has today been revealed for the BBC Proms performances of Rodgers and Hammerstein's OKLAHOMA! on Friday 11 August at 2:30pm and 7:30pm. Actress Belinda Lang takes up the role of Aunt Eller and is joined by musical theatre stars Nathaniel Hackmann in the role of Curly and Scarlet Strallen as Laurey. Robert Fairchild (Will Parker), David Seadon-Young (Jud Fry), Lizzy Connolly (Ado Annie) and comedian Marcus Brigstocke (Ali Hakim) complete the highly-anticipated line-up together with a supporting cast of the west end's leading singers and dancers including Clive Carter, Melle Stewart, Emmanuel Kojo and James Leece.
The semi-staged production is masterminded by stage director Rachel Kavanaugh and choreographer Alastair David, accompanied by conductor John Wilson and the John Wilson Orchestra. This year marks ten years since John Wilson first performed at the BBC Proms and 8 years since the John Wilson Orchestra made its Proms debut. His much-loved appearances with the John Wilson Orchestra at the festival continue to grow in ambition, with this semi-staged production being no exception.
OKLAHOMA! was the first musical written by Rodgers and Hammerstein in 1943 and is based on Lynn Riggs' play GREEN GROWS THE LILACS. It includes classic hits such as Oh, What a Beautiful Mornin', People Will Say We're in Love and the title tune, Oklahoma.
As for every Prom, up to 1,350 Promming (standing) tickets will be made available on the day of the concert, priced just £6, and available to buy in person from the Royal Albert Hall (with a limited number available online between 9am-12pm). Advance tickets are sold out with returns only available. The second concert will be broadcast live on BBC Radio 3 and televised on BBC Four the same evening.
The 2017 BBC Proms began on Friday 14th July and runs until Saturday 9th September, presenting over eight weeks of world-class music making from a vast array of leading orchestras, conductors and soloists from the UK and around the world.
Visit the BBC Proms website for full information about the season.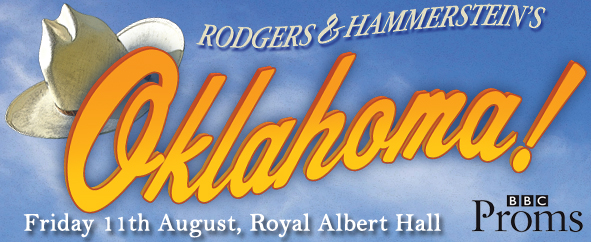 You must log in before you can post comments. You can login
here
.