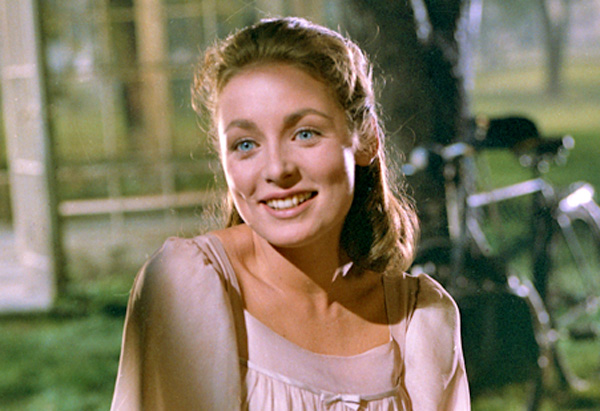 We Mourn The Loss Of Charmian Carr
Charmian Carr, who played 'Liesl von Trapp' in the 1965 film version of THE SOUND OF MUSIC, passed away on Saturday.
"It's always sad when a member of the family passes away - and in the case of the 'family' of the movie THE SOUND OF MUSIC, it's especially sad when it is the first of the group to go. Charmian Carr played the oldest Von Trapp child, and in some ways she maintained that role in real life - guiding, cheering, supporting and generally being there for the rest of her 'sisters' and 'brothers.' She was a great ambassador, and we had so many good times together, either working on SOUND OF MUSIC related events, or, something I will always remember, arranging for her to be a special guest at New York's Symphony Space's "Wall to Wall Stephen Sondheim," reminding that audience that Charmy did, in fact, star opposite Anthony Perkins in the 1967 TV musical EVENING PRIMROSE. I will miss her, well, charm and her spirit. We all send condolences to her family."
–Ted Chapin & Everyone at Rodgers & Hammerstein
Charmian Carr and Daniel Truhitte Singing "Sixteen Going On Seventeen" in THE SOUND OF MUSIC Film (1965)

Comments

My Deepest gratitude goes to this Beautiful Lady, her family, both onscreen and off, and The Great Rodgers and Hammerstein. Miss Carr is UNFORGETTABLE, and is held in tremendous esteem and affection by all of us, and this will NEVER change! What a Radiant,Lovely Lady..She epitomized what all young daughters want to grow up to be... God Bless Her!
You must log in before you can post comments. You can login
here
.