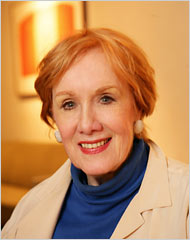 We Mourn The Loss Of Marni Nixon
Marni Nixon, who provided the singing voice for 'Anna Leonowens' in the 1956 film version of THE KING AND I and played 'Sister Sophia' in the 1965 film version of THE SOUND OF MUSIC, passed away on Sunday.
"Marni was a true friend to R&H. I suppose it began when she worked so closely with Deborah Kerr to create a seamless vocal performance in The King and I, (which we outlined and showed at an event in April at Symphony Space - which she attended and participated in) and as 'Sister Sophia' in The Sound of Music. She was the first person we recorded for our complete recording of Allegro, playing the grandmother. We'll miss her humor, her spirit, and that voice..." –Ted Chapin, Rodgers & Hammerstein
Marni Nixon (Dubbing for Deborah Kerr) Singing "Getting To Know You" in THE KING AND I
Marni Nixon as 'Sister Sophia' Singing "Maria" in THE SOUND OF MUSIC
Read Marni Nixon's New York Times Obituary Here.
You must log in before you can post comments. You can login
here
.