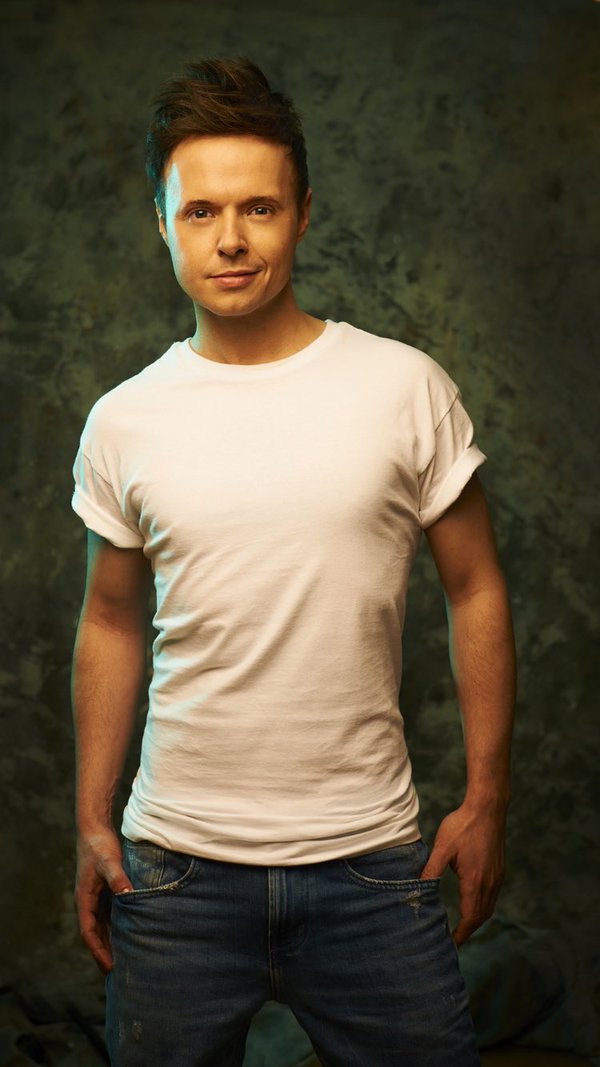 Lee Brennan joins the cast of FOOTLOOSE : THE MUSICAL
911 and The Big Reunion star Lee Brennan will make his musical theatre debut when he joins the cast of FOOTLOOSE from Tuesday 19 April to Saturday 18 June 2016 for dates in Oxford, Weston Super Mare, Wimbledon, Liverpool, Belfast, Derry, Torquay and Glasgow, filling in for Gareth Gate in the role of Willard.
"I am unbelievably excited about joining the amazing cast of Footloose," Brennan said. "It has always been a dream of mine to perform in a musical and I cannot wait to get started in my role as Willard. I loved the film and have seen the current stage version and it blew me away."
Brennan is best known as one-third of 911, the boyband who scored '90s hits 'Bodyshakin'', 'A Little Bit More' and 'The Journey'. He reformed the group with Jimmy Constable and Spike Dawbarn in 2012 for the ITV2 reality series The Big Reunion.
Brennan joins Maureen Nolan as Vi Moore and Luke Baker as Ren McCormack. Gareth Gates will play Willard from 29 January until 16 April, returning to the show from 20 June 2016.
The cast also features Hannah Price as Ariel Moore, Nigel Lister as Reverend Shaw Moore, Nicky Swift as Ethel McCormack, Joanna Sawyer as Rusty, Matthew Tomlinson as Chuck, Natasha Brown as Wendy-Jo, Miracle Chance as Urleen and Scott Haining as Bickie. The cast also includes Lauren Storer, Natalie Morton-Graham, Luke Thornton and Alex Marshall.
FOOTLOOSE : THE MUSICAL has music by Tom Snow and lyrics by Dean Pitchford, and is adapted for the stage by Dean Pitchford and Walter Bobbie. It is based on the original screenplay by Dean Pitchford. It is directed by Racky Plews (AMERICAN IDIOT, West End) with choreography by Matthew Cole, design by Sara Perks and musical supervision by Mark Crossland. It is produced by David Hutchinson and Phillip Rowntree for Sell A Door Theatre Company and Tristan Baker & Charlie Parsons for Runaway Entertainment. It is presented by arrangement with R&H Theatricals Europe.
Tweet @FootlooseTour
For further information and dates please click here.
You must log in before you can post comments. You can login
here
.