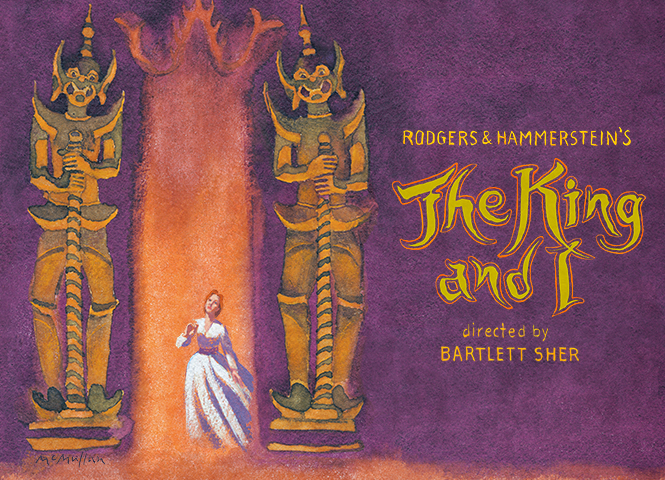 THE KING AND I at Lincoln Center Theater - 'Best of 2015'
Whistle a happy tune! The acclaimed Lincoln Center Theater revival production of Rodgers & Hammerstein's THE KING AND I has made the following 'Best of 2015' list:
ENTERTAINMENT WEEKLY – The Top Best Stage Shows of 2015
"Six-time Tony nominee Kelli O'Hara deservedly scooped up her first statue — finally! — as the titular "I" opposite Ken Watanabe in Lincoln Center's lavish sentimental revival of the Rodgers & Hammerstein classic."
TIME – Top 10 Plays and Musicals of 2015
"The acclaimed Lincoln Center revival, directed by Bartlett Sher, has it all: spectacle, heart and beautiful voices. Add to that Rodgers & Hammerstein's beloved score and a book!"
THE NEW YORK TIMES – The Best Theater of 2015
"Another show for which the word revival seems far too musty. Bartlett Sher's ravishing production of a Rodgers and Hammerstein war horse moves with the hot-blooded friskiness of a thoroughbred foal."
THE ASSOCIATED PRESS – Top Theater of 2015
"This elegant, thoughtful revival courtesy of Lincoln Center Theater has a cast of 51, a nice political edge, 11 adorable kids and a winning Kelli O'Hara. Everything about it sings."
We are precisely their cup of tea!
For tickets, visit www.thekingandibroadway.com
You must log in before you can post comments. You can login
here
.