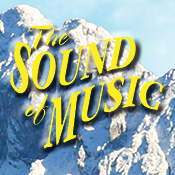 We Remember Theodore Bikel
Theodore Bikel, the stage and film actor who played Captain von Trapp in the original Broadway production of The Sound of Music, passed away on July 21st in Los Angeles at the age of 91.
Ted Chapin, President and Chief Creative Officer of Rodgers & Hammerstein, remembers Theodroe Bikel:
"We at Rodgers & Hammerstein are saddened by the passing of Theodore Bikel. He always spoke fondly of his time appearing opposite Mary Martin in the original Broadway production of The Sound of Music, and always showed up at anniversary events, including the 50th at Barnes & Noble when his singing of "Edelweiss" was simply extraordinary. My best recollection was a couple of years ago, on opening night of a new production done by the Lyric Opera of Chicago. One of the Opera's board members was hosting Bikel at his home while Bikel made an appearance at a local Jewish Charity, but when the performance was over and the cast party was in full swing in the vast rehearsal room at Lyric Opera, his host phoned Bikel and told him to come over. So at the moment when you would think the party would be winding down, in walks the original Captain von Trapp, and suddenly the entire party changed to honor a veteran and an icon - who, I should add, was more than happy to pose for photos with everyone in the cast!"
Enjoy Bikel's performance of "Edelweiss" from the 50th Anniversary celebration of the stage production, below.
You must log in before you can post comments. You can login
here
.