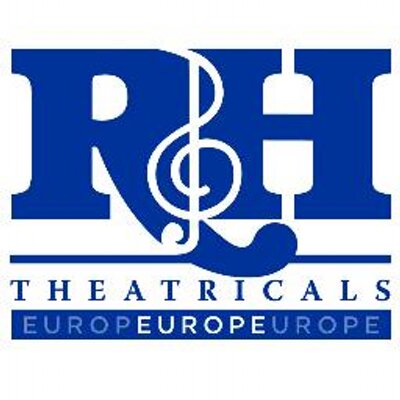 Rodgers and Hammerstein Europe 2014
"Siam sur Seine" - "Siam on the Seine." So did the company of The King and I at Théâtre du Châtelet, Paris name themselves during their triumphant reign earlier this summer. This resplendent production, starring international opera star Susan Graham (alternating with Christine Buffle) and French film star Lambert Wilson, represented the R&H musical's Parisian premiere. Directed by Lee Blakeley, choreographed by Peggy Hickey, and designed by Jean-Marc Puissant (sets), Sue Blane (costumes), and Rick Fisher (lighting), this production was presented on a majestic scale, with its large cast and chorus accompanied by the 45-piece Orchestre Pasdeloup under the baton of James Holmes. The Financial Times cheered, "Lee Blakeley's production looks splendid and the music is toe-tappingly good," and Le Monde agreed, "The staging is without fault. The stylised Oriental decors are very effective. As for the costumes, they are a feast for both the eyes and the spirit." Under the visionary leadership of Jean-Luc Choplin, Théâtre du Châtelet has put Paris squarely on the musical theatre map, while introducing classics of the American theatre to French audiences; in recent years, The Sound of Music, Carousel and Show Boat have been among those works brought to the banks of the Seine, with more R&H titles (and a possible return for The King and I) planned for future seasons.
Proving that R&H musicals work on sizes both great and small, The King and I in Paris overlapped with an extraordinary production of Carousel at the Arcola Theatre, north London. Presented by the exciting new theatre company, Morphic Grafitti (led by Luke Fredericks and Stewart Charlesworth; the former also this production's director, and the latter its set and costume designer), this was Carousel on an intimate scale. With a band one-ninth that of the Parisian The King and I's own orchestra, in a tiny venue where every production number was truly "bustin' out all over," what could have been a liability of space became a virtue. This was an intense Carousel - every emotion, every nuance vividly clear and felt. The Evening Standard noted, "Never has Carousel seemed so fresh and poignant and vital, but on a scale that is profoundly human," while The New York Times called it a "fresh and feisty interpretation," and a "convincingly kinetic version" of the show.
"Trav'ling through the country will be thrilling!," sings the chorus of Buffalo Bill's Wild West Show in Peter Stone's Tony Award winning version of Irving Berlin's Annie Get Your Gun. Giving an art-imitates-life spin on that lyric, Summer 2014 saw a company of Annie Get Your Gun cris-crossing the British Isles, hitting bulls' eyes from Brighton to Glasgow. Directed by Ian Talbot, choreographed by Lizzi Gee and designed by Paul Farnsworth, this all-American tall-tale was cast to the hilt with starry talent: Emma Williams as Annie Oakley and heartthrob Jason Donovan as Frank Butler. "[Donovan] has undoubted charm… and there is a real spark in his relationship with Emma Williams, who is wonderfully funny and touching as Annie Oakley and sings superbly," The Telegraph praised, "The show is blessed with a freshness, charm and humour that are completely captivating." Meanwhile, The Times applauded that "The ensemble is peppy, launching into ankle-slapping hoedowns. Paul Farnsworth's set is vibrant and cosy." A highlight for the company occurred in Oxford in late June, when Irving Berlin's daughter Linda Emmet, and Berlin's grand-daughter Emily Fletcher, came to a performance (joined by representatives from R&H Theatricals Europe, and the R&H office out of New York.)
As star Emma Williams reported in her blog for the Huffington Post: "After the show, Linda and Emily joined the company and team from R&H onstage to say a few words. There was a hushed silence as we listened to the kind words of congratulation and approval from the unassuming, sprightly and witty Linda. Shaking her hand with my own trembling one, I felt completely humbled and utterly unable to form even the most basic of sentences. To be trusted with this role in general is pretty incredible, to perform it in front of the family to whom Annie effectively belongs, and to meet with their approval is somewhat overwhelming. As I returned to my dressing room afterwards, shaking my head in happy disbelief, I greeted my 'wiggy' and dresser with the immortal words 'I just met Irving Berlin's family', before promptly bursting into tears! This is as near as I could ever possibly come to getting the nod from Berlin himself, and when I look back on this moment in years to come, my smile in our group photograph will speak volumes. Like so many others, I thank you for the music Irving Berlin, you helped to make me who I am and for that I am eternally grateful."
Also crossing the British Isles this summer – or sailing along, to use a nautical metaphor – was a stirring production of Show Boat, presented by Cape Town Opera. First presented in Cape Town, South Africa in 2005, this production subsequently toured key European opera houses in Germany, Sweden, Norway and France (the afore-mentioned Théâtre du Châtelet in Paris). Summer 2014 saw the troupe's UK premiere of this production in a four-week tour of Birmingham, Manchester, Cardiff and Dublin. Like the denizens of the "Cotton Blossom" itself, this Show Boat travels with a very large troupe of 90 personnel: a company of 50 performers, 30 musicians and its own stage crew of 10. Welcomed across England, Ireland and Wales, Show Boat was hailed by the critics every step of the way. Mark Shenton of The Stage declared that "It's rare indeed to see a musical produced on this sort of scale; and even more extraordinary to hear one both sung and played so beautifully," and What's On Stage called it "a phenomenal production."
Autumn and Christmas will find our Broadway and Hollywood musicals flourishing across Britain and into Europe. At this writing, Top Hat has just embarked on a year-long UK tour following its successful West End run where it won the Olivier Award for Best Musical; White Christmas is gearing up for two major English professional stagings, at the Dominion Theatre for its West End premiere, and in a new production directed by Nikolai Foster at the West Yorkshire Playhouse; and Oklahoma! is warming up in the wings for a major UK tour starting in early 2015, directed by Rachel Kavanaugh and choreographed by Drew McOnie. As for The Sound of Music, the musical with an international profile has upcoming late 2014 productions in England (Leicester Curve), the Netherlands, Sweden, Denmark, Finland, Poland, Italy, Greece and Qatar – giving new meaning to the phrase, "How do you find the word that means Maria?"
For the latest news and updates from R&H Theatricals Europe, you can follow us on Twitter: @RHEurope
The King and I - Théâtre du Châtelet
Annie Get Your Gun - with Emma Williams, Jason Donovan, & Norman Pace
Show Boat
- Birmingham Hippodrome
You must log in before you can post comments. You can login
here
.