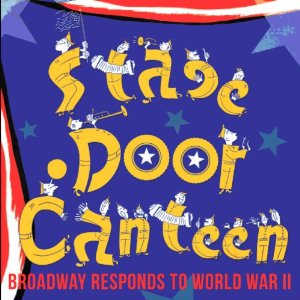 New Recordings of Your Favorite Songs
Looking for the perfect gift for the music lover in your life? Here are some new albums that feature some of your favorite songs...



Ghostlight Records has released an updated and re-mastered version of the Original Broadway Cast Recording of Footloose the Musical.

The original 1998 release of FOOTLOOSE's cast album has been out-of-print since Q Records (the original label) shut down in 2003. Ghostlight Records has now stepped in to make the recording available once again, now with some dynamic revisions to its Grammy, Oscar and Tony-nominated Top 40 score.

The re-release features new album artwork by acclaimed Broadway graphic artist Frank "Fraver" Verlizzo (which will soon be available for licensed productions), plus a brand-new track - "Still Rockin'" - a song cut from the show in its pre-Broadway run and since re-instated to the score available for theatrical licensing. On the album "Still Rockin'" was recorded by original Broadway cast member, Hunter Foster.

Click here to hear song previews

Familiar with Irving Berlin's "The Kick in The Pants?" "Ve Don't Like It"? Can you sing Rodgers & Hart's "How To Win Friends and Influence People"? How about Cole Porter's "Farming?"
What those titles have in common – along with far more familiar songs like "The Saga of Jenny," "Oh, What A Beautiful Mornin'," "God Bless America," and "Some Other Time" – is the time they were written and the circumstances of that time.
The songs were all from the period of World War II and all come from the pens of Broadway writers. A new CD as just been released by DRG records titled "Stage Door Canteen" which includes a cross-section of material from those war years – and it is chock-a-block full of delights.

Read Ted Chapin's full blog on STAGE DOOR CANTEEN.

Five time Grammy Award-Winning Gospel artist Sandi Patty has released a new album, "Broadway Stories" which features music by R&H writers; Richard Rodgers, Oscar Hammerstein, Lorenz Hart, Sheldon Harnick and Jerry Bock. For this album Patty enlisted respected Pops Maestro Jack Everly as conductor to guide this breathtaking orchestra and rhythm section on this musical journey from its conception to its final note.
Check out this interview with Sandi talking about Broadway Stories, her love for musical theatre, the first time she saw THE SOUND OF MUSIC and the Sound of Music Medely featured on her album. 
Learn more about the album

Glee: Showstoppers features a rousing cover of Rodgers & Hart's "The Lady Is a Tramp" performed by Mark Salling (Puck) and Amber Riley (Mercedes Jones.)




Best known as the creator and writer of Family Guy, Seth MacFarlane has released an album of the American Songbook titled "Music Is Better Than Words." The album includes "Something Good" by Richard Rodgers and "It's Easy To Remember" by Rodgers & Hart.

Tony Bennett is joined by Lady Gaga on this follow up to his critically aclaimed "Duets" record. Watch the Music Video of Tony Bennett and Lady Gaga performing Rodgers & Hart's "The Lady Is a Tramp" here. Watch the video

This "best of" album, "Tony Bennett The Classic Christmas Album" features Rodgers & Hammerstein's "My Favorite Things", Irving Berlin's "I've Got My Love To Keep Me Warm" and Irving Berlin's "White Christmas."

This new album from crooner Michael Bublé features Irving Berlin's "White Christmas" in a duet with country star, Shania Twain.

The third installation of Michael Feinstein's Sinatra Project features Rodgers & Hart's classic "The Lady Is A Tramp."

This Christmas album from 11 year old America's Got Talent winner Jackie Evancho features Irving Berlin's "White Christmas"

The Complete Original Cast Recording of DOCTOR SELAVY'S MAGIC THEATRE is now available for the first time on CD.
The songs, originally written for the Stratford Shakespeare Festival of Canada's production of The Satyricon were reorganized by Foreman "to tell the story of Ben, who is put through a series of treatments by Dr. Selavy which include 1) facing the pirates 2) living the good life 3) dreaming of love 4) the symbolic death 5) the rebirth and anger 6) the ecstasy and cure."
Doctor Selavy premiered at The Lenox Arts Center in Stockbridge, Massachusetts and was transferred in tact for an Off-Broadway run at The Mercer Arts Center. Produced by Lyn Austin and Oliver Smith, the show's run had an abrupt end when the theatre complex collapsed.Read more about DR. SELAVY'S MAGIC THEATRE.
You must log in before you can post comments. You can login
here
.