THE KING AND I
(1956) back to cinemas nationwide beginning this weekend for a special two-day event on Sunday, August 28th and Wednesday, August 31st.
Read more →

Ambassador Theatre Group and NETworks Presentations LLC will launch a national tour of the Lincoln Center Theatre production of Rodgers & Hammerstein's THE KING AND I this November in Providence, RI at the Providence Performing Arts Center. Read more →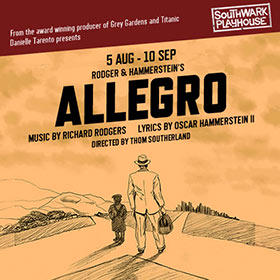 Marni Nixon, who provided the singing voice for 'Anna Leonowens' in the 1956 film version of THE KING AND I and played 'Sister Sophia' in the 1965 film version of THE SOUND OF MUSIC, passed away on Sunday. Read more →

Rodgers & Hammerstein will celebrate a special summer of Irving Berlin events to explore the iconic American songwriter. Read more →

Only three weeks remain to be swept away by Lincoln Center Theater's Tony Award®-winning production of Rodgers and Hammerstein's THE KING AND I! Read more →

Holiday Inn, The New Irving Berlin Musical
.
Read more →