It will come as no surprise to anyone familiar with Oscar Hammerstein's work that he loved the country. Nature in all its aspects played a large role in the imagery of his words. His work with Richard Rodgers alone, from the "…bright, golden haze on the meadow…" to "…follow every rainbow…" is full of the outdoors and everything in it.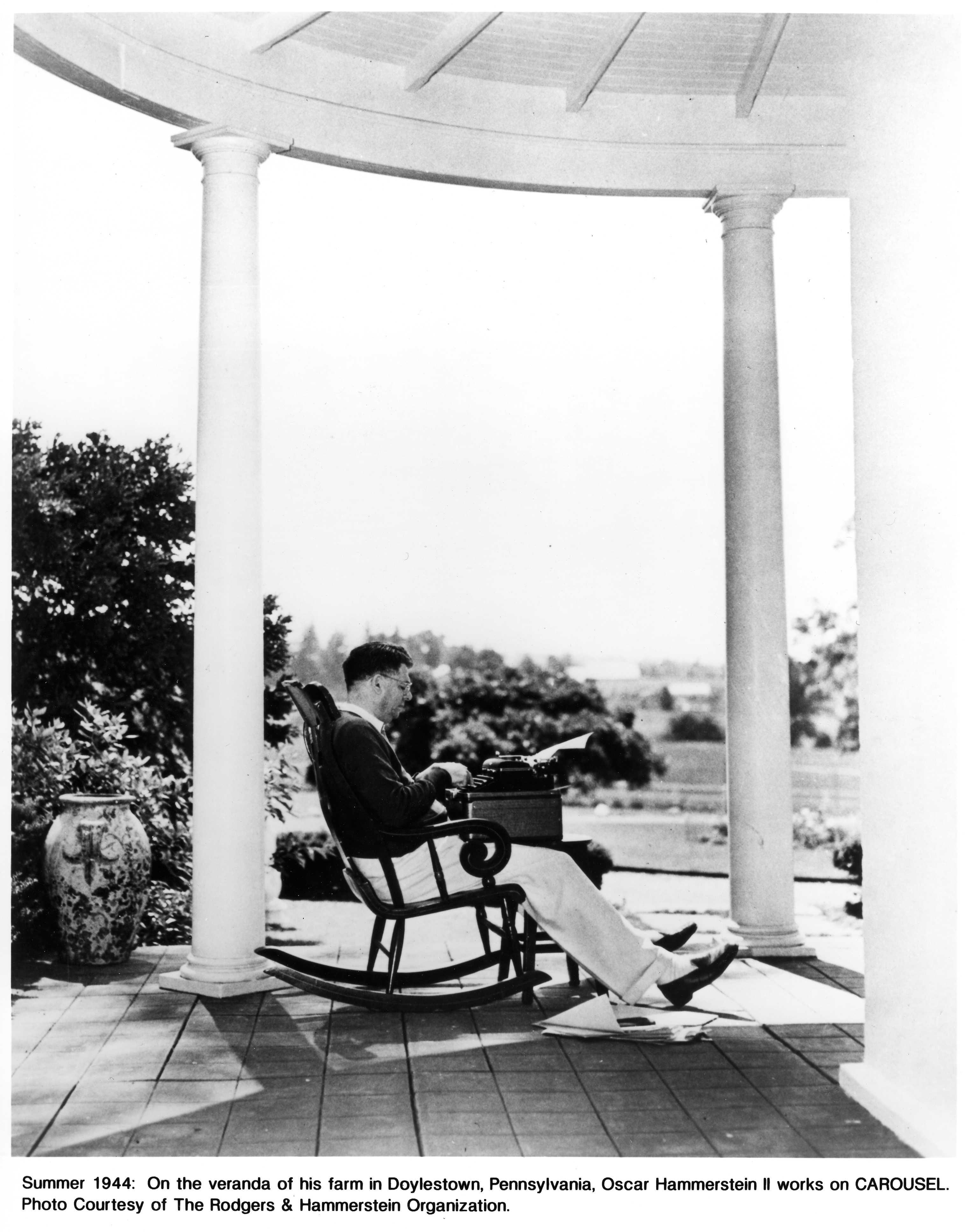 And so it was that in 1940, he went looking for a place of his own in the country, and came across an 18th Century farmhouse in Doylestown, Pennsylvania. It was on the market - with its surrounding 62 acres - for $23,000. As he and his wife Dorothy drove up East Street in Doylestown, it is said that a rainbow appeared, which he took as a sign. The place became theirs, and for many years Highland Farm became the hub of Oscar's family life. Family members came and went, played tennis, swam in the (innovative for the time) concrete swimming pool, played games, and enjoyed each other's company. Friends visited – perhaps most interestingly Pearl Buck and young Jimmy's classmate Stevie Sondheim – and collaborators made the trek for discussions about various projects away from the hustle and bustle of the city. Richard Rodgers came one day when his professional relationship with Lorenz Hart was showing signs of strain, to seek Hammerstein's advice. The rest, as they say, is history.
Oscar died in the house in 1960, and shortly afterward, Dorothy sold it. Sometime in the 1980's, I got a call at the office telling me it was back on the market, for $200,000. I pulled out Hugh Fordin's book GETTING TO KNOW HIM, flipped to the aerial photograph of the farm, and eagerly called Bill Hammerstein, Oscar's oldest son and one of my bosses. I felt that at $200,000, which felt like a modest sum, it was worth someone in the family paying attention. "Do you have the aerial photograph in your hand?" asked Bill. "Yes," I replied. "Do you see the tennis court?" "Yes," I replied. "Well, there is a four lane highway there now. The property was effectively cut in two. That's why the price is what it is."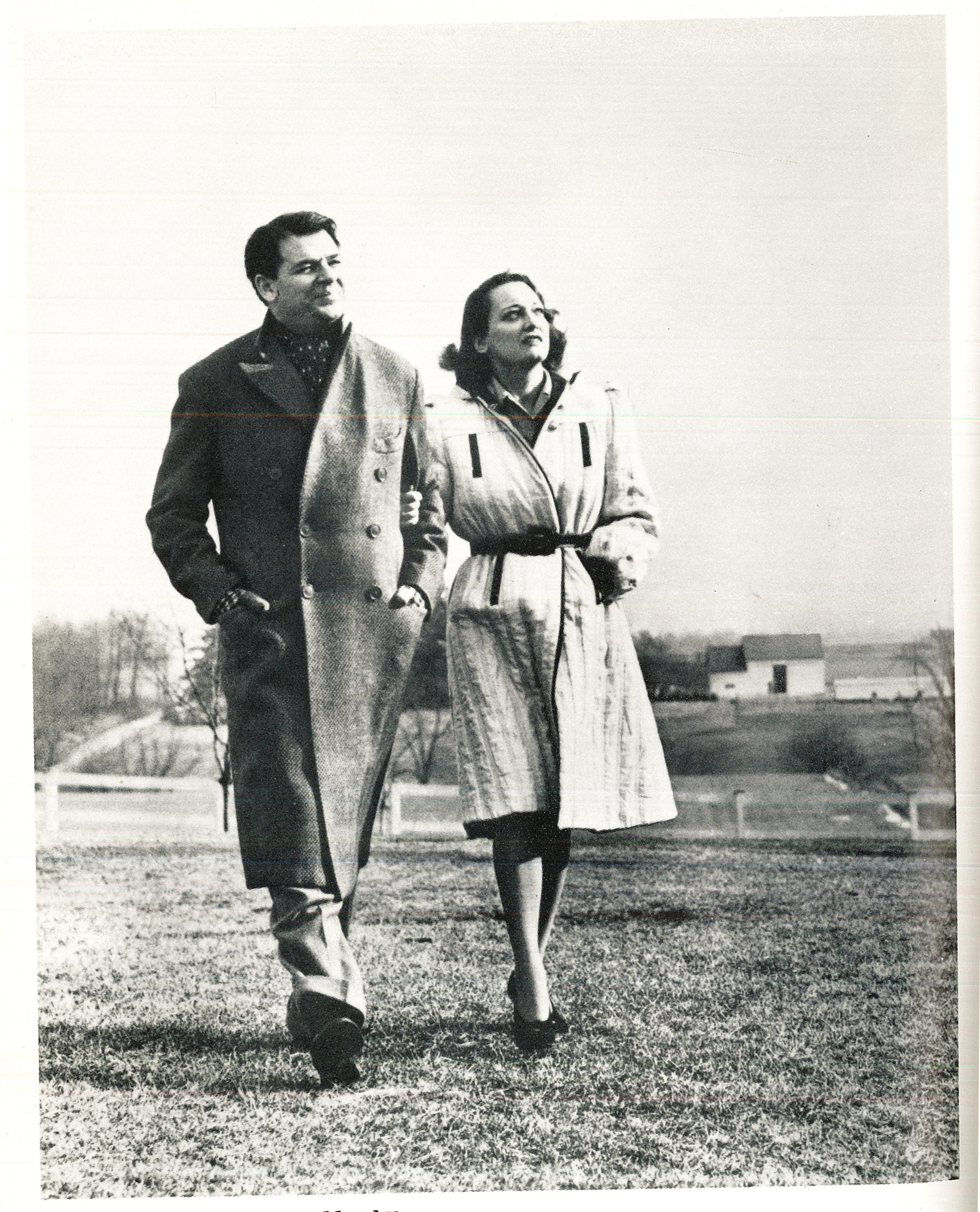 Still, I remained curious about the place. It turned out that Mary and John Schnitzer bought it and ran it as a bed and breakfast. They reached out to the office on occasion, but I never had reason enough to travel down to see it. It changed hands again, and then ended up owned by Christine Cole, who owns it to this day. She also was attracted to the bed and breakfast idea, and she rolled up her creative sleeves and restored the house sensitively and simply.
And so it was that when filmmaker Jo Ann Young was engaged to create a new film on Oscar for PBS - OUT OF HIS DREAMS - she contacted Christine about filming at the house. (Truth is that Jo Ann had previously filmed at the house, including a wonderful scene where she had James Hammerstein walk around the second floor balcony in the manner in which his father had many years before…) When Jo Ann asked me to do an interview, she mentioned we could do it in the house. "Would that be OK?" "Yes," was the quick answer.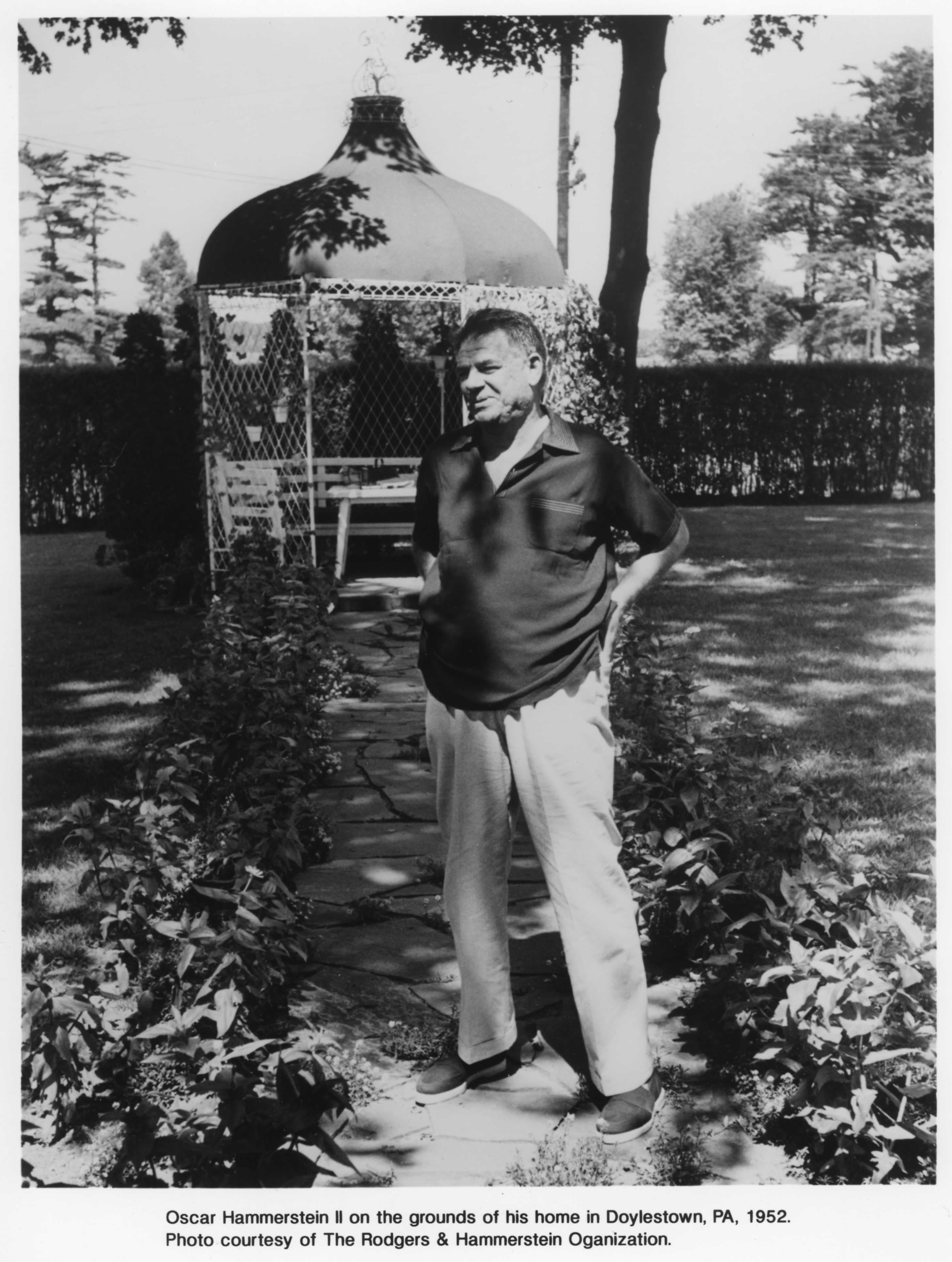 I confess that I drove right by the house on my first try. The bridge crossing over the highway starts right after the driveway, so I missed it entirely. But then I retraced by steps, found the sign, and drove in, around the circular drive that is so clear in the photograph. Wow, I thought, Highland Farm. For real.
The interview went well. When the show was aired, and I started to receive nice comments, I said with truthfulness that I was sitting in the living room of the house in which many of the great American musicals were born. How could it have gone badly? The vibe, most certainly, was more than good!
Christine has themed the bedrooms in the house to Hammerstein musicals. I can't remember the one I was assigned, but across the hall was the room that had been Oscar's study, and I recognized the corner at which he would write, at his standing desk, each day he was in residence.
Now Will Hammerstein, one of Oscar's grandsons, is focused on making Highland Farm something important. His passion is palpable, and as someone who has been heading up the Rodgers and Hammerstein office for many years, I am thrilled to see him channeling a strong gene pool into new thoughts and plans for a place that had a far larger significance in American culture than we may realize.
In the meantime, Christine is a most welcoming host at Highland Farm. If you want a weekend in the country – apologies to Mr. Sondheim - it's a lovely place to have one.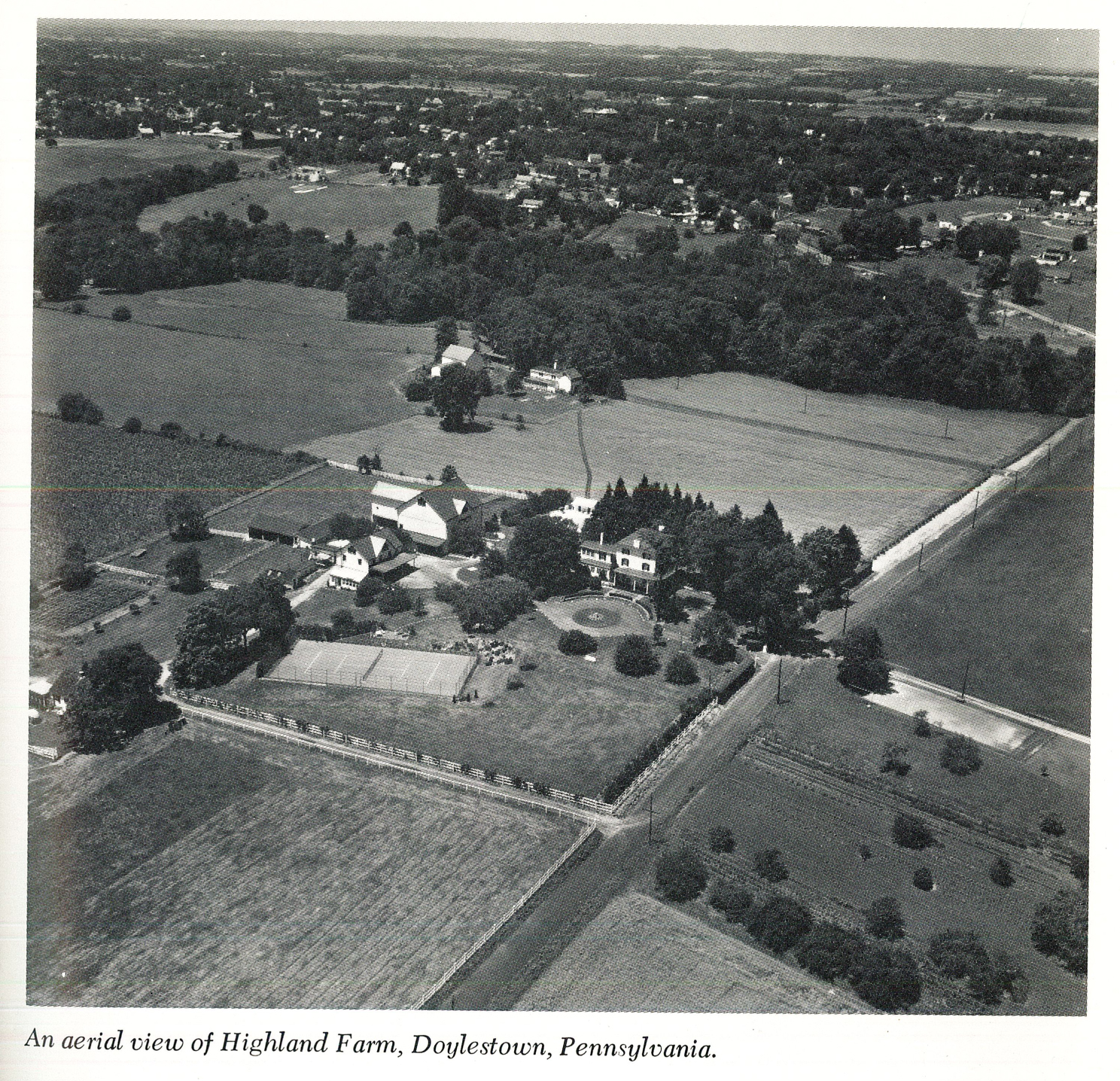 Older Posts:
Oklahoma!
was the first musical that the celebrated team of
Richard Rodgers
and
Oscar Hammerstein II
wrote together. Now a new, experimental production at the Bard SummerScape Festival in upstate New York is asking audiences to focus on the darker story behind the musical's well-known songs.
Read more →