Stage Directions Magazine: High School Culture Wars
This blog is an excerpt from Stage Directions Magazine:
How three schools dealt with administrators stepping in to halt productions
The show must go on? When high school administrators and school board members don't like the theatre director's choice … maybe not.
When a high school production gets cancelled, or is under threat to be, there are two for-sures: the teachers and students are shocked and surprised; and the action tends to draw media attention. SD spoke with three high school theatre directors in such a situation, and while they had three different outcomes, there are common threads to their experience: they all came out of the controversy stronger, wiser and proven correct that talented kids can handle mature, challenging material.
Carrie at North Farmington Hills High School, Mich.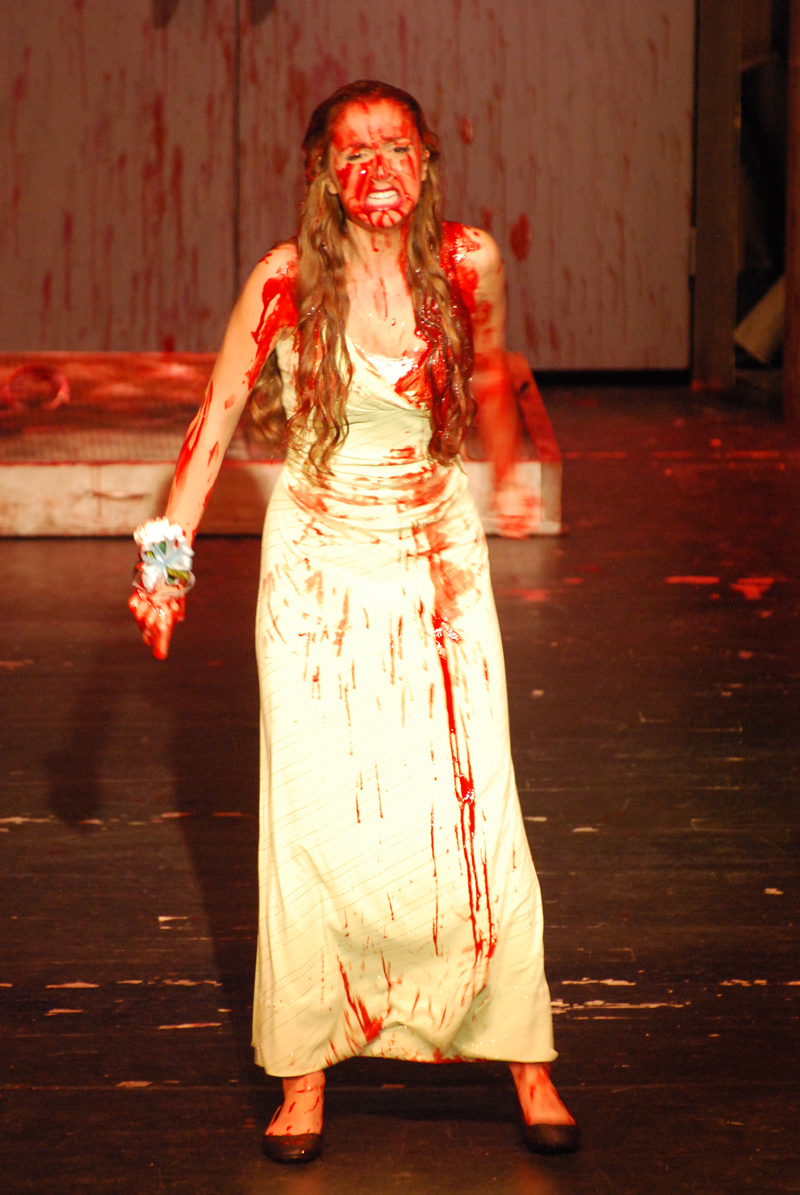 "Ours was a compelling story, complete with controversy, which ended with our most successful production ever," says Dean Cobb. Dean, who with his wife, Sue, has a long rich history of successful shows in North Farmington Hills, a suburb of Detroit. They chose to put on the musicalCarrie this spring, thinking little about it beyond their excitement of being the first high school in the Midwest to put on this new work.
"We felt that the show was written wonderfully, and would be good for our kids to do," Sue said. The musical differs quite a bit from the gore-fest movie, and is more about the effects of bullying than the supernatural. "By the time they see Carrie so pleased to be at the prom, followed by the way she is treated, they are feeling awful for her. Audience members were crying."
But it almost didn't happen. As work on the show started production, the Cobbs heard "smatterings" of concerns, and immediately let it be known they would meet with anyone who wanted to talk about it. The heat escalated when a small group of parents from the school district went to school board meetings and voiced their disapproval, pointing to some lyrics that were sexual ("getting laid") and light drug references ("weed"). Dean rebutted their concerns at one school board meeting. "In my two minutes, I spoke about the last song ("What Does It Cost to Be Kind") and mentioned some important thematic aspects of the show. I did say we'd never 'make' a kid say anything he or she was uncomfortable saying … though I'd never change the words, just give that [offending] line to another student."
They left that board meeting not only wondering if the show would go on but if it was worth fighting for. They had their answer when the drama group got together and they voted to keep going with the production. It ended in an emotional, applause-filled meeting. "When they decided that they weren't going to shut it down, it was one of the neatest moments of my career," Dean says.
The story was picked up local TV stations and newspapers from San Francisco to Miami. In the media onslaught, the Cobbs got concerned when reporters were calling kids in the cast directly. "We told the parents that unless the kids are 18, direct those calls to us."
Meanwhile, to keep the production on track, the kids stepped into the fray. They grabbed onto the lyric phrase, "What does it cost to be kind?" and put it on wristbands. It became a rallying cry and that, with the Cobbs continuing to meeting with anyone with any concerns, kept the production on track.
"We don't do a show unless kids can learn something from it," Dean says, an educator for four decades. "We're proud that North Farmington has taken the big steps to prevent bullying in the school. This production made everyone more award of the ramifications of bullying."
"We feel that Carrie has its place in high school, and could be a viable addition to any high school theatre season," adds Sue.
"You may have some bumps along the way, but the message at the end is so dramatic and compelling that we believe it's worthwhile," finishes Dean.