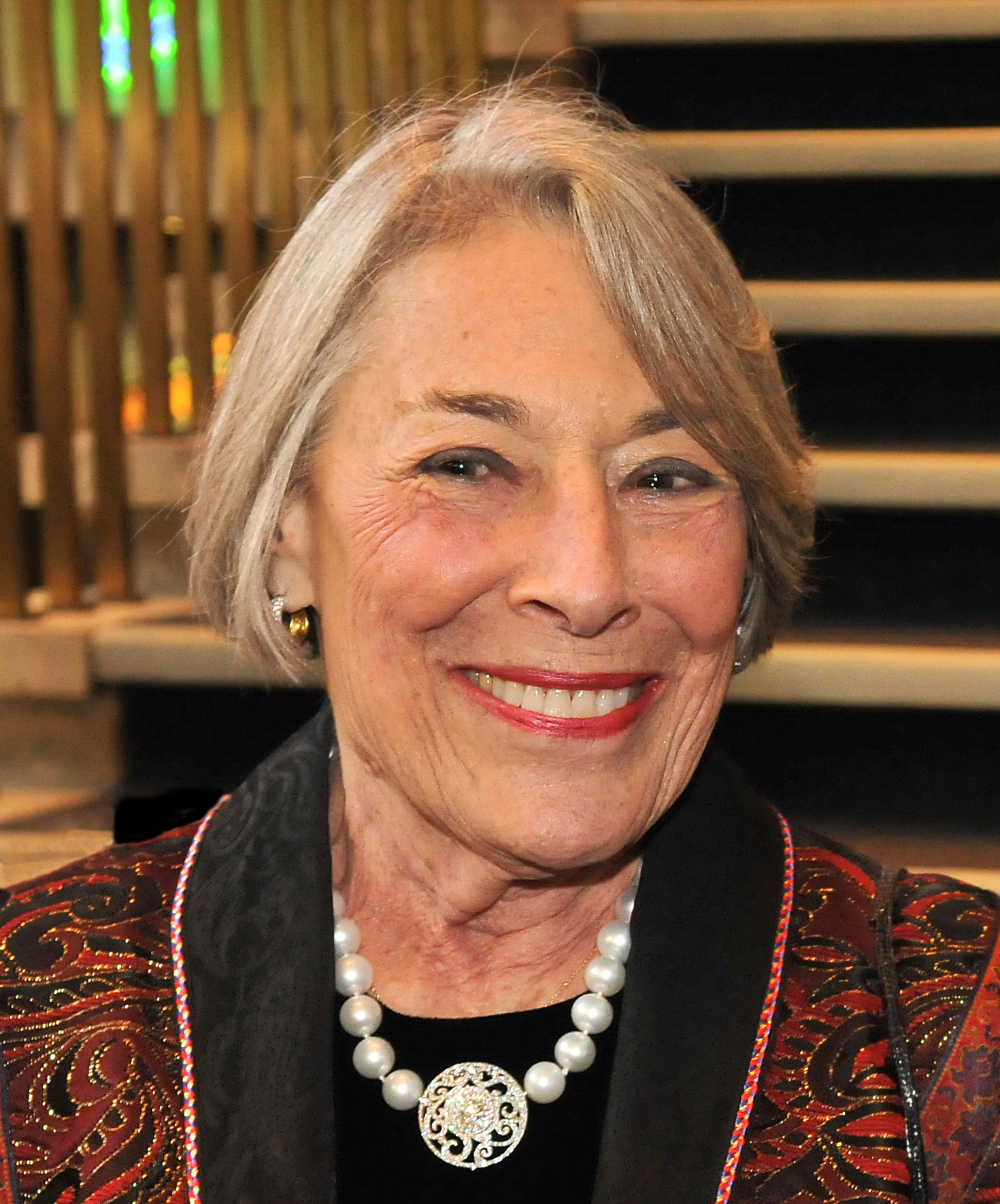 It's been very hard to figure out what to write about Mary. I knew her for so many years, under so many different situations. She was a life force, that is for sure, and I owe her so much.
So let's get the debt out of the way first. Quite simply, I have her to thank for my career at Rodgers & Hammerstein. She knew me as that child of Betty and Schuyler Chapin's who was very interested in the world in which she circulated. Dinners at the Chapins or the Guettels were always full of stories about people I admired - Hal Prince, Steve Sondheim, Leonard Bernstein, John Kander - and of course her parents, Richard and Dorothy Rodgers. I listened intently. I asked if she would come to the college production of ONCE UPON A MATTRESS that I had directed - and she did, luckily tagging along with my parents so they could cushion the experience with some martinis and a good meal. (She was ever gracious, although I am not sure my production was anything to write home about...) When I created a series of revues at the Musical Theatre Lab, modeled after the experience Mary and her contemporaries had at Tammiment and Green Mansions in the Catskill and Pocono mountains in the 1950's, she was a loyal and cheerful attendee. So when I got the call from her asking what I was up to and whether I would talk to the people at the Rodgers & Hammerstein office "since I think they could use you," it was the catalyst to a career. Simple as that.
The more I got to know Mary, the more I realized her life was a balancing act. Fueled by her passionate and energetic outlook, she was always on the prowl for some cause, some composer, some school, some person, or some show. You had to keep up with her - she didn't suffer fools. But there were also huge responsibilities to family, friends, institutions, colleagues. She meant so much to so many people.
She was also one of the most generous people I have ever met. She came from a family that understood philanthropy - not only did Dick and Dorothy Rodgers set up a couple of family foundations over the years, but I have always found it interesting that they and Roger L. Stevens are the only people from the world of Broadway to be among the original funders of Lincoln Center. (The list still appears in most programs on the campus today.) But I always got the feeling from Mary that her parents'generosity - at least to the family - came with strings attached. Which may be why Mary didn't do that. For causes she believed in or events that she liked she would write the first check. And so often I would hear her say, simply, "I'll pay for that."Whether it was the cost to add strings for the original cast album of THE LIGHT IN THE PIAZZA or assistance for a colleague needing a medical procedure, she was always there.
She loved taking pride in things. When her son Adam's composing career started to take off, there was no one more proud, more excited, and more present. When I wrote my book on FOLLIES, she volunteered to throw a book party, complete with a cake made in the image of the cover. When she discovered that my colleague Bruce Pomahac was as good as anyone at writing funny parody lyrics to familiar songs (even ones written by her), she beamed from ear to ear.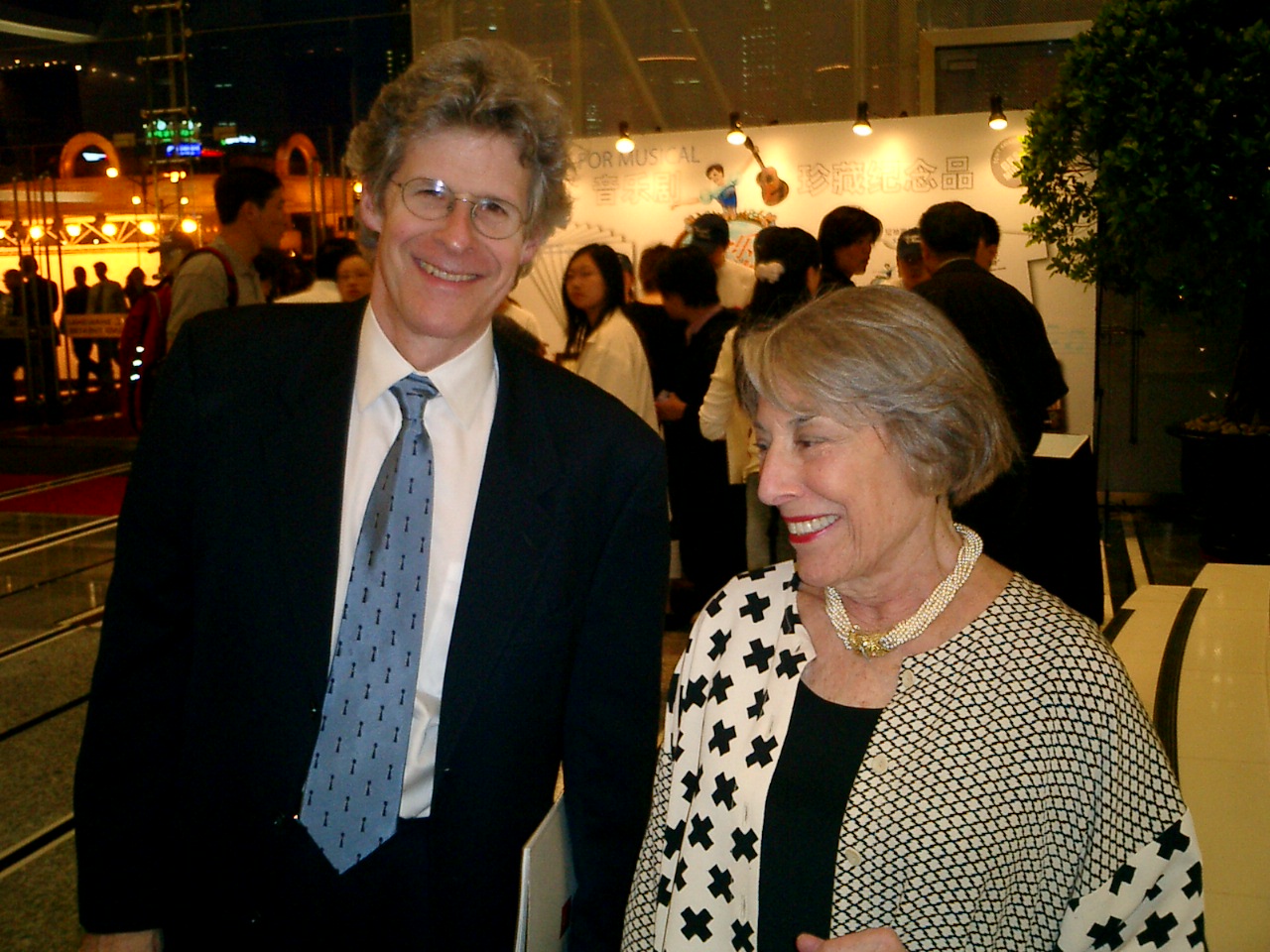 A slightly embarrassing tradition was created at the Rodgers & Hammerstein Christmas parties. One year the staff decided to make a presentation to me of something appropriately silly, and the presentation was made by a different member of the staff each year. At first I was nothing but embarrassed, but the second year I caught both Mary and Alice Hammerstein smiling with such pride, that I realized we all looked good. The fact that the staff galvanized to do something for their boss that was sincere but not stuffy, showed our owners that all was well at the family business. And when we took on the representation of the Irving Berlin catalogue, the three Berlin daughters joined in those Christmas parties as well. There are, of course, no rules about how family businesses are to run, but I took great pleasure is seeing the pride both Mary and Alice - and Dorothy Rodgers and Bill Hammerstein before them - took in "the office."
For reasons we may never really know, when we all decided to take a look at how the business of Rodgers & Hammerstein was organized, in order to plan for the future, Mary made the decision to sell. She was resolute about it, and when Mary became focused on something, you didn't want to get in her way. She led the charge, but I am not sure she understood completely what it was going to mean to her. She so liked being in the center of everything, and suddenly she wasn't any more. And because most people in the arts world in New York forgot that the sale had taken place - most of us continued to work at the office - I guessed that people continued to call Mary to talk about the new R&H things happening, like the Broadway CINDERELLA and the Live TV production of THE SOUND OF MUSIC.
Because she isn't with us any more, I go back to some of my many, many memories.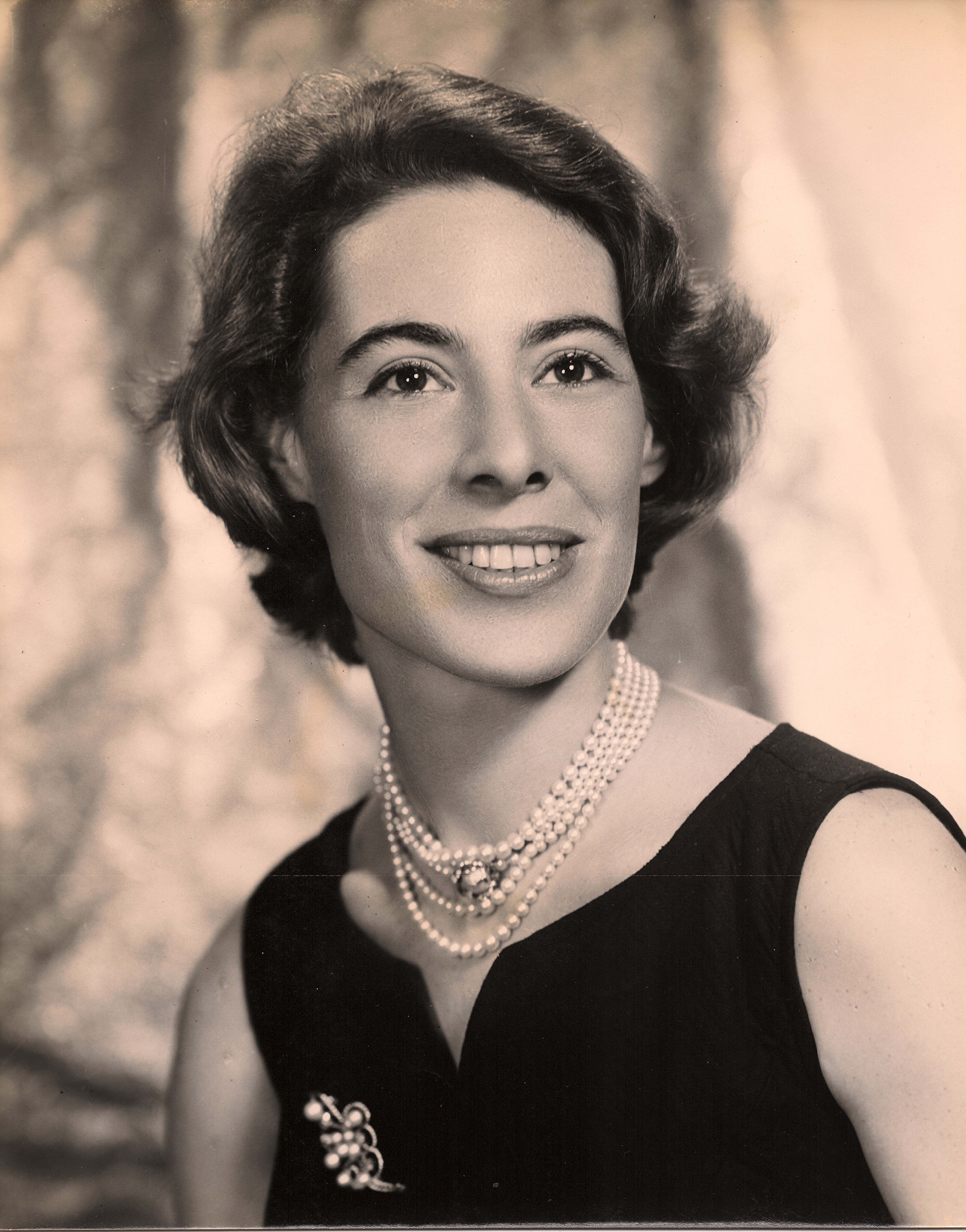 Hank and Mary playing bridge with my parents in Long Pond as a very young Alec and I painted an exterior spiral staircase. New Year's Eve movie parties at the Guettels when we watched back-to-back movies and stopped only long enough to enjoy a "6 foot long hero sandwich." Sitting next to her in theaters or rehearsals when she got 'goosebumps' because something was so good. Delicately dealing with some members of the Hammerstein family who didn't share her optimistic outlook on things.
The list goes on and on. Each day I wake up with a new Mary story. I think that will continue for a very long time.