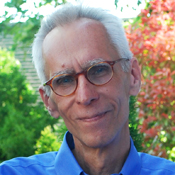 Ives, David
David Ives was nominated for a Tony Award for Best Play for Venus In Fur, which has been produced all over the country and the world, and was turned into a film by Roman Polanski. He is also well known for his evenings of one-act comedies All In The Timing and Time Flies. Other plays include New Jerusalem: The Interrogation of Baruch de Spinoza; The Liar (adapted from Corneille); The School For Lies (adapted from Molière); The Metromaniacs (adapted from Alexis Piron); Is He Dead? (adapted from Mark Twain); Ancient History, and Polish Joke. A Chicago native, he lives in New York City.
Read More
Shows Associated this writer
Songs Associated this writer
News about this writer
This Winter, Broadway Was Dreaming of a "WHITE CHRISTMAS"
Global warming may have brought mild temperatures and rain to New York City on Christmas Day, but for nearly seven glorious weeks, the forecast was for snow every night (and twice on matinee days) inside the Marquis Theater...
Read More