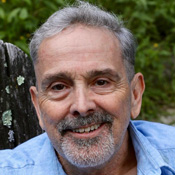 Lucas, Craig
Craig Lucas' plays include Reckless, Blue Window, Prelude to a Kiss, The Dying Gaul, Small Tragedy, Prayer For My Enemy, The Singing Forest & I Was Most Alive With You. His screenplays include Longtime Companion, The Secret Lives of Dentists, Prelude to a Kiss & The Dying Gaul. He wrote libretti for The Light in the Piazza, An American in Paris & Two Boys (opera). Lucas directed the world premiere of The Light in the Piazza, Harry Kondoleon's plays Saved Or Destroyed & Play Yourself as well as the films The Dying Gaul & Birds of America. His awards include NY Film Critics Best Screenplay, Sundance Audience Award, Excellence in Literature Award from the American Academy of Arts& Letters & 3 Obies. He has 3 Tony nominations.
Shows Associated this writer
Songs Associated this writer
Trivia about this writer
In 2006 THE LIGHT IN THE PIAZZA closed after running at New York's Lincoln Center Theater for 504 performances.
The birthday of Craig Lucas; book writer for THE LIGHT IN THE PIAZZA and author of many plays and screenplays, including THE SECRET LIVES OF DENTISTS and PRELUDE TO A KISS. He also appeared in the Broadway cast of the Richard Rodgers musical REX.
In 2005 THE LIGHT IN THE PIAZZA by Adam Guettel and Craig Lucas opened at the Vivian Beaumont Theatre in Lincoln Center, and ran for 504 performances.