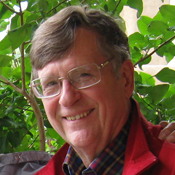 Tierney, Thomas
Thomas composed the music for NARNIA, based on C.S. Lewis' The Lion, the Witch & the Wardrobe, which has played in The City of London Festival, Off-Broadway in New York and in more than 900 productions throughout the US, Canada, Great Britain and Australia. His Narnia Suite for symphony orchestra and 4 singers premiered at New York's Avery Fisher Hall at Lincoln Center.  He wrote music and lyrics for Jungle Queen Debutante, produced for New York's NYMF Festival and by Seattle's Village Theatre. He contributed several songs (music and lyrics) for Off-Broadway's Pets! and the music for The Dream Team (Goodspeed Opera) and Tommy Tune's one-man musical Ichabod (Boston and New York).
ELEANOR - An American Love Story has played in many US theatres, including Ford's Theatre in Washington (two Helen Hayes awards), Chicago's Marriott Theatre in Lincolnshire, Seattle's Village Theatre (Issaquah, WA), the historic Barter Theatre and the Pittsburgh Public Theatre. The original cast CD is available at www.CDBaby.com (Ford's Theatre Cast) and at www.EleanorTheMusical.com.
His musical The Year of Living Dangerously, based on the novel that became the film starring Mel Gibson, Sigourney Weaver and Linda Hunt (Oscar winner), was presented in concert at Feinstein's/ 54 Below in NYC in 2017. Other current projects are Diamond and the North Wind, based on the classic novel At the Back of the North Wind by George MacDonald (www.NorthWindMusical.com) and A Girl's Guide to Moving On (with co-author Joseph Robinette), based on the novel by NY Times best-selling author Debbie Macomber.
Musicals for young audiences include The Tuesday Afternoon Regulars, The Fabulous Fable Factory and its sequel The Fantastic Return of the FFF (all with co-writer Joseph Robinette). Theatreworks/USA has commissioned and toured six of his musicals nationally, including The Lion, the Witch and the Wardrobe (which recently completed its 25th season in 2016).  Six of his musicals are published by Dramatic Publishing and for television, he wrote scores for NBC's Emmy Award-winning series Unicorn Tales, and the theme music for We Remember Eleanor, narrated by Margaret Truman Daniels. Thomas has also written music and lyrics for corporate conventions and events, including those for Coca-Cola, IBM, State Farm Insurance and Johnson & Johnson. His theme song for AT&T's pavilion at Walt Disney World's EPCOT Center played 144 times a day for 10 years. He has performed his own music at Lincoln Center in New York and at the White House in Washington. He has won numerous ASCAP awards, is listed in Who's Who in Entertainment and is a member of The Dramatist's Guild and the NY Television Academy, for which he has served on the Board of Governors.
Shows Associated this writer
Songs Associated this writer