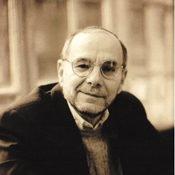 Cohen, Michael
Michael Cohen, born in New York City, has a diverse and expansive career as a composer. His many compositions include works for chamber ensemble, musical theatre, opera and television. He is a graduate of the High School of Music and Art, and a cum laude graduate of Brandeis University, having studied composition with Harold Shapiro and Irving Fine.
A finalist in the New York City Opera competition, Mr. Cohen's "Rappacinni's Daughter" was developed at the O'Neill Center and performed by the Minnesota Opera. He also wrote the music for YOURS, ANNE, based on The Diary of Anne Frank, which has been performed in many U.S. cities, as well as in England , Holland ,Brazil and Japan.
Mr. Cohen also composed two commissioned works: "I Remember", which was based on the score for YOURS, ANNE  and premiered at the U.S. Memorial Holocaust Museum in Washington, D,C., and "To Be A Child", which premiered at the Copland Heritage Society
Other projects include scoring and arranging A Passover Seder, presented by Elie Weisel and seen nationally on PBS and commissions from the Concert Artists Guild, Serenata, Music Amici, the Manhattan Brass Quintet, and the trio Windsong.
A song cycle with text by Edna St. Vincent Millay premiered at the Bowdoin Summer Music Festival in Maine with soprano Amy Burton
Other vocal works include "Schehechyanu"   a joint commission by Central Synagogue in N.Y.C. and Rodef Shalom in Pittsburgh, The Gathering Place, and "From the Wall"  based on an anonymous Holocaust text .
He was music director and wrote material for the fabled reviews at Upstairs at the Downstairs and New Faces, as well as special songs for Madeline Kahn and Andrea Marcovicci. In 1997, Ms. Marcovicci with the American Symphony Orchestra, performed I AM ANNE FRANK, a new concert version of material from YOURS, ANNE at Lincoln Center.
Along with ASCAP honors and awards, Mr. Cohen has written the music for many CLIO award-winning commercials.
He served as a board member of the Concert Artists Guild, The Center for Contemporary opera and was   Senior Vice President, Director of Music at Grey Advertising in New York City.
Shows Associated this writer
Songs Associated this writer