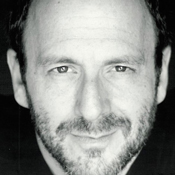 Price, Lonny
On Broadway, Lonny directed Glenn Close in Sunset Boulevard, Audra McDonald in Lady Day at Emerson's Bar & Grill and 110 in the Shade, Danny Glover in 'Master Harold'... and the Boys, Joan Rivers in Sally Marr and Her Escorts (which he co-wrote with Ms. Rivers and Erin Sanders), Jenn Colella in Urban Cowboy, and himself in A Class Act, for which he also co-wrote the book with Linda Kline and was nominated for a Tony Award. His West End credits include Lady Day at Emerson's Bar and Grill, as well as Carousel, Sunset Boulevard, and Sweeney Todd starring Emma Thompson and Bryn Terfel, all for the English National Opera. He directed the stage and film version of the New York Philharmonic's Sweeney Todd (starring Thompson and Terfel), as well as Company starring Neil Patrick Harris, Stephen Colbert, Jon Cryer, and Patti LuPone, which played in over seven hundred movie theaters across the country. His also directed the stage and filmed versions of his tribute to Stephen Sondheim, Sondheim: The Birthday Concert! for which he received an Emmy Award. His other Philharmonic collaborations include the "Live From Lincoln Center" broadcast of Camelot starring Gabriel Byrne, Candide starring Kristin Chenoweth, and Sweeney Todd, starring Ms. LuPone and George Hearn for which he won an Emmy. His production of Sondheim's Passion, starring Ms. LuPone, Audra McDonald, and Michael Cerveris also won the Emmy. For his first feature film, 'Master Harold' ... and the Boys, (starring Freddie Highmore and Ving Rhames), he received a Best Director Award from the New York International Independent Film and Video Festival. His documentary, Best Worst Thing That Ever Could Have Happened premiered at the New York Film Festival, and was named one of New York Times' Top 10 Films of 2016.
Shows Associated this writer
Songs Associated this writer
Trivia about this writer
In 2001 A CLASS ACT closed on Broadway after a run of 105 performances and five Tony nominations, including Best Musical, Book, and Original Score.
In 2001, A CLASS ACT, the musical memorializing the life and work of songwriter Edward Kleban, had its Broadway premiere at the Ambassador Theatre where it ran for 105 performances.
The birthday of Lonny Price, book writer and director of the musical A CLASS ACT. Price has also directed stage concerts of PAL JOEY for Encores, ANNIE GET YOUR GUN at Lincoln Center Theatre, and SWEENEY TODD starring George Hearn and Patti LuPone with the New York Philharmonic.