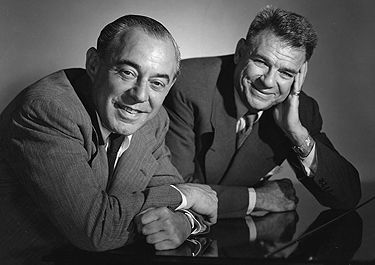 About The Rodgers and Hammerstein Organization
Founded by the legendary team of Richard Rodgers and Oscar Hammerstein II and headquartered in New York City, The Rodgers & Hammerstein Organization owns the rights to the world's most popular stage and film musicals, including OKLAHOMA!, CAROUSEL, SOUTH PACIFIC, THE KING AND I and THE SOUND OF MUSIC.
As an agency, R&H encompasses a music publishing company; a concert rental library; and a theatrical licensing branch that collectively represent more than 5,000 songs, 900 concert pieces, 200 writers, and 100 musicals, including works by Irving Berlin, Stephen Schwartz, Lin-Manuel Miranda, Adam Guettel, Rodgers & Hart, Kern & Hammerstein, and many more.
About Concord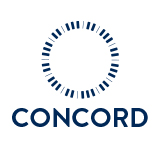 With offices in Los Angeles, New York, Nashville, London, Berlin, and Cleveland, Concord has a diverse and vibrant roster of active recording artists, composers, and songwriters, and a vast and historic catalog of works by some of the most treasured names in music history.
RECORDED MUSIC
Concord's master recording portfolio contains more than 12,000 active albums and includes no less than 271 GRAMMY® winners (representing approximately 6.25% of all the GRAMMYs® ever awarded) and 400 gold, platinum, multi-platinum and diamond RIAA certifications across 213 titles. The company's active labels – Concord Records, Fantasy Records, Fearless Records, Loma Vista Recordings and Rounder Records– collectively release more than 100 new recordings per year across many musical genres. Concord is also home to the #1 kids' music brand, KIDZ BOP. The company's historical labels, which are managed by its Craft Recordings team, include such storied imprints as Fania, Independiente, Milestone, Musart, Nitro, Pablo, Prestige, Riverside, Savoy, Specialty, Stax, Telarc, Varèse Sarabande, Vee-Jay and Wind-up.
MUSIC PUBLISHING
Concord's publishing business was transformed in 2017 when it acquired Imagem Music Group and integrated it with Concord's existing publishing operation, The Bicycle Music Company.
This combination resulted in a catalog of over 390,000 copyrighted works, spanning all musical genres and containing many of the world's most celebrated compositions. Concord also supports a diverse group of current composers and songwriters who are continually creating important and commercially successful new musical works. With the Imagem acquisition, Concord also added Boosey & Hawkes, the world's leading specialist classical music publisher, and the legendary Rodgers & Hammerstein Organization. In 2018, Concord added the renowned musical theatre library, Tams-Witmark to its publishing business. Boosey & Hawkes, Rodgers & Hammerstein, and Tams-Witmark will remain as individual business units under the Concord umbrella.
Website: www.concord.com