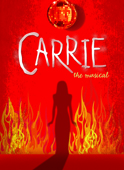 CARRIE the musical
Carrie White is a misfit. At school, she's an outcast who's bullied by the popular crowd, and virtually invisible to everyone else. At home, she's at the mercy of her loving but cruelly over-protective mother. But Carrie's just discovered she's got a special power, and if pushed too far, she's not afraid to use it…

Based on Stephen King's bestselling novel, the musical of  Carrie  hasn't been seen since its legendary 1988 Broadway production.  Now, the show's original authors have joined with director Stafford Arima (Altar Boyz) and MCC Theater for a newly reworked and fully re-imagined vision of this gripping tale. Set today, in the small town of Chamberlain, Maine,  Carrie  features a book by Lawrence D. Cohen (screenwriter of the classic film), music by Academy Award winner Michael Gore (Fame,  Terms of Endearment), and lyrics by Academy Award winner Dean Pitchford (Fame,  Footloose).
Participate in the R&H Online Community.
Leave comments or talk with other fans in the forum!

To request the rights to make merchandise for this show email brian.sherman@rnh.com.
Fan Info:
Cast Recording Now Available On Ghostlight Records
HEAR THE SHOW!
The newly re-mastered Original Broadway Cast Recording of "CARRIE the musical" features the bonus track "Still Rockin'," sung by original cast member Hunter Foster. The handsome souvenir booklet includes a synopsis, color photos and complete lyrics, as well as two blank 'yearbook' pages for collecting autographs and recording memories of your own special production!
Wholesale rates available for bulk orders, please contact greg.brunswick@sh-k-boom.com for details. www.sh-k-boom.com
CARRIE the musical Songbook available from Hal Leondard
The CARRIE the musical song folio is now available from Hal Leonard Corporation. www.halleonard.com
(Please note: The purchase of this folio does not carry with it a license to present the stage musical.)
What Were They Thinking? Carrie, from Book to Movie to Musical
What Were They Thinking: Carrie, from Book to Movie to Musical is an intensely personal chronicle, tracking Lawrence Cohen's almost four-decade history with Stephen King's classic fable, from reading the manuscript in 1973 while a reader for producer David Susskind, to writing the screenplay for the classic 1976 Brian de Palma film, from deciding to turn it into a musical (1984) to the controversial Royal Shakespeare Company and legendary Broadway production that crashed and burned (1988), to collaborating on its rebirth and acclaimed resurrection Off-Broadway for MCC Theater in 2012.

OKLAHOMA! was shot in the rare format Todd-AO. On April 10th, for the first time ever, a fully restored version of the historic film will premiere at the TCM Film Festival. President Ted Chapin gives his take on this beautiful restoration. Read more →


"Welcome to the prom, Carrie. They're not going to laugh at you now! Powerfully acted and intensely well sung, this infamous rock musical about a telekinetic teen has the strange power to move you. The new and improved Carrie is gripping."
— Adam Feldman, Time Out New York
"The show has guts. 
Carrie
's score does what a musical score should do: it moves the show along, illuminates the characters and deepens the emotions...  
Carrie
has real weight and emotional conviction."
— Richard Zoglin, Time
"A downtown hit! This former joke of a musical now feels like a bonanza. The emotional core comes from the bond between Carrie and the religious fanatic of a mother who needs to keep her close."
— Linda Winer, Newsday
"A madly feverish musical!"
— Michael Sommers, NJ Newsroom
"Thankfully, 
Carrie
has returned for her encore - and they finally did "get it right." With the sure hand of director Stafford Arima, the original creative team has revised the entire production; keeping everything that was great about the original musical and completely reworking everything else."
— Bradley Steele Harding, FearNet
"A hit before it even opened!"
— Ben Brantley, The New York Times
Review: Atlantis turns 'Carrie' from flop to hit,
abs-cbnnews.com
Written By: Vladimir Bunoan , September 22, 2013
MANILA -- Atlantis Productions' stage musical version of Stephen King's "Carrie" opened to a prolonged standing ovation on Friday despite its notorious reputation as one of Broadway's biggest flops when it first opened in New York in 1988.
The ecstatic audience response in Manila was a vindication for book writer Lawrence D. Cohen, who was the special guest on opening night at the RCBC Plaza in Makati, where "Carrie" will run for three weekends until October 6.
During curtain call, an obviously emotional Cohen thanked "the gifted and fearless" director Bobby Garcia and the entire production team "who have done justice and credit to 'Carrie' anywhere in the world."
Cohen, who also wrote the screenplay for the 1976 movie directed by Brian de Palma, noted that "Carrie," based on King's debut novel, "has become more resonant now than when it was written 40 years ago and when the movie came out. It's found some astonishing way, I think, to touch us and move us and, most of all, hold the mirror up and remind us what it is to be human."
"We are so lucky to have Bobby and this incredible company to remind us that 'Carrie' speaks a really important truth that we all need to stand in other people's shoes, that we need to have empathy for each other and, most of all, whoever we are and wherever we live, we are all connected," Cohen said in his speech.
The stage musical "Carrie" didn't get this kind of acceptance from either audiences or critics when it premiered in 1988 and ran for only five performances. A 2012 revival of the show, a massive reworking of the original with some entirely new songs, got a better response but its reputation has been so soaked in hatred -- Time magazine at that time even made a poll of theater critics to see if "Carrie" was indeed the worst musical of all time (it wasn't) -- such that The Hollywood Reporter advised its creators "to just embrace their battered creature for the freak that she is."
As such, it was surprising when Atlantis Productions announced that it was including "Carrie" in this year's lineup. But Garcia apparently was among those who saw something admirable about the much-maligned musical.
In a Facebook post before Friday's opening night, Garcia wrote: "25 years ago, I fell in love with this musical. And here we are opening the first international production with an amazing group of people on stage and off. Feeling like that 18-year-old who saw the show in 1988. Blessed, grateful and inspired."
"Inspired" is an apt description for Garcia's reworking of the musical. With Otto Hernandez's creepy set design of a decaying barn house, with high windows that suggests an old church and prison bars at the same time, moodily lit by Martin Esteva, "Carrie" opens silently as the cast enters the stage one by one.
Old discarded black-and-white TVs then run a home-made video of the prom a la "The Blair Witch Project" capturing the mayhem that ensued before cutting to a video of a police interrogation of a student, Sue Snell (Yannah Laurel), as she recounts the tragedy.
This interrogation frames the entire musical, which is composed of flashbacks leading to the movie's famous prom scene with Carrie drenched in pig's blood, the culmination of a series of cruel jokes played on her by her classmates at high school, which unleashes horror on her tormentors.
The real horror on display here isn't so much a teen freak with special telekinetic powers but the bullying that occurs to kids who don't fit into the popular teen mindset. Indeed, with news rife with tragic tales of bullied kids who are led to suicide, "Carrie" resonates to a modern audience who were too young -- or perhaps they were not even born yet -- when the movie spooked audiences in 1976.
Carrie (played by young actress Mikkie Bradshaw) isn't scary per se (although Bradshaw gives her a mean stare) but more of an un-cool outsider with her extreme religiosity, frumpy clothes and sullen posture. She has been raised by a righteous, religious fundamentalist mother (Menchu Lauchengco-Yulo), who in shielding Carrie from sin also deprived her of a sense of normalcy.
These characterizations helped lift "Carrie" from being just a tale of paranormal revenge as it highlights more the psychodrama that has forced this tormented teen to use her psychic abilities with disastrous results. The result is a moving, engrossing dark musical that is intimately emotional yet grandly theatrical at the same time.
The prom climax was thrillingly staged with collapsing set pieces, effective visual projections and red lighting, but it was the scene after that with a blood-drenched Carrie seeking refuge with her mother that was more chilling.
Apart from the affectionate directorial handling, the performances of Bradshaw and Lauchengco-Yulo proved to be a key winning element to this staging's success. Bradshaw, in her first lead role, shows precision in her singing, making her duets with the vastly experienced Lauchengco-Yulo very powerful. Bradshaw also makes Carrie less of a weirdo to make the audience root for her.
Lauchengco-Yulo has the more difficult task with her role as the strict, nearly mad mother. It's easy to make Margaret into a monster mom, a tyrannical Christian, but the veteran actress managed to make the audience understand her character. Margaret, like Fosca in Stephen Sondheim's "Passion," which Lauchengco-Yulo also played, isn't at all likable but if handled well, can evoke some sort of pity despite her flaws.
This is what Lauchengco-Yulo achieved in "Carrie." Moreover, she is also given the play's most dramatic songs -- the terrifying "And Eve Was Weak" and the sad "When There's No One" -- which Lauchengco-Yulo turns into show-stopping numbers.
The songs, made by the tandem of Michael Gore and Dean Pitchford ("Fame," "Footloose"), are actually uneven with some overly dramatic and bombastic ensemble numbers but there are some melodic ballads here which are radio-friendly enough, like the duet "You Shine" sung with pop polish by Laurel and Markki Stroem, who also gave "Dreamer in Disguise" a laidback singer-songwriter feel.
But "Carrie" is definitely a group effort and despite some minor scenes with pops of unnecessary humor, the ensemble was, on the whole, realistic, sticking with the play's dark theme without overplaying it.
Atlantis' success with "Carrie" proves that even a musical that's been butchered on Broadway can have some sort of redemption.
"Carrie" runs at the Carlos P. Romulo Auditorium, RCBC Plaza, Makati until October 6.

Song #
Song Name
Character Name
Play
Other Versions

I think I'm having a heart attack. It's the afternoon of January 31, 2012, and I'm downtown at off-Broadway's Lucille Lortel Theater on Christopher Street in the West Village. Surrounded by banks of sound and lighting equipment, I'm standing with my collaborators, composer Michael Gore and lyricist Dean Pitchford, in the darkened, shadowy house, looking up at the bare stage. It's just hours before our newly reimagined musical based on Stephen King's Carrie -- a legendary show that notoriously crashed-and-burned on Broadway in 1988 -- will play its first public preview here. It's an event that more than a few naysayers adamantly swore would never ever happen, especially in the hyper fishbowl glare of New York. So this isn't just any first preview -- this is Carrie's resurrection night and, if there is huge pride and joy in having this second chance to see a new incarnation of our show up on its feet, I suddenly realize that I'm short of breath and have broken into a sweat. My heart is thumping so loudly it's about to burst out of my chest (presuming my head doesn't explode first), and I honest to God can't remember my name. Breathe, I tell myself -- breathe.
As the cast take their places for one last run-through, I turn to find Michael, Dean, and our director, Stafford Arima, with similarly dazed, out-of-body and deer-in-the-headlights looks on their faces. The kids begin to sing "In," the newly revamped opening number with emphatically contemporary orchestrations by Doug Besterman, infectious vocal harmonies by AnnMarie Milazzo, gorgeous arrangements and music direction by Mary-Mitchell Campbell, and arresting choreography by Matt Williams. Bernie Telsey, co-founder of MCC, the theater company that's producing the show, bounds down the aisle and bursts into a huge grin. "Whoa," he whispers excitedly to his partners and us, "I just got the chills."
It's no secret that our first time at bat with Carrie didn't work out the way we'd hoped. The Royal Shakespeare Company production and its turbulent gestation -- first at Stratford-Upon-Avon in England and then on Broadway -- was an insanely bruising, roller-coaster-like experience. Aside from stunning, larger-than-life performances by Linzi Hately in the title role and Betty Buckley as her mother, the show bore precious little resemblance to what we'd envisioned with its wildly tone-deaf excesses and inadvertent camp. When it closed after 16 previews and 5 performances, it became the stuff of theatrical legend and notoriety and prompted many to wonder: "What were they thinking?"
Decades before Spider-Man: Turn Off the Dark became a bigger story offstage than on, there was Carrie -- the first time a Broadway musical went from being a piece of theater to hard news with the backstage tale of its failure splashed across the front pages of every paper in the country. Time Magazine crowned it "the biggest all-time flop ever," and that, for a long time, is how most of the world thought of it. In truth, if the production onstage had been what was in our hearts and minds as authors, we would probably have just walked away and called it a day -- end of story.
In the years that followed, we were barraged with requests to perform the show around the world, but we had zero desire to see the version that closed on Broadway ever again. We turned down offers from colleges and high schools; from organizations that wanted to do it as benefit concerts; from companies hoping to stage it as Rocky Horror Show camp, or gender-bender drag. We became the subject of a book (Not Since Carrie) and, over time, a series of grainy, black-and-white bootleg videos shot from the theater's balcony during its original run received so many hits on YouTube that we found ourselves accorded cult status. As a show, though, Carrie remained unseen and without a cast album for almost 25 years.
As I stand here now watching our company onstage, a roar of memories come rushing back, and intense feelings, at once familiar and new, flood in. Flashcards of recollections fill my mind -- the night Michael and I went to see Alban Berg's Lulu at the Metropolitan Opera, after which Michael had the "ah-ha!" idea to turn Carrie (which I'd adapted to film in 1976) into a musical that would incorporate both pop and opera-like elements; phoning Steve King up in Maine to ask if he'd let us have the stage rights ("I'd be thrilled out of my undershorts" he replied); inviting Dean, who expressed immediate and unequivocal enthusiasm, to join us as lyricist; and, after we'd completed a draft of Act I, an informal workshop we put on at director/choreographer Michael Bennett's 890 Studios headed by Annie Golden as Carrie and Maureen McGovern as Margaret. That reading, in turn, led to a flurry of interest in a production and a series of unforgettable meetings with possible directors including Bob Fosse, Mike Nichols, Jerome Robbins, James Lapine, Des McAnuff and Ken Russell.  In the winds of memory, I remember Terry Hands, the RSC's Artistic Director, first proposing that his company do the show as their follow-up to Les Miserables -- only to see it become a political hot potato in the British press. They were outraged at the idea of a show based on -- gasp! -- an American "potboiler" by Stephen King. My mind zeroes back to our horrified realization -- too late -- that when we used the musical Grease as a reference point to Terry, he thought we meant Greece and, much to our dismay, costumed the high school girls' gym class in toga-like whites and the boys in gladiator-like studded leather. I remember a heart-stopping moment in Stratford during which the legendary Barbara Cook -- star of Broadway's Golden Age who was making her eagerly anticipated return to the stage as Carrie's mother -- was nearly decapitated when the set bringing her on malfunctioned.
After Barbara withdrew and was replaced by Betty Buckley for the move to New York, I vividly recall a second night preview in which the coup de theatre finale -- the entire gym roof descending and turning into an epic white staircase -- stuck and hovered halfway down for minutes. Most of all, though, whatever our own misgivings, I can still hear audiences greeting the production with wild cheering and standing-Os like a rock concert -- as well as booing, as if they were at the premiere of a new opera at La Scala, or a legendary boxing match in Madison Square Garden. Even crazier, some performances experienced both responses at the same time -- leaving us standing in jaw-dropping, open-mouthed shock.
Finally, as if it were yesterday, my mind locks on the 1988 opening night that led to a number of theater myths that have prevailed to this day. The first was that the show received unanimously negative reviews when, in truth, Frank Rich's pan in the Times was matched by Clive Barnes' rave in the Post, and Variety's trouncing notice was countered by the Hollywood Reporter's love letter. The second myth -- an inaccuracy that was repeated endlessly until it became fact -- was that the show closed because of bad reviews. In truth, our German producer -- after rallying the team at the Saturday matinee with his plans to make a go of it -- got cold feet and proceeded to shut his offices and bank accounts and flee the country in the middle of the night without telling any of us. Trust me, you couldn't make this stuff up…
In the intervening years, my collaborators and I never gave up on the piece or the initial impulses that had inspired us to musicalize King's remarkably prescient little fable in the first place. Something primal about it -- about life as an outsider in high school -- continued to speak to us in some deep part of our souls…the persistent sense that we are all Carrie. In addition, the passage of time, along with the increasing epidemic of bullying in the world, only made its narrative more resonant, as did the vocal presence of religious fundamentalists in our culture. The truth was that when asked repeatedly if we ever thought we'd see a production of the show again, our answer was when -- not if.
Before that occurred, though, we felt that we needed to do a top-to-bottom MRI of every element of the script and score to see if we could swing the pendulum back from the first production's tonal lapses in favor of a new and hopefully more cohesive musical tragedy -- a better Carrie. Presuming the circumstances were ever right, we still harbored the desire to send this little misfit child of ours into the world -- not as a statistic or a legend, but as a living piece of theater to be seen and discussed and argued over and felt -- not hidden away in a drawer.
A few years ago, the three of us decided that we at last were ready to go back to work to create a version of the show that we liked -- one that might be able to take its place in the musical theater repertoire and be licensed as a viable stage property. Armed with our respective wish lists, we met to discuss creating something closer to our original intentions, but with absolutely no notion of New York on our agenda. At the same time, we were contacted by director Stafford Arima (Altar Boyz), who'd seen the original production as a teenager while visiting New York from Toronto, and now wanted to know if we'd be willing to meet to hear his dream of making a new Carrie a reality.
After a 29-hour workshop in November 2009 with a cast headed by the fierce and fearless Molly Ranson and Marin Mazzie as Carrie and Margaret, Bernie Telsey asked us if we'd consider a more scaled-down and intimate chamber version as part of MCC's season. We thanked him profusely, but immediately rejected the prospect of appearing again in New York with no safety net and our butts flapping in the wind. To their credit, Bernie and his gang persisted, and their ardent passion finally succeeded in wearing down our considerable reservations. Still not quite believing we were doing this, we took a collective deep breath and, with Stafford at the calm and nurturing helm, tried to put our fears aside in favor of the work itself. Rolling up our sleeves, we determined to do our best and embrace whatever possibilities the experience might bring as if Carrie was a brand-new show, conjuring all the inspiration, craft and stamina that we could summon. A talented new family of actors (14 vs. the original 27), musicians (7 vs. 24), designers, choreographer, and a ferociously talented music department jumped on board with us -- all eager to add their inspired ideas and new layers to the material. Each invested not only their risk-taking courage to rebirth this new Carrie set in the present, but also their uncommon kindness and grace as well.
Two labs and a month of rehearsals later, here we are with our considerably revised Carrie, ready to play its first preview tonight to a packed house. Soon enough, theater social media bloggers -- extreme fans and haters alike -- will weigh in with their uncensored, no-holds-barred opinions. Professional reviewers will follow suit March 1, and Carrie being Carrie, controversy will rage once again.
Before any of that happens, though, my collaborators and I pause to exchange a look at each other across the darkness. Taking a moment, we silently acknowledge just how rare an event this actually is -- an opportunity most writers are lucky to ever have once, much less twice. This is it -- a second chance to see our show come alive onstage in a version that more closely mirrors our dreams. As we stand together, the divide of 24 years falls away, and past and present merge in a dizzying shuffle that makes us feel like characters in our own ghost story. Without being overly dramatic about it -- okay, well, maybe just a little -- I think I'm crying and, sure enough, tears are rolling down my face.
It's been a long journey back.

Lawrence D. Cohen, Carrie's librettist, adapted Stephen King's debut novel for the 1976 Brian de Palma film. His upcoming book, WHAT WERE THEY THINKING? THE CARRIE CHRONICLES, will be published in 2013.
---

Off-Broadway Alliance
2012 — Best Musical Revival

Vocal Range of Characters:

// Photos



Written By: Lawrence D. Cohen; Michael Gore & Dean Pitchford

"On Broadway these days, being facetious is easy (Rock of Ages, Book of Mormon). Being serious is the real daredevil challenge. The few musicals that succeed at it (Miss Saigon, Spring Awakening) usually protect themselves from ridicule by setting their stories in distant times and places. Carrie tries to turn ordinary, all-too-familiar high school angst into the stuff of tragedy. The show has guts."Richard Zoglin, TIME MAGAZINE

TONE: From the moment we began writing Carrie, our intent as authors was to tell a dramatic fable about a girl whose very name has become synonymous with high school bullying. As a poster-child for cruel victimization that's unfortunately grown to epidemic proportions, Carrie and the stage musical that bears her name deserve to be treated with respect and dignity -- her story staged and acted with emotional conviction. We were never interested in seeing our show done in a campy or kitschy style; we've been offered that opportunity, and have never chosen to go down that road. Treating the material seriously, however, doesn't mean that it should be performed without humor, excitement, or fun; on the contrary, it absolutely needs these elements. Between us, we always considered Sweeney Todd -- Stephen Sondheim's gripping, often wickedly funny musical tragedy –- one of our inspiring models.

STAGING: Stephen King's 1974 debut novel and Brian de Palma's 1976 film both used the vocabulary of their distinct media -– the page and the screen -- to tell this tale. Our Carrie is a piece for the stage, and we strongly encourage you to imagine it –- as we have -- in theatrical terms. Unpack every bit of stagecraft at your disposal to bring it to life.

With that in mind, let us share a few thoughts:

THE SET, as described in the libretto, is deliberately non-naturalistic; whatever their differences, our show's first two productions shared this perspective. The original 1988 Broadway version was set within the confines of a classic black box –- a theatrical term referring to a simple and unadorned performance space, which our designer gave a spin by painting white. The stripped-down 2012 off-Broadway production, written to frame and tell the story in Sue Snell's mind, featured an eerie, ever-present backdrop of a burnt-out gymnasium with doors -- a versatile landscape on which a shifting mosaic of time, place and memory could be enacted.
Neither production was bound by naturalism; there were no sets lumbering on and off with literal furniture.  We would encourage a similarly creative and abstract approach.
One additional note: from the show's earliest days, we considered the possibility of staging the piece in a site-specific space instead of a theater –- a high school gymnasium with bleachers, for example, or perhaps an empty warehouse or old factory -- and we offer up that kind of out-of-the-box thinking for your consideration as well.

SUE'S INTERROGATORS: Our approach to dramatizing Carrie, inspired by an idea in the King novel, was to tell the story from the perspective of Sue Snell, the lone survivor of the tragedy that claimed the lives of her classmates and teachers. So we've always imagined that the voices she hears are in her head.  In this libretto, the source of the voices questioning her is deliberately unspecified. Whether they're pre-recorded and handled as sound cues -- or coming from the shadows onstage or off –- or even from somewhere else -- that's up to you. Combining these disembodied voices with the harsh cone of light which glares down on her (as noted in the script) will convey the unrelenting loop of haunting memories that Sue is forced to re-live.

CARRIE'S POWERS: King's story is about a girl with the gift of telekinesis (TK) –- the ability to move objects with her mind. Carrie's power is first glimpsed following the traumatic onset of her period and her cruel hazing by the other girls -–- events that are capped by a light bulb exploding overhead in the girls' locker room. The power surfaces a second time when Carrie, upon being taunted by Billy Nolan, unwittingly causes him to go sprawling off his skateboard.
These beats build to the critical moment when Carrie, locked alone in her prayer closet, experiences a rush of emotion that causes a figurine of Jesus to levitate. It is only, however, after researching the subject of telekinesis in the library that Carrie starts to truly harness and hone her 'gift'.
All of these occurrences build to a climactic confrontation with Margaret at the end of Act I.  At the height of a raging thunderstorm, Carrie consciously uses her mind to slam the windows in the house and demonstrate her newfound powers in this life-and-death battle of wills with her mother.
With the help of our sound designer, we created a distinctive sound –- an eerie, hollow WHOOSH! –- which accompanied each occurrence of TK, so that Carrie's power had an aural as well as a visual component. We recommend you do a similar exploration for your production. When these audio/visual moments are delivered in striking, memorable ways, Carrie's horrific display of power in the Destruction will feel emotionally earned, rather than simply a gratuitous display of special effects.
THE BLOOD: Perhaps the show's most controversial element is the bucket of blood that Chris and Billy dump on Carrie as a vengeful prank at the Prom. It's essential that this organic story point be executed onstage in a way that the audience accepts it and finds it satisfying.
As for stage blood, there's no getting around it –- like any liquid, it's wet and comes with all sorts of potential challenges. It can stain a dress and clog a body mic. It can make the stage difficult to navigate. If, however, you can figure out a smart and effective way to work with liquid, by all means go for it.  But don't overlook other possible elegant, stylized solutions to convey the dropping of the blood. Lights? Fabric? Shadows? Projections?  You get the idea….
Always remember that this is theater, where imagination is your greatest asset. Then challenge yourself to find a workable, imaginative, and ultimately thrilling solution.
Finally, a word about CAST SIZE: On Broadway, Carrie featured a cast of 27 and an orchestra of 23.  The off-Broadway production was re-scaled for a cast of 14 and a band of 7, and that number –- which is reflected in this libretto and score and on the CD* -- seems to us the minimum number for the show to work. Don't feel obliged to use more than 14, but it's worth noting that enlarging the ensemble offers the opportunity to make the school and the classrooms and the Prom feel more populated. It also gives Billy and Tommy, and Chris and Sue the chance to each have more of a 'posse.'
As authors, the writing –- and rewriting -- of Carrie has been a remarkable journey, and we're thrilled about having this version to send out into the world. We hope you have a great time exploring this timely and timeless story, and we can't wait to see what you do with it!

*Cast Recording Available at www.sh-k-boom.com
---

KeyboardEase
: 
This unique resource is designed specifically to meet the needs of productions that want convenient, cost-effective access to these hard to find keyboard sounds. We have carefully assembled all sounds required for a given show. Everything is laid out in correct sequential order, so you can easily progress through each song in each keyboard book with professional, authentic, show-specific sounds. All you have to do is connect any standard keyboard (or multiple keyboards) to your laptop and you'll be ready to perform. And we'll help you every step of the way.
Demo KeyboardEase for Mac or PC.

Contact Realtime Music Solutions for more information: www.keyboardease.com, via email: info@rms.biz, or via phone: 212-620-0774
---
Artwork and Marketing Materials
:
 ARTWORK: This show now has new iconic artwork, bringing the professional look of Broadway straight to your theater. Show posters, print ads, Facebook graphics, and marketing materials  are all available in customizable formats.
---
Playbill VIP
: 
MAKE YOUR OWN PLAYBILL! Playbill VIP allows you to create your very own Playbill Program. We have provided Playbill with all of the credits, song listings, musical numbers and more so that most of the work is already done for you. Just add your productions details, photos of the cast and share it with all of your friends. Learn more: www.playbillvip.com
---

STANDARD
CARRIE- Rehearsal Set (22 Books)

20 – Libretto-Vocal Book

2 – Piano Vocal Score

1 – Digital Logo

CARRIE - Orchestration (7 Books)

1 – Keyboard 1/Conductor

1 – Keyboard II

1 – Guitar I

1 – Guitar II

1 – Cello

1 – Bass

1 – Drums
ADDITIONAL
Carrier - Perusal Piano Vocal
Carrie - Perusal Keyboard 1 - Conductor
CARRIE - Pre-Production Package

1 – Libretto-Vocal Book

1 – Piano Vocal Score

CARRIE - Libretto-Vocal 10-Pack

PRINCIPALS
2 Women
FEATURED
3 Women
2 Men
CHARACTERS
Margaret White
Carrie White
Sue Snell
Lynn Gardner
Chris Hargensen
Tommy Ross
Billy Nolan
Mr. Stephens
George
Norma
Freddy
Stokes
Helen
Frieda
Ensemble

CARRIE takes place in a small town of Chamberlain, Maine
Materials Notes
Featured Videos
Media Rights
Promotional
1. The Promotional Video shall be recorded and shown for the sole purposes of advertising your licensed production of the Play. For such a video, R&H allows theatres to film up to 10 minutes of total footage taken at either a performance or rehearsal (i.e.: 10 minutes of scripted moments.)
2. The Promotional Video may not include more than (i) 1 minute from any song or (ii) 3 minutes, in the aggregate, of footage of copyrighted material from the Play.
3. The Promotional Video may not include any sponsorship or underwriting without the prior consent of all R&H.
4. The Promotional Video must be submitted to R&H by sending the source video and video link to editor@rnh.com.
5. The Promotional Video must include the following: "Rights courtesy of Rodgers & Hammerstein, www.rnh.com"
6. Upon approval by R&H of the Promotional Video, you agree not to make any alterations in the approved copyrighted material used therein and you agree to obtain the prior written approval of R&H for any other use of the Promotional Video not specifically granted herein.
7. Upon termination of the Term, you shall cease to have any rights to use the Promotional Video including, without limitation, in connection with a future production of the Play, and shall immediately remove its content from any and all websites on the Internet.
8. You may not use a commercially available recording.
9. Any additional promotional rights must be approved by R&H by contactingTheatre@rnh.com.
*
Promotional video rights can only be granted once a performance license for CARRIE the musical has been secured. Please contact customer service if you have any questions. If you have not yet applied for CARRIE the musical, you can do so here. LOG IN to learn more.
---
Banner Ads - Flat Graphics
Format: .JPG
Price: $60.00
Display customized, eye-catching banner ads to promote your production.
Don't worry about reshaping banners to fit different websites: This package already includes 4 standard banner sizes - vertical, horizontal, and rectangular.
Don't worry about optimizing the color format, size and resolution. These files are already optimized for online viewing.
Don't worry about needing a designer to convert static banners into rotating, animated ads. We've taken care of this for you! Text and video instructions are provided to help you animate your ads with ease – using free programs and apps.
Don't worry about needing fancy design programs – these flat .JPG files are ready to use with any free paint or photo editing program. Demos show you how to customize graphics with your theater's text.
Included:
160x600 - Wide Skyscraper
300x250 - Medium Rectangle
468x60 - Full Banner
728x90 – Leaderboard