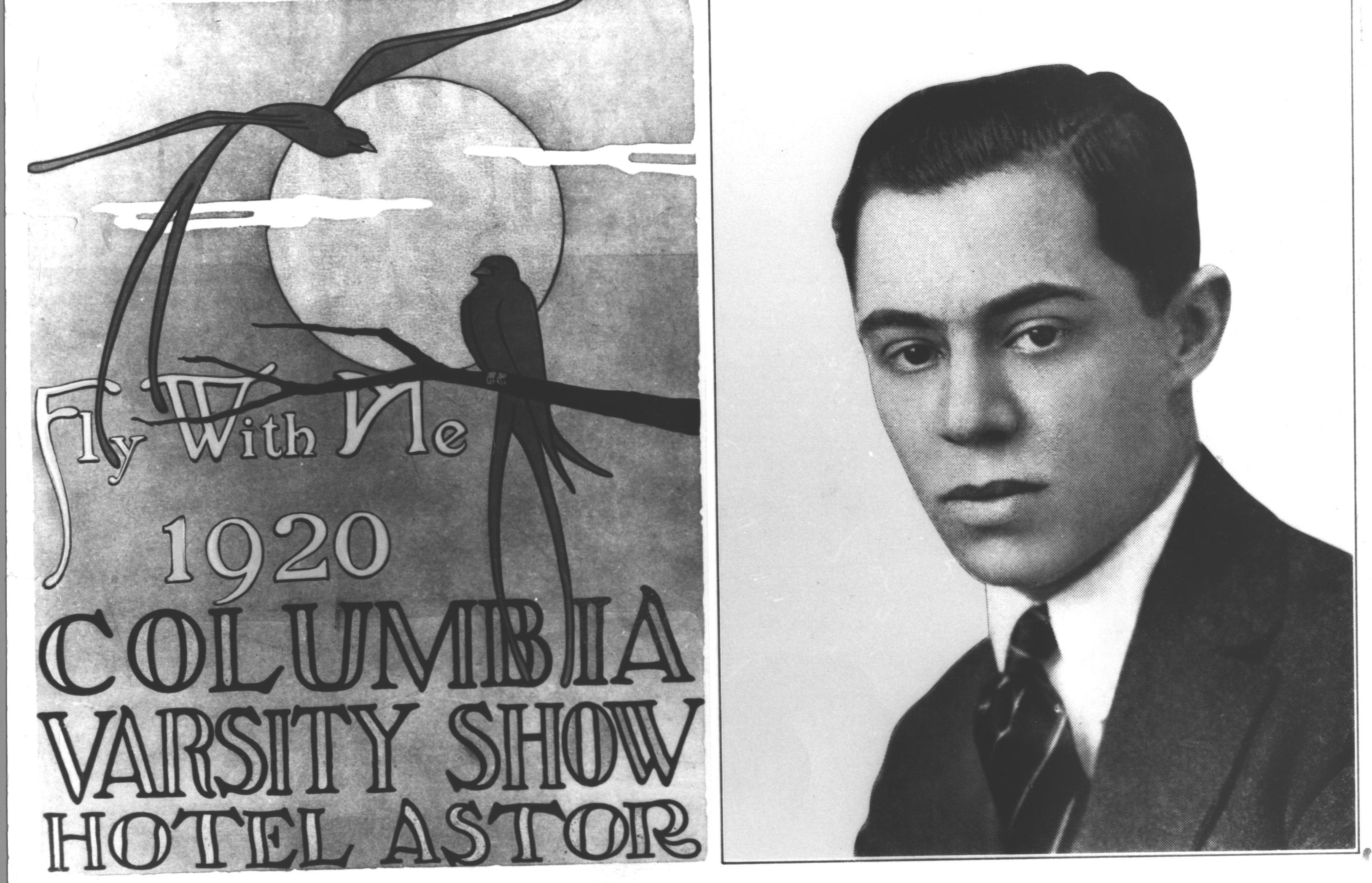 Richard Rodgers in College
Richard Rodgers as a student during his time at Columbia University. The picture to his left is of the poster art for the 1920 Columbia Varsity Show, "Fly With Me," which was performed at the Hotel Astor. Photo Courtesy of Rodgers & Hammerstein: An Imagem Company.
Sorry, there are no photos in this gallery.