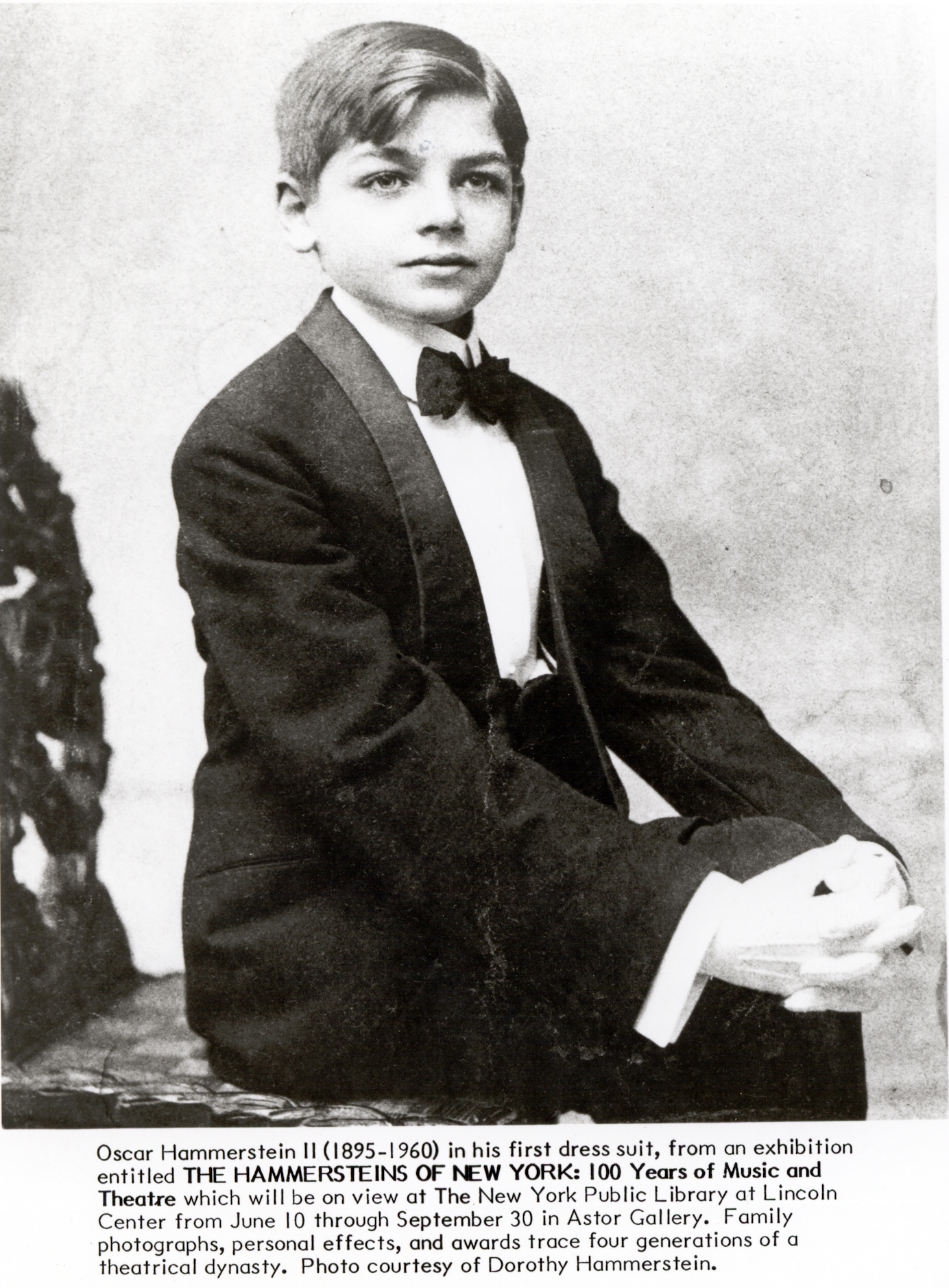 Oscar Hammerstein II in his first dress suit
Oscar Hammerstein II (1895-1960) in his first dress suit. This photo was featured in an exhibit entitled "The Hammersteins of New York: 100 Years of Music and Theatre" at the New York Public Library's Lincoln Center branch in the Astor Gallery. Photo courtesy of Riodgers & Hammerstein: An Imagem Company.
Sorry, there are no photos in this gallery.