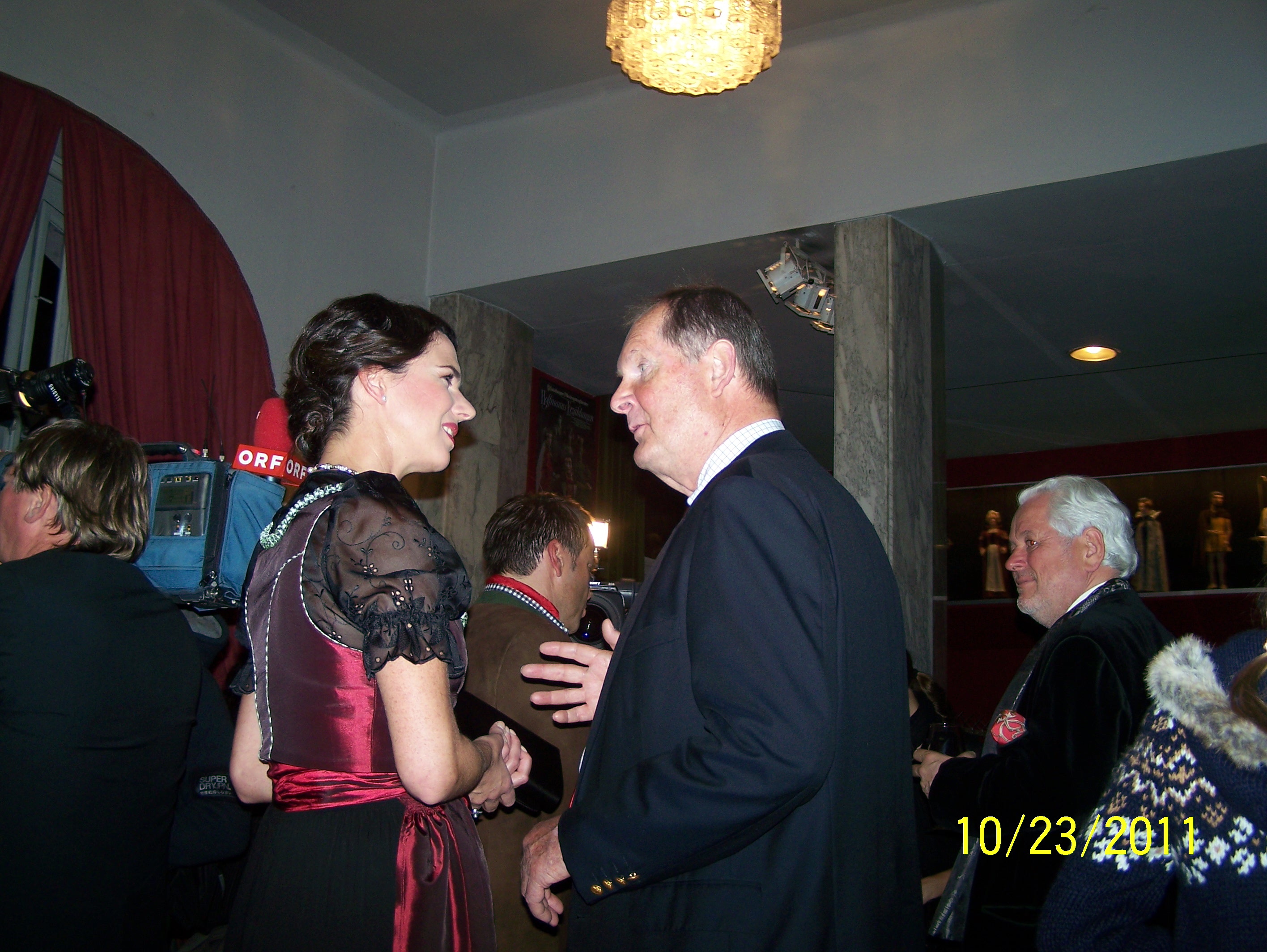 Son of Maria von Trapp meets the actors
Franziska Becker (Elsa Schrader) with Johannes von Trapp son of Maria and Captain Georg von Trapp.
In the fall of 2010 we ran a contest through our SOUND OF MUSIC Facebook page to give away a trip for two to Salzburg Austria, the location where the movie and stage musical takes place and where the movie was filmed 46 years ago. Our lucky winner Nichole Gordy just got back from her trip where she toured Salzburg and saw the first ever production of THE SOUND OF MUSIC in Salzburg at the Salzburg Landestheatre. These are Nichole's photos.
Read about Nichole's trip to Salzburg