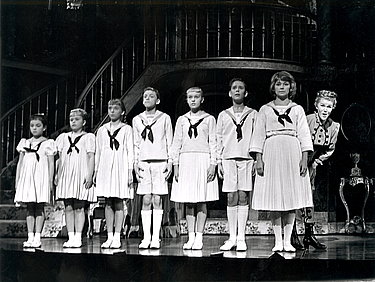 Martha Wright as Maria with the seven von Trapp children, including Lauri Peters as Liesl, in THE SOUND OF MUSIC at the Lunt-Fontanne Theatre, 1961.
1961 Lunt-Fontanne Theatre Martha Wright as Maria standing behind Lauri Peters as Liesl von Trapp children lined upon stage facing down center. Friedman-Abeles.
Sorry, there are no photos in this gallery.