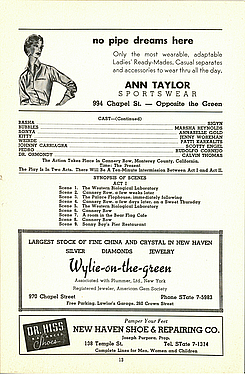 The continued (4) Cast List and the Act I Synopsis of Scenes from the Playgoer Program of the 1955 World Premiere of PIPE DREAM at the Shubert Theatre, New Haven.
World Premiere October 22-29 1955 Shubert Theatre New Haven The Playgoer Program Cast List continued Synopsis of Scenes Act I.
Sorry, there are no photos in this gallery.