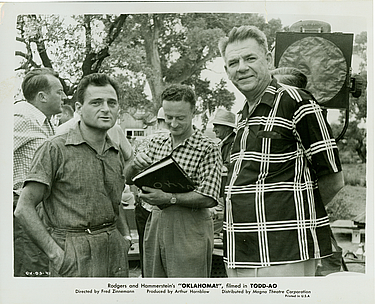 From Left: Michael Todd, Fred Zinnemann, Oscar Hammerstein on the set of film adaptation of OKLAHOMA!, 1955.
1955 film adaptation from left: Michael Todd Fred Zinnemann Oscar Hammerstein II and the team of Rodgers and Hammerstein on location. The Lynn Farnol Group Inc.
Sorry, there are no photos in this gallery.