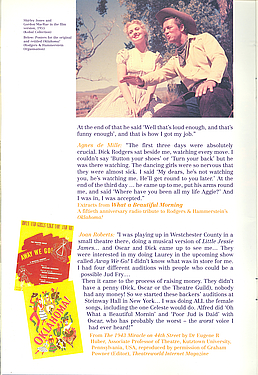 Article "How It Began" from the playbill for OKLAHOMA! at the Olivier Theatre, July 1998.
July 1998 Royal National Theatre Production Olivier Theatre Program Article: "How It Began." Photograph of Shirley Jones and Gordon MacRae in the film version Posters for Oklahoma!
Sorry, there are no photos in this gallery.