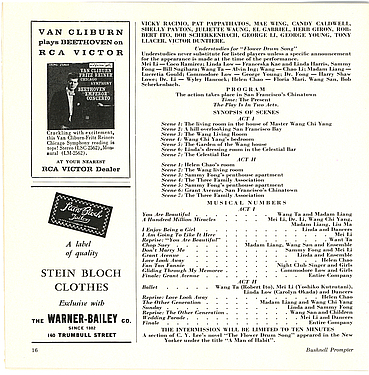 Scene breakdown and musical number breakdown from The Bushnell Prompter for FLOWER DRUM SONG at The Bushnell Memorial, September 15 1961.
September 15 1961 Bushnell Memorial Bushnell Prompter Vol. 7 No. 2 Program Synopsis of Scenes Act I and Act II Musical Numbers Act I and Act II.
Sorry, there are no photos in this gallery.