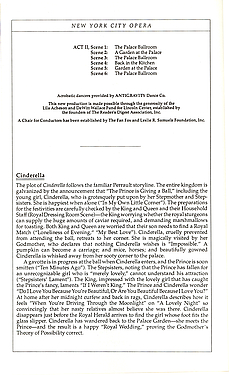 Scene breakdown for Act II and synopsis from The Stagebill for CINDERELLA at The New York City Opera, Lincoln Center, November 18 1993.
November 18 1993 New York City Opera Lincoln Center Stagebill Program Synopsis of scenes Act II Cinderella Plot Synopsis.
Sorry, there are no photos in this gallery.