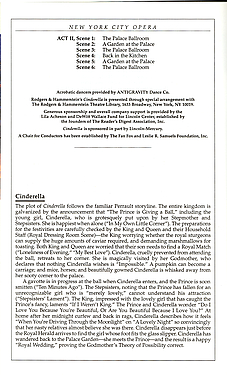 Scene breakdown of Act II and synopsis from The Stagebill for CINDERELLA at The New York City Opera, Licoln Center, November 9 1995.
November 9 1995 New York City Opera Lincoln Center Stagebill Program Synopsis of Scenes Act II. Cinderella Plot Synopsis.
Sorry, there are no photos in this gallery.