Management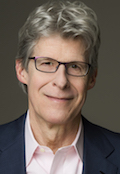 Ted Chapin
Ted Chapin (President and Chief Creative Officer) was chosen by the Rodgers and Hammerstein families to run their office. He expanded it into the Rodgers & Hammerstein Organization, which is responsible for management of the copyrights created by Richard Rodgers and/or Oscar Hammerstein II. On his watch, there have been new major productions of their musicals on Broadway (seven Tony Awards for Best Revival so far), in London, and around the world. He brought in the representation of other extraordinary musical artists including Irving Berlin. In addition to revivals, he has encouraged new Broadway productions, among them "Irving Berlin's White Christmas," "Rodgers + Hammerstein's Cinderella," "State Fair," "A Grand Night for Singing," and "Holiday Inn" and the major television productions "The Sound of Music Live!" on NBC and the multi-racial "Cinderella" with Whitney Houston on ABC.
Ted was the co-founder of the Encores! series at City Center, chairman of the American Theater Wing, and has been a host and interviewer on many television shows, including American Songbook at NJPAC, and Working in the Theater and Careers in the Theater for the Wing. He appears in various documentary films on the musical theater. He has created three programs for the 92nd Street Y's Lyrics and Lyricists series. In 2003 his book Everything Was Possible: The Birth of the Musical "Follies," based on his experience as the production assistant on the original Broadway production of the Sondheim/Prince musical, was published by Knopf. It won both an ASCAP/Deems Taylor Award and a Special Jury Prize for Distinguished Achievement by the Theatre Library Association.
Currently he serves on several boards including New York City Center, Goodspeed Musicals, New Music USA, and The American Theater Wing. He is an Emeritus Trustee of Connecticut College. He has been on panels of the National Endowment for the Arts, served as a judge for the Lotte Lenya Competition, was a speaker at the initial Kent Presents, and has been a guest lecturer at many universities including Yale, Columbia, Princeton and NYU. He has been honored with the UJA Excellence in Theater Award, the Leonard Harris Award from City Center, and has received awards from TDF, the Fred and Adele Astaire Awards, Career Bridges, and the Astoria Performing Arts Center.
His career began as production assistant for the Broadway productions of Follies, The Rothschilds, and The Unknown Soldier and His Wife, and associate to director Alan Arkin on the original Broadway production of Neil Simon's The Sunshine Boys and the CBS-TV production of Twigs with Carol Burnett.
He continues as President and Chief Creative Officer of Rodgers & Hammerstein under Concord Music ownership, following the sale to the music company in 2017.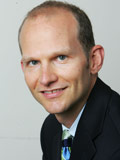 Bill Gaden
Since graduating from the Harvard Business School in 1989, Bill has worked in the media and entertainment industry in NY and London, specializing in launching and running consumer products businesses across multi-media platforms, building brands, and maximizing sales. He has held senior positions at BMG Records, BBC Worldwide, Simon & Schuster, Golden Books, and The Estate of Leonard Bernstein. Mr. Gaden began his career at Manufacturers Hanover Trust, after graduating Magna Cum Laude from Hamilton College. He joined The Rodgers & Hammerstein Organization in 2005, which was acquired by Concord Music in 2017.
Professional Theater and Concert Licensing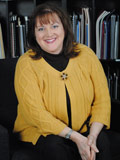 Michelle Yaroshko
Michelle Yaroshko (Vice President, Theatrical Licensing) joined R&H in 2006 after spending 5 years as Associate Producer of the Radio City Rockettes and 15 years as a professional actor, choreographer and director. In her current position as Vice President of Theatrical Licensing, Michelle oversees R&H's professional, amateur and concert licensing departments and has the pleasure of revisiting many of the same regional and summer stock theatres in which she performed in over 60 productions.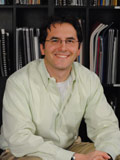 Brian Sherman
Brian Sherman (Director, Professional Theater and Concert Licensing) has worked in the entertainment industry for 15 years and joined R&H in 2010, after working in marketing and licensing capacities at Music Theatre International and Samuel French, Inc. At R&H, Brian oversees performance rights licensing for professional customers in North America, Canada and Mexico, concert licensing, spearheads educational outreach initiatives and collaborates on business development and marketing strategy.
Amateur Theater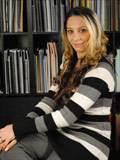 Christina Ritter
Christina Ritter (Director, Amateur Theatrical Licensing) Christina has been a member of the R&H Team since August of 2004, Manager of a staff of 3, Christina is responsible for the operation of R&H Amateur Theatrical department. Customers should contact Christina with any questions related to Licensing an Amateur production, checking the status of an existing amateur account, competition request, and any other questions relating to amateur rights.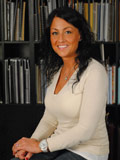 Lissi Borshman
Lissi Larisa Borshman (Coordinator, Amateur Theatrical Licensing) has been a member of the R&H Theatricals team since January 2005. In her role as an Amateur Theatrical Representative, Lisi is here to help with any of your post booking inquiries including billing (outstanding balances, purchase orders, assistance filling out your W-9), contract terms and other questions regarding the production you have booked.
Robin Pomatto
Robin Pomatto (Coordinator, Amateur Theatrical Licensing) joined the R&H Team in May, 2011, following her tenure as a licensing agent with Samuel French Inc. A native of Johnstown, PA, she earned her bachelor's degree in Theatre Arts from Bethany College. She holds an MFA in Musical Theatre Writing from New York University's prestigious Tisch School of the Arts, and is currently developing a number of projects as both a playwright and a book writer/lyricist. As a lifelong admirer of the Rodgers & Hammerstein canon, she is happy to share her enthusiasm and musical theatre knowledge with you. Feel free to contact Robin regarding your perusal requests, bookings, and shipments.
Stephanie Koch
Email Stephanie
Stephanie Koch (Coordinator, Amateur Theatrical Licensing) joined the Rodgers & Hammerstein team in 2018 after previously working for Tams-Witmark Music Library, Inc. for nearly two years. Stephanie is originally from Buffalo, NY where she obtained a Bachelor's degree in Marketing and International Business from Canisius College. She has also obtained a Bachelor's degree in European Management from L'Université de Strasbourg's Ecole de Management located in Strasbourg, France.
Marketing/PR & Communications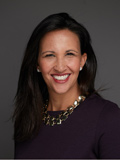 Dana Saltzman Siegel
Dana Siegel (Vice President, Marketing and Business Development) started her career as a performer, having received a B.F.A in Musical Theater from Ithaca College. Prior to joining Rodgers & Hammerstein in 2009, Dana spent 3 years at Sony Music Masterworks where she worked on albums ranging from Stephen Sondheim to Duncan Sheik, Yo-Yo Ma to Elvis as well as numerous Broadway Cast Recordings. At R&H, Dana oversees marketing and business development initiatives including online activity (www.rnh.com, social media, PR), customer communication and new product offerings.
David Eric Loughner
David Loughner (Director of Marketing) joined Rodgers & Hammerstein in 2014. Originally from Fairfax Station, Virginia, David holds a Bachelor of Science from the University of Washington in Seattle.
Danielle Gimbal
Danielle Gimbal (Marketing Coordinator) joined the R&H team in March 2017. After graduating from NYU's Steinhardt School with a Bachelor of Music in Musical Theatre, Danielle has spent time working and performing in and out of the city. She has a great love of the classics, and a passion for new musical theatre. She is proud to be working for a company that represents some of the best shows on both ends of the spectrum!
Materials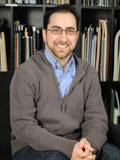 Rob Shapiro
Rob Shapiro (Director of Materials and Foreign Licensing) prepares scripts for new acquisitions and restorations; liaises between R&H's international agents and the New York office; and coordinates the Getting to Know series and vocal selections. Prior to R&H, Rob received his MFA from NYU's Graduate Musical Theatre Writing Program, and he is currently working on a number of projects as a composer, lyricist and book writer.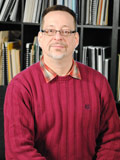 Wayne Blood
Wayne Blood (Manager of Musical Preparation) has served as a musical copyist, in New York, in Europe and across America for numerous shows before making his home in our music department. Wayne is responsible for creating and/or supervising the creation of all the computer files for our musical materials. In this way, he takes care of keeping our scores and parts as up to date and as user friendly as possible. Whether it's building score files, extracting parts or involving himself in the research necessary to keep R&H's Theater and Concert Library materials state of the art, Wayne's experience in the orchestra pit, the concert hall and on stage serve him (and all of us) well. Have you spotted something in our musical materials that we could improve for you? Wayne is the person here to be in touch with. We want to continue to provide you with the highest quality materials we can offer, and Wayne is here to make sure we do.
Music Publishing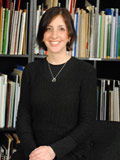 Kara Darling
Kara Darling (Manager, Music Synchronization) graduated from Rutgers University with a B.A. in Communication and a minor in Music. At Williamson Music Kara serves in a variety of music publishing capacities. She oversees all aspects of synchronization licensing worldwide, handles sample requests, and exploits all copyrights.