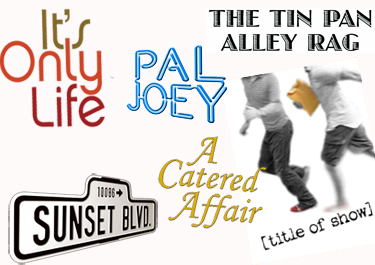 Something New For Everyone
In the past year R&H Theatricals has announced the availability of many new musicals as well as the release of classic shows to previously restricted customers. With all of these shows, we offer our customers a wide selection from intimate revues to Broadway blockbusters. Although not all shows are available to all customers, there is clearly something new for everyone in our selection: A CATERED AFFAIR, ITS ONLY LIFE, PAL JOEY, SUNSET BOULEVARD, THE TIN PAN ALLEY RAG, and [title of show].
A CATERED AFFAIR tells the story of a Bronx mothers efforts to give her only daughter the elaborate wedding she never had and the bride never asked for. In this funny, poignant and oh, so human show of love and disaffection, Harvey Fiersteins book and John Bucchinos score explore both our need for love and true meaning of family. Available for professional customers, A CATERED AFFAIR is an intimate musical perfect for a small cast and mid-sized orchestra.
ITS ONLY LIFE is John Bucchinos award-winning musical revue about longing, fulfillment, loss, triumph and ultimately wisdom. Although it was created for a cast of 5, the revue can easily be adapted for a larger group. Featuring a piano-only orchestra, this revue is excellent for small theatres and cabaret spaces.
PAL JOEY is the classic Rodgers & Hart musical that introduced the first-anti hero to propel a musical. With a score that includes such classic songs as "Bewitched, Bothered And Bewildered," "I Could Write A Book," "You Mustn't Kick It Around," and "Zip," among others, this show has been a landmark since it premiered in 1940. Were happy to report that PAL JOEY is now available for professional licensing in addition to our amateur customers.
SUNSET BOULEVARD is ready for its close-up. Filled with vibrant leading roles, a strong ensemble and big orchestra, Andrew Lloyd Webbers Broadway blockbuster is finally available for the first time to professional theatres. This Tony Award-winning musical brings Billy Wilders classic film from the sound stage to the musical stage.
THE TIN PAN ALLEY RAG is the only one show that features both the music of Irving Berlin and Scott Joplin. Mark Saltzmans fictional meeting of these two great writers recently received its New York premiere at the Roundabout Theatre in 2009, and now THE TIN PAN ALLEY RAG is available to professional customers. This show features a small cast with a singing-dancing ensemble and small orchestration.
[title of show] is an original musical that chronicles its own creation. Written for 4 chairs and a keyboard, this tiny tuner with a great big heart has already proved that it can play festivals, off-Broadway and Broadway stages. Jeff Bowen and Hunter Bells Tony-nominated love-letter to musical theatre is available to all customers! License [title of show] here.
Comments

Hi, there. I'm in the process of attempting to license [title of show] for an amateur production, and I don't know if my request went through or if I was rejected or what. I'm quite confused. Is [title of show] available for non-equity, non-profit, amateur productions like mine? Thanks for your time. Regards, Paige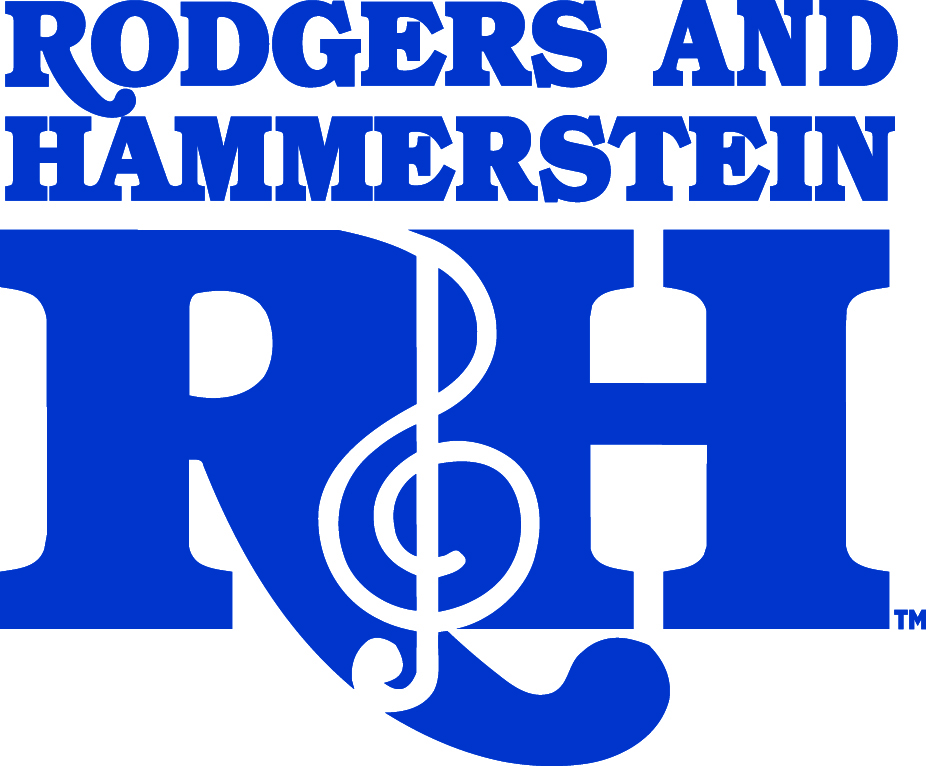 Hi Paige, Yes, [title of show] is available for all customers pending restrictions in your local area. Please email us at amtheatre@rnh.com with your application number and account number and we will get back to you shortly with a response. Best, Dana
You must log in before you can post comments. You can login
here
.